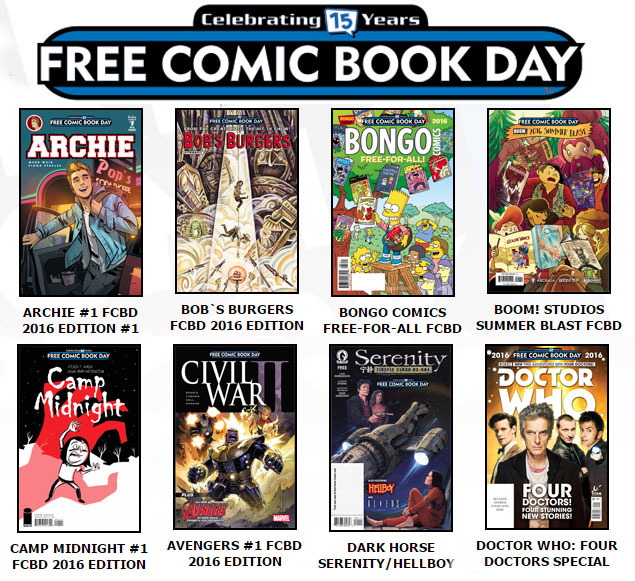 Free Comic Book Day is taking place this Saturday, May 7, 2016 at thousands of comic books stores across Canada.
A whole new selection of books are available for this year's event.
Retailers chose 50 titles overall to give away free to visitors to their stores. There are 12 Gold Sponsor Comics and 38 Silver Sponsor comics to provide fans a wide range to choose from as well as new genres and publishers to discover. Titles from this year's comics include Captain America, Doctor Who, Archie, Stan Lee's The Unknowns, Assassin's Creed, SpongeBob and more. Retailers for each store will decide which of these titles they are giving away.
"We have an incredible selection of Silver comics for fans for Free Comic Book Day this year, and we couldn't think of a better way to celebrate our 15th anniversary of the event than with such a diverse range of titles for readers of all ages," said FCBD Marketing Director Dan Manser. "Free Comic Book Day is such an important day for celebrating fans and their local comic shops, as well as introducing new readers to comics. Our Silver level supporters have really helped make this year special with such an interesting selection of titles."
Click here to find a participating retailer in your area.