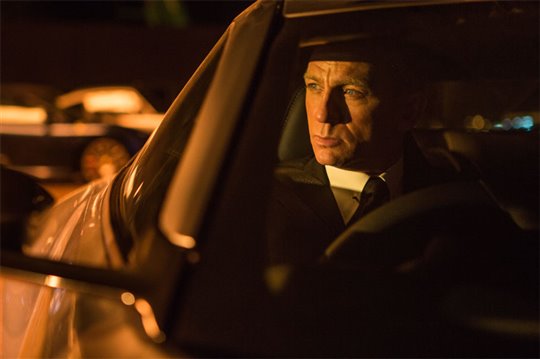 With the next installment in the James Bond franchise set to be released in November 2019, it's been reported that the plot for the upcoming film has been leaked.
According to The Mirror, superspy James Bond could be heading to Croatia to fight a blind villain. It's also interesting to note that Spectre actor Christoph Waltz (who played blinded villain Ernst Stavro Blofeld) is apparently set to return for this film.
The film currently has the working title of Shatterhand and is based on author Raymond Benson's book Never Dream of Dying. In the novel, Bond is thrust back into the life of international espionage after a French movie studio falls victim to a police raid gone wrong.
A source told The Mirror: "Bond scriptwriters feel it could be the perfect follow-up to Spectre. They are hoping to film in Croatia next year." Producers were spotted scouting filming locations in Croatia last year, so there could definitely be some truth to that.
Spectre had James Bond going toe-to-toe with the ruthless leader of the evil organization known as SPECTRE, Ernst Stavro Blofeld. Spoiler alert! While Bond got his man, in a twist of goodwill, he didn't finish him off. Blofeld was left alive and blinded in his right eye. It makes sense that the two would reunite to face off again in a film that scriptwriters are calling a "perfect follow-up."
Are you excited for this next Bond film, and what would you like to see happen in the story? ~Alexa Caruso