The Accountant cooks up complex storylines – Blu-ray review
By Tribute on January 10, 2017 | 2 Comments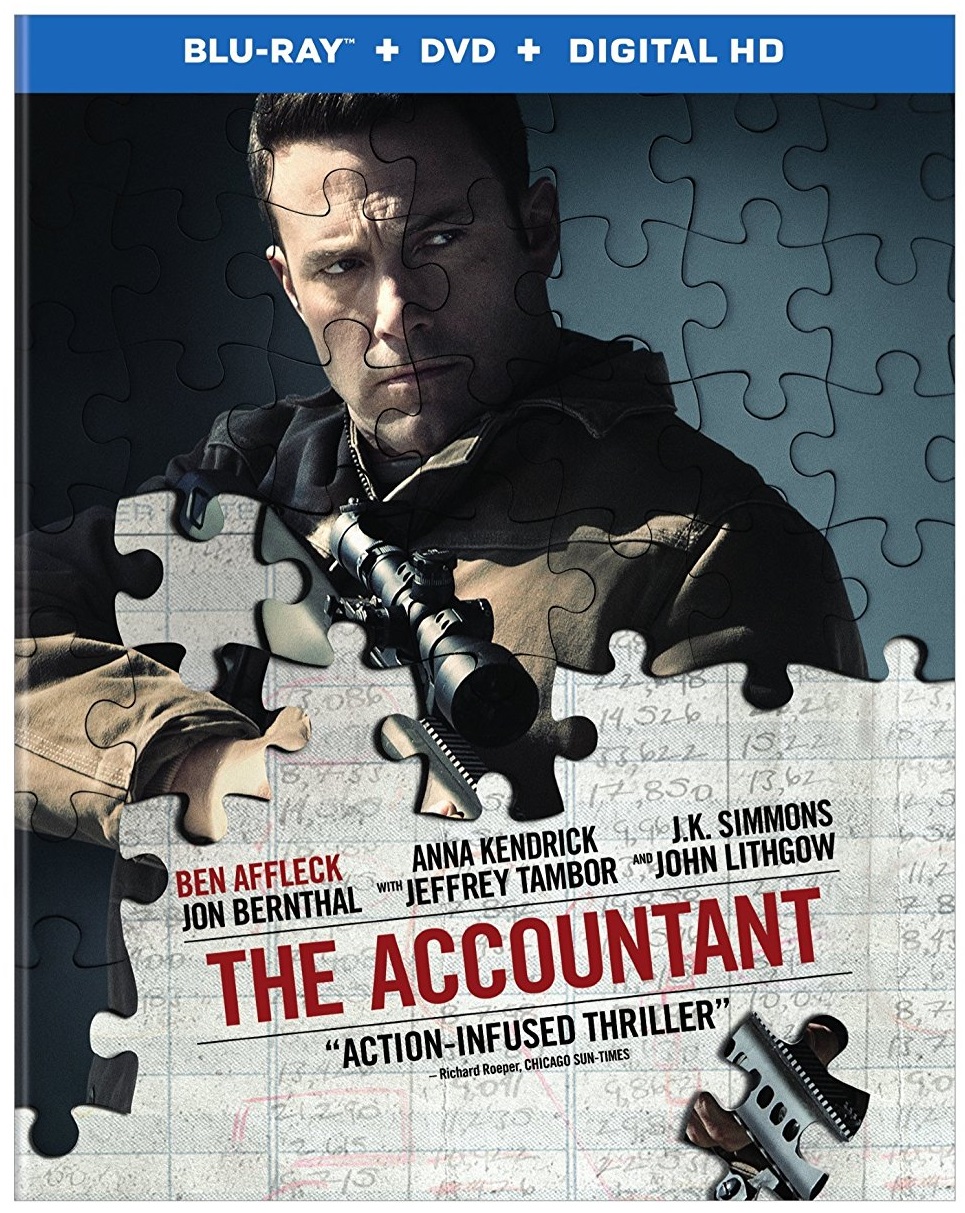 It comes as somewhat of a surprise to learn that Ben Affleck didn't direct The Accountant. The multi-layered action drama serves as a platform for the actor to demonstrate his range and is so much about his lead character that one may suspect he himself orchestrated the film to achieve his own goals. But instead, credit goes to director Gavin O'Connor (Miracle, Jane Got a Gun) for weaving together an intriguing, intricate tale that both entices and entertains.
The Accountant opens in 1989 New Hampshire where the audience is introduced to a young boy of a military family. He is averse to bright lights, loud noises, physical intimacy and most fabrics. He's also highly intelligent, able to solve puzzles with unprecedented ease and rapid speed. But his parents are ill-equipped to handle his case of Asperger's syndrome and seek the help of professionals.
Fast forward to present day Illinois, and the young boy is now a strapping, bespectacled, black suit-wearing accountant by the name of Christian Wolff (Affleck). He works out of a small firm called ZZZ Accounting and appears to be a simple, rule-abiding citizen. But as layers are meticulously pulled back and Christian's true traits are revealed, a much darker (and far more engaging) portrait emerges.
Christian is in fact a valued employee of several mobsters and prolific assassins. He cooks their books and ensures that their stashes are kept safe. Yes, he also offers his accounting services to the people of Illinois, but his vast sums of money (and prized possessions, like original Pollock and Renoir paintings) come from the shady work he does for notorious criminals. Additionally, he's a martial arts master and operates a gun with comfort and pleasure. This reality is exposed when viewers meet Ray King (J.K. Simmons) and Marybeth Medina (Cynthia Addai-Robinson), two government officials hot on his heels.
As Ray and Marybeth zero in on Christian, he becomes immersed in a job for Living Robotics, a high-tech company headed by Lamar Blackburn (John Lithgow). Lamar is keen on reconciling a discrepancy of over $60 million within his business. While Christian shows his superior math skills and makes easy work of the mess, he encounters Dana Cummings (Anna Kendrick), a mousy nerd working for Living Robotics. The story intensifies and soon enough, it's Christian and Dana versus the world.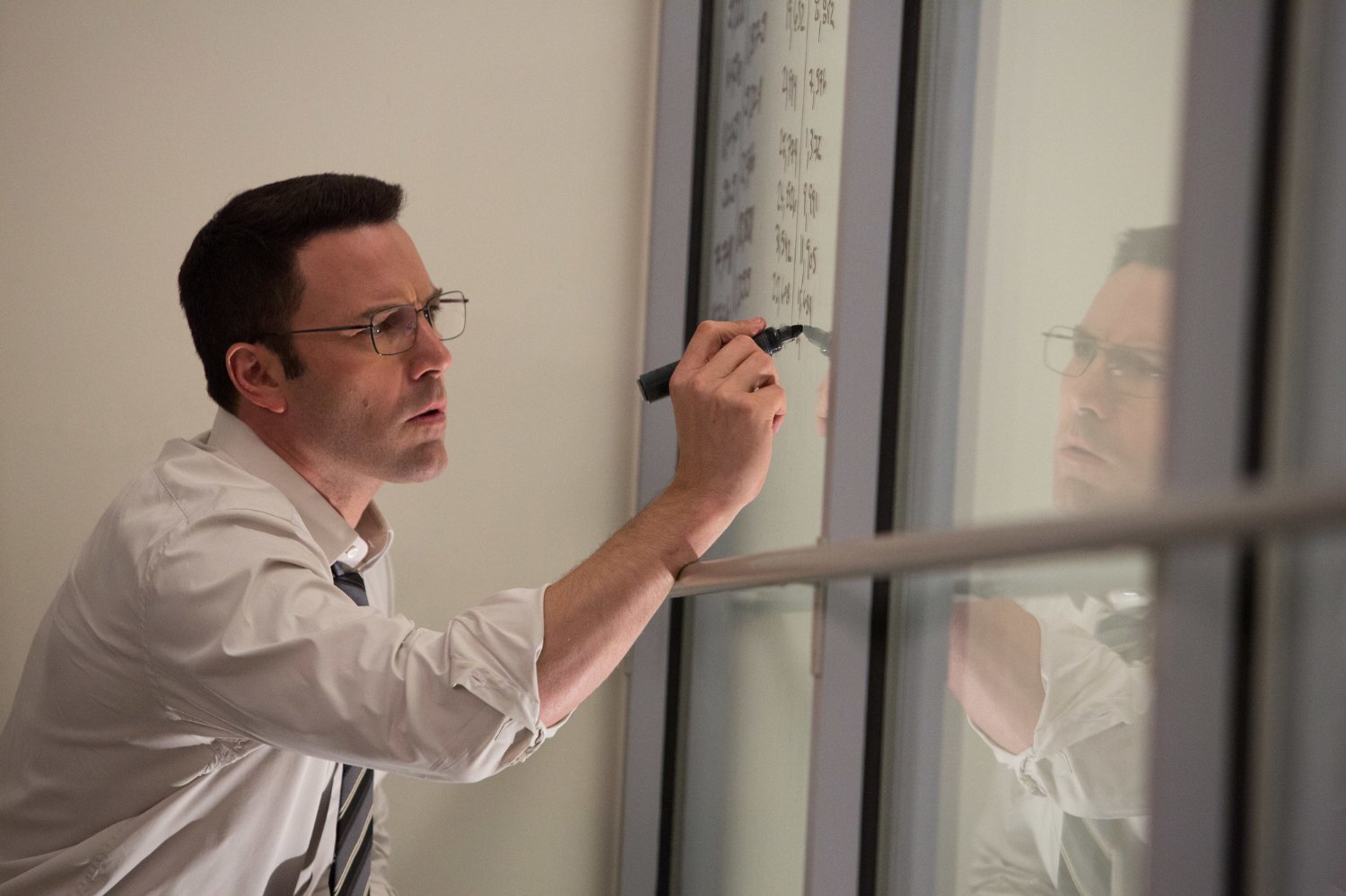 It's Ben Affleck's broad shoulders that The Accountant stands on. After fairly thin turns in Batman v Superman: Dawn of Justice and Gone Girl, we are reminded of his acting prowess. He combines mystery and madness with a sexy sensitivity, and is the unmistakable highlight of the film.
The supporting cast does its job in complementing the leading actors. But it's Jon Bernthal (The Walking Dead, The Wolf of Wall Street) who stands out among those with minor roles. His character's relation to Christian and the other players won't be divulged here because it's a factor in one of the story's many twists, but he proves again in The Accountant that he's an actor deserving of more work.
Screenwriter Bill Dubuque (The Judge) stitches together several sub-stories, but they don't connect as tightly as one would hope by the time the end credits roll. It's unclear why he thought it necessary to include so many arcs and developments. Viewers may find themselves asking questions about the plot rather than feeling satisfied with the resolutions.
The Accountant, which nearly doubled its estimated $44,000,000 budget at the box office by mid-December, is a violent drama that acts as a showcase for Ben Affleck more than anything else. But with a few other redeeming components, such as the the underused supporting cast and a well-employed track by singer-songwriter Sean Rowe at the very end, the film will resonate with fans of action thrillers.
Special features:
*Inside the Man delves deeper into the character of Christian Wolff through interviews with the talent involved in the film. For example, Ben Affleck discusses the differences between Christian and the other characters he has played, Anna Kendrick chats about the levels and layers of the screenplay and how Christian is methodically revealed to the audience, and Gavin O'Connor opens up about how the screenplay carefully dissects Christian.
*Behavioral Science explores autism and Asperger's via interviews with Laurie Stephens and Ben Affleck, among others. Laurie (a liaison on the film and the director of clinical services for a therapeutic center for autism) discusses how to properly portray someone on the spectrum through film and how imperative it was for the actors in The Accountant to interact with autistic children while preparing for their roles. Ben chats about the research he did prior to shooting and the homes for autistic individuals he visited to better understand the condition.
*The Accountant in Action takes a closer look at the many facets of Christian Wolff and the physical demands the role placed on Ben. Writer Bill Dubuque and producer Mark Williams comment on Ben's physical presence and brute strength, and they also analyze the challenging fight sequences in the film.
If you've seen The Accountant and wish to share your thoughts, click here. ~Matthew Pariselli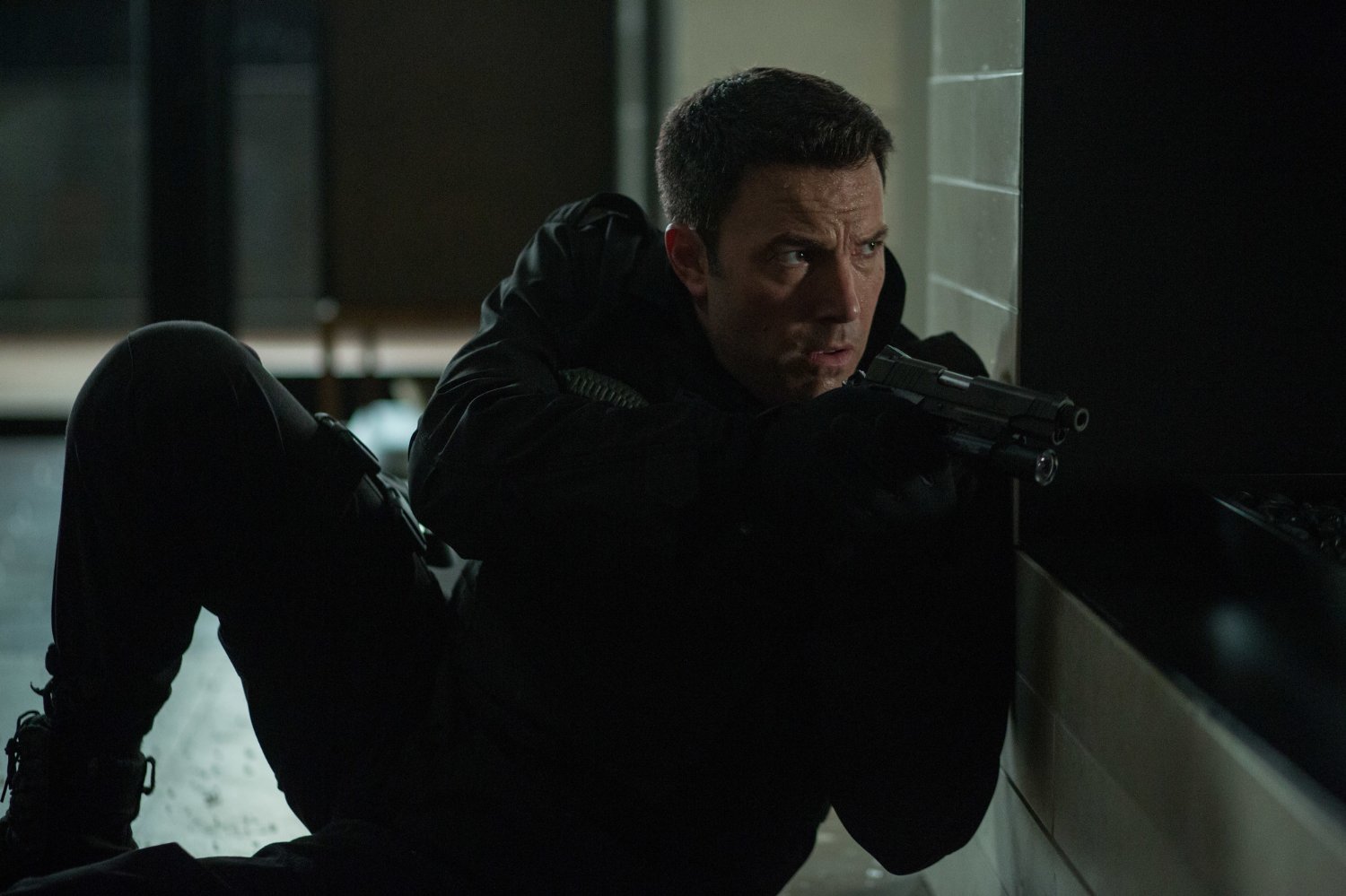 ---
---
---
---
Similar Articles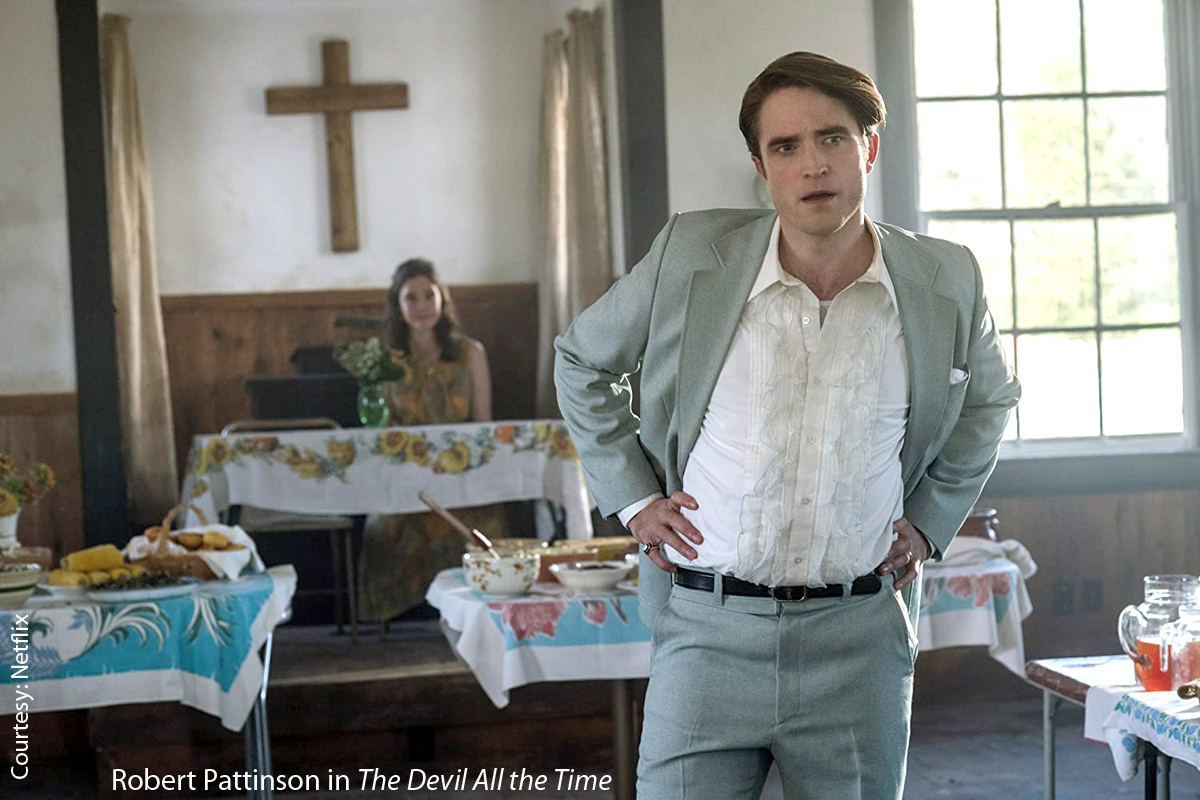 September 15, 2020 | Leave a Comment
As summer comes to a close, the entertainment doesn't stop. Check out the DVDs, Blu-rays and streaming shows on Disney+, Netflix and more coming out this week.
---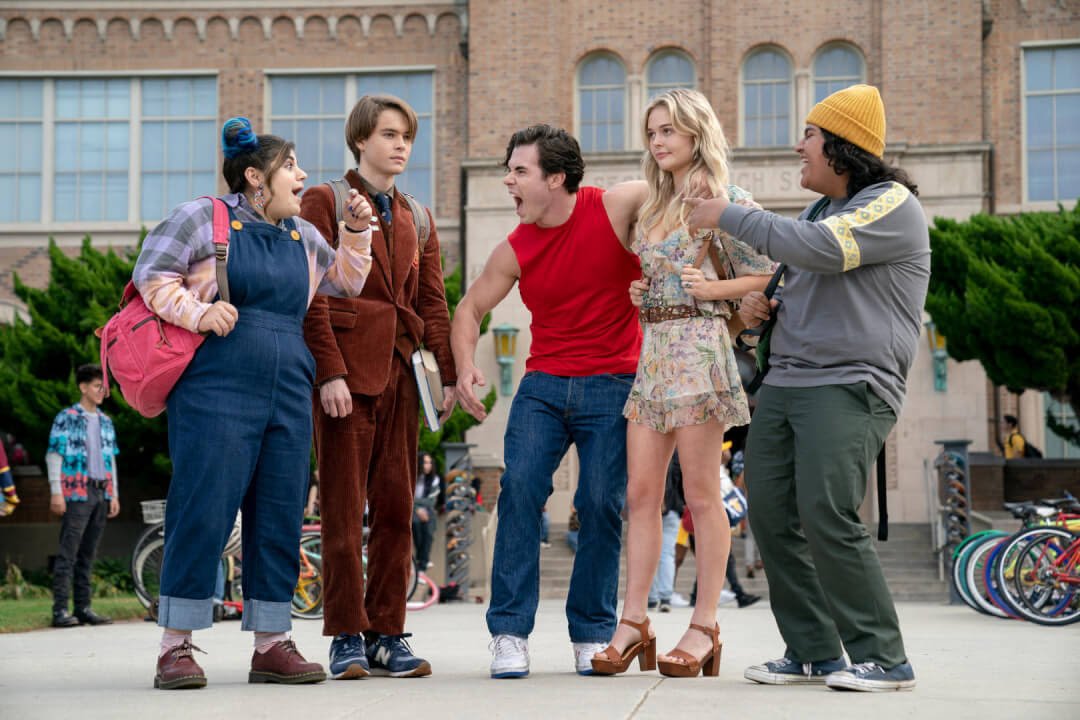 September 8, 2020 | Leave a Comment
Check out this week's assortment of new releases for your home entertainment enjoyment, including the sequel to the Netflix horror/comedy The Babysitter.
---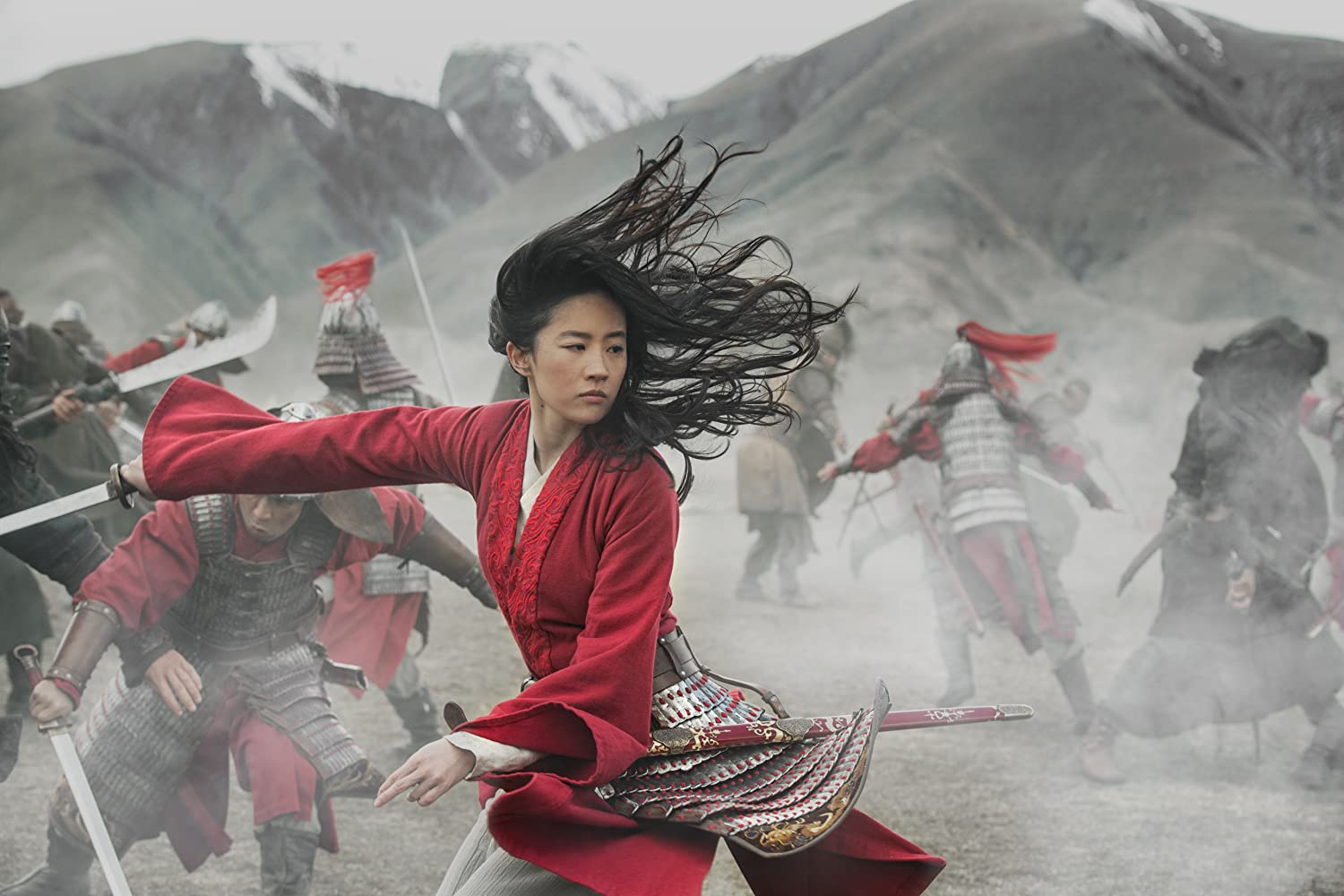 September 1, 2020 | 1 Comment
There's something for everyone in this week's new releases, including Mulan on Disney+ and the DVD release of Irresistible. Check out the trailers inside.
---