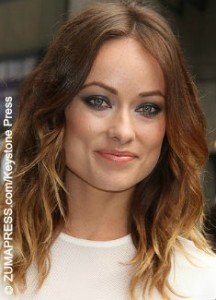 This week's new films cover three different genres: a romantic comedy, a drama and a sci-fi action film. Joe Swanberg's comedy Drinking Buddies finds two Chicago brewery co-workers, Luke (Jake Johnson) and Kate (Olivia Wilde), caught between the blurred lines of alcohol and romance. The catch? Luke is in a long-term relationship with his girlfriend Jill (Anna Kendrick), while Kate has her own romance with her boyfriend Chris (Ron Livingston). You'll be interested to know that Drinking Buddies is completely unscripted. Swanberg provided the actors with an outline of their scenes, but it was up to them to improvise their own dialogue.
Also in theaters this week is the sci-fi action sequel Riddick. Due to massive fan request for an R-rated film, Vin Diesel and writer-director David Twohy had to settle for a smaller budget in order to meet demands. (Note: the film is rated R in the U.S. — in Canada, the rating varies across the provinces). In this latest installment, infamous convict Richard B. Riddick attempts to defeat a new race of deadly alien predators, while simultaneously being the target of bounty hunters. Also returning to the franchise is Star Trek's Karl Urban as Vaako. Battlestar Galactica's Katee Sackoff joins the team as Dahl.
If you're looking for something more serious, then Anne Fontaine's Adore is an option. The provocative drama follows two mothers, Roz (Robin Wright) and Lil (Naomi Watts), who grew up together as best friends and neighbors. During one summer, the two women give in to temptation and get intimately involved with each other's sons. Playing the roles of the two women's sons are Twilight's Xavier Samuel and Animal Kingdom's James Frecheville.
However, if you're looking for films that are appropriate for younger audiences, you can check out the following titles that are also in theaters: One Direction: This Is Us, Planes, The Mortal Instruments: City of Bones and Percy Jackson: Sea of Monsters. ~Alfonso Espina