Harry Shum Jr. Biography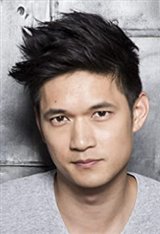 Born: April 28, 1982

Harry Shum Jr. is a Chinese-American actor best known for his roles as Mike Chang on Glee and Magnus Bane on Shadowhunters.
Harry was born in Puerto Limón, Costa Rica. He and his two older sisters are the children of Chinese immigrants. His mother is originally from Hong Kong and his father from Guangzhou, China. When Harry was six, his family moved to San Francisco, where he discovered a for dance after being dared by his friends to audition for his high school dance team.
After dropping out of university to pursue a dance career, Harry found himself working alongside Beyoncé, Alicia Keys, and Missy Elliot as a backup dancer in 2004 for their Ladies First Tour.
Harry made his big screen dancing debut in the movie You Got Served (2004). After breaking in, Harry made multiple appearances as a dancer in movies such as Stomp The Yard (2007), Step Up 2: The Streets (2008), and Step Up 3D (2010).
In 2009, Harry landed a recurring role as Mike Chang on the popular series, Glee. His character's role was minor at first, but became a larger player in the series' second season. It proved to be his breakout role, boosting his career and popularity.
In 2016, Harry took on the lead role of Magnus Bane on the show Shadowhunters. His portrayal earned him multiple award nominations, even winning the People's Choice Award for Favorite Male Star in 2018.
Harry went on to play Charlie Wu in the hit rom-com film Crazy Rich Asians (2018). Although his appearance was very brief, a potential sequel may explore more of his character's relationship with Astrid (Gemma Chan).
In 2020, Harry landed his first romantic lead in All My Life (2020), starring opposite Jessica Rothe in one of the few movies that received a theatrical release during the pandemic.
In 2015, Harry married actress/dancer Shelby Rabara following nine years of dating. The two have one daughter together, named Xia Shum.
Having been born in Costa Rica, Harry is fluent in Spanish, although he has admitted that he's rusty because he hasn't spoken it regularly since moving to San Francisco. ~Sean Olegario