John Boorman Biography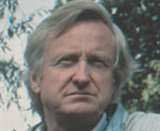 Born: January 18, 1933

Date of Birth: January 18, 1933
This British director started off life in London. After graduating from a Jesuit school, he worked in various jobs before getting work as a critic for a women's journal and for a radio station.
In 1962 he became the head of the BBC documentary unit.
His first taste of feature work came three years later, when he completed Having A Wild Weekend. The film received praise for its style, and two years later, with the help of his good friend Lee Marvin, he made his Hollywood debut with the film Point Blank. Though the script was initially deemed unfilmable by producers, Boorman spent three weeks with another friend, Alex Jacobs, and rewrote it.
The film was largely ignored when it came out, but years later was considered a classic.
Following his next film, he returned to London to complete his fourth project, Leo the Last (1970), which earned him Best Director at the Cannes festival. Deliverance (1972) garnered him even more praise with his first Academy Award nomination, along with nominations from the Golden Globes and BAFTA.
Boorman's first box office hit didn't come until 11 years later.
The film Excalibur, starring Patrick Stewart, Liam Neeson and Gabriel Byrne, was popular with both critics and the movie-going public and won him another Cannes award as well as nominations from BAFTA and the Academy Awards.
For his next project, he spent time doing research, studying a tribe in the Amazon. The Emerald Forest (1985) starred his own son, Charlie, as an American boy kidnapped in Brazil by natives and raised within their tribe.
Despite his hard work, it was a critical failure that remained with him until the release of his next film Hope and Glory (1987). The film, which tells of his own experiences as a child after World War II, won honors across the board, from Oscar and BAFTA nominations to awards from the Golden Globes and various film festivals.
Over the next few years, neither his features nor his two shorts, I Dreamt when I woke Up and Two Nudes Bathing, made much impact on the film world. The General broke the slump in 1998, with critical and popular praise, though his next film, The Tailor of Panama (2001), didn't break even at the box office despite star power such as Pierce Brosnan, Geoffrey Rush and Jamie Lee Curtis.
The film did however become known as the big screen movie debut of young Daniel Radcliffe, who would go on to star as Harry Potter in the hit films based on the popular series of books by J.K. Rowling.
Boorman lives in Ireland where he spends much of his free time outside. "My passion is trees. I plant them, I grow them, I try to take care of them and I've planted 15,000 trees on my land in Ireland."