Josh Radnor Biography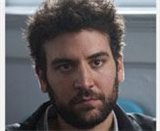 Born: July 29, 1974

Date of Birth: July 29, 1974
Audiences best know Josh Radnor as hopeless romantic Ted Mosby in the much-loved sitcom How I Met Your Mother. Josh was born in Columbus, Ohio to parents Carol and Alan Radnor, a high school guidance counselor and a medical malpractice lawyer. He grew up in Bexley, Ohio, where he went Bexley High School and was named class president. Josh was raised in a Conservative Jewish household.
Eventually he went on to Kenyon College, where the theater department presented him with the Paul Newman award and he went on to graduate with a B.A. in Drama. Josh spent a semester at the National Theater Institute at the Eugene O'Neil Theater Center in Connecticut, the same year he was presented with the award. He would later go on to earn a Master of Fine Arts degree in 1999 from the Tisch School of the Arts in New York University's Graduate Acting Program.
After getting his Masters, Josh began to land small roles in film and television, including Law & Order, ER, Six Feet Under and Not Another Teen Movie. He made his Broadway debut in 2002 in the stage version of The Graduate alongside Kathleen Turner and Alicia Silverstone. In 2004 he met future How I Met Your Mother co-star Neil Patrick Harris when the two starred in the play The Paris Letter.
In 2005 Josh landed the role of Ted Mosby on How I Met Your Mother, which ran for nine seasons and earned him international fame and success. Near the end of the series' run Josh wrote and directed two films, Happythankyoumoreplease and Liberal Arts, in which he co-starred with Elizabeth Olsen.
Josh made his return to Broadway in October 2014 playing Isaac in the Pulitzer play Disgraced.