Kevin Sorbo Biography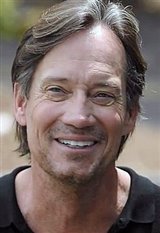 Born: September 24, 1958

Date of Birth: September 24, 1958

Kevin Sorbo was born in Mound, Minnesota, where as a teenager, he enjoyed and excelled at baseball, football and basketball. During his time in college, he was drawn to the drama club while studying marketing and advertising.

Like most college students, Kevin had a part time job to help pay for tuition, but his was as a model for print and television. Kevin continued to work in television commercials into his twenties, and even began landing small roles on TV series such as Santa Barbara, Cheers and Murder, She Wrote.

He was cast in the title role in the 1994 TV movie Hercules and the Amazon Women, which led to a series of Hercules telefilms and finally, a very popular weekly series that began airing in 1995, running to 1999.

Kevin became a household name thanks to his role as Hercules, and when the show ended, he played recurring roles on Andromeda (2000 to 2005) and The O.C. (2006 to 2007). Since then, he's appeared in dozens of TV movies and motion pictures, including Soul Surfer (2011) and Let There Be Light (2018), which he also directed (his wife, Sam Jenkins Sorbo, co-wrote the script and co-stars).

In 1997, Kevin, who was engaged to Sam by that time, had an aneurysm in his shoulder, resulting in four strokes. He was left with permanent damage, including 10 percent vision loss, impaired balance and migraines. He wrote about his injury in his 2001 autobiography True Strength.

Recently, Kevin has also gone public about being sexually harassed by the late fashion designer, Gianni Versace, when he was working as a model in the early 1990s.

A Christian, Kevin often stars in religious-themed movies, such as Joseph and Mary (2016), and has won a MovieGuide Grace Award for "Most Inspiring Movie Acting" for his performance in What If... (2010). Although he believes his faith may have limited his career, he stars in dozens of TV movies and feature films each year and has a very lengthy resumé.

Kevin and Sam have three children. In his spare time, Kevin enjoys golfing.