Michael Rapaport Biography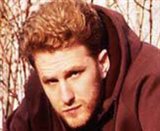 Born: March 20, 1970

Date of Birth: March 20, 1970
Born in New York, Michael Rapaport has became one of Hollywood's hardest-working and most versatile supporting/character actors. Michael began as a stand-up comedian, but turned to acting after landing a guest-starring role in a 1990 episode of the ABC television drama China Beach. Michael's portrayal of a Jewish teen struggling to survive in an African-American-dominated Detroit neighborhood while romantically involved with a black girl in Zebrahead earned him considerable acclaim and a nomination for an Independent Feature Project Spirit Award.
After that, Michael did a bit more television work and his career remained low key until 1993 when he suddenly burst back onto the screen in four major films: True Romance, Point of No Return, Money for Nothing and Poetic Justice. Some of Michael's notable subsequent roles include that of a college student who mistakenly attempts to find his niche by becoming a skinhead in John Singleton's Higher Learning (1995), and that of a slightly dim prizefighter set up for a blind date with a goodhearted hooker in Woody Allen's Mighty Aphrodite (1995).
In 1998, Michael co-starred in the Showtime cable network's black comedy series about the zany world of substance abuse recovery programs Rude Awakening. That year Michael also appeared in the films Palmetto, Men and The Naked Man.
In 1999, Michael appeared in
Renny Harlin
's shark action flick
Deep Blue Sea
and as an investment advisor impersonating a Mafia Godfather in
Kiss Toledo Goodbye
. He landed a steady job as Danny Hanson on the TV series
Boston Public
in 2001, and continued to do a variety of independent films during hiatus. In 2005 he appeared in a supporting role in the big budget flick
Hitch
, starring
Will Smith
.
On television, he was hired for 13 episodes of the fourth season of the FX Channel's action series Justified in 2014, starring Timothy Olyphant. In 2015, he played a starring role on the crime drama series Public Morals, created by and starring Edward Burns for TNT. Michael currently plays a regular role on the Netflix original TV series Atypical.
On the personal side, Michael was dating Lili Taylor and in May 1998, pleaded guilty to aggravated harassment and was ordered to stay away from her and to be in counseling for a year. He married Nichole Beattie in 2000, and they have two sons together, but they have since filed for divorce.