Life After Tomorrow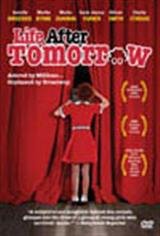 ---
Sarah Jessica Parker is just one of the more than 40 former child actresses who performed in the Broadway and touring productions of the musical Annie in the 1970s and 1980s.
Directors Julie Stevens (who was also an orphan in the Broadway production) and Gil Cates Jr. talk to the women, now in their 30s and 40s, about their experiences as child stars. Though several, like Parker, have gone on to successful adult careers, many were left feeling confused and lost when their time in the show ended.
While working in the production they were treated like stars—going to nightclubs, doing talk shows, making public appearances, getting their photographs taken and giving autographs—but when they grew too tall, they were sent back to the daily routine of going to school and being other children. It was jarring, after their stint in the adult world, having seen and experienced things from which, as children, they should have been protected.
No longer working, they didn't feel "special," and even years later, long for their "Annie days." Some, like Allison Smith, who starred as Annie on Broadway for over two years, felt exploited by their parents. Smith was one of the lucky ones, however, having continued her career with a starring role as Jane Curtin's daughter on the sitcom Kate & Allie for six seasons. Her career has continued through the years with appearances on major television shows as well as on stage.
Sarah Jessica Parker also came out of the experience relatively unscathed. Though she looks back on her time as Annie on Broadway as a magical period, once she grew too tall for the role and was let go, she took the healthy approach of immediately returning her hair back to its natural color and refused to sing any "Annie" songs in order to distance herself from the character. It worked and she has enjoyed a healthy career both on the big screen and on television, most notably in Sex and the City.
Others however, are in disbelief that their lives peaked at ten. They remember all the steps to the dances they did. Some remember every line of the show. Most hunger for another chance at the spotlight.
This documentary opens our eyes to how cutthroat and destructive show business can be. For the 20th anniversary of Annie, a new production was mounted starring Joanna Pacitti, who was chosen from thousands of little girls after a nation-wide search. However, before the show opened on Broadway, this little girl with an amazing voice came down with bronchitis and was fired—by fax. Heartbroken, she's never gotten over the humiliation of being fired at 12, for the entire world to see. You may remember Pacitti as a contestant on the 2009 season of American Idol, but just when it looked like she might finally get her lucky break, the producers decided she had too much professional experience to compete against amateurs and let her go.
Life After Tomorrow is an eye-opening glimpse into the backstage world of child celebrity and how far some parents will go to exploit their children for money and fame, without considering the long-term psychological effects.
However, just as the musical Annie promotes hope for a brighter future, so does this documentary. The women heal as they get together to share their past, and joyfully re-enact the show's numbers. They show us their children (though not one expresses a desire for their kids to be a part of the entertainment world). They talk about the fun they had, and though they realize the damage they suffered, most wouldn't trade the experience of having been a child performer. They are survivors, made stronger for their glimpse at the adult world, with memories they will cherish forever.
| | |
| --- | --- |
| Director: | Gil Cates Jr., Julie Stevens |
| Studio: | Hiltz Squared Media |
| Cast: | Sarah Jessica Parker, Allison Smith, April Lerman, Rosanne Sorrentino, Louanne , Martha Byrne, Julie Stevens, Danielle Brisebois, Martin Charnin, Harve Presnell, Molly Ringwald, Alyssa Milano, Joanna Pacitti, Mollie Hall, William Berloni, Kristi Coombs, Robyn Finn, Kim Parks, Kristen Vigard |
| Writer(s): | Julie Stevens, Gil Cates, Jr. |
| Official Site: | www.lifeaftertomorrow.com |