Surviving Escobar, Alias JJ (Netflix)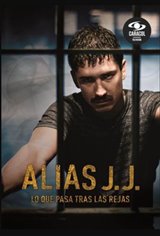 | 384 votes and 132 Reviews
Write a Review
| | |
| --- | --- |
| Netflix: | August 1, 2017 |
---
John Jairo (J.J.) Velasquez, also known as Popeye, is Colombian drug lord and terrorist Pablo Escobar's right hand man. In 1992, J.J. decides he doesn't want to die like so many of his comrades, and gives himself up, asking to serve his time quietly. He confesses 250 killings, several kidnappings, terrorism and drug trafficking.
In prison, J.J. finds out that the time he will serve is going to be anything but tranquil, as he suffers beatings at the hands of the guards becomes involved in armed clashes with his fellow prisoners. While J.J. is behind bars, Pablo Escobar is killed. J.J.'s lawyer is also killed. The young man has to face his enemies and use all of his tactics not only to survive, but to regain his status of main crime boss in prison, while also continuing his reign of terror as a feared drug trafficker.
Based on the book Surviving Pablo Escobar: "Popeye" The Hitman 23 Years and 3 Months in Prison by John Jairo Velasquez.
| | |
| --- | --- |
| Director: | Luis Alberto Restrepo, Jorge Sandoval |
| Studio: | Netflix |
| Cast: | Juan Pablo Urrego, Amparo Grisales, Nicole Santamaría, Juan Pablo Franco, Elkin Díaz |
| Writer(s): | Gerardo Pinzon, Jhonny A. Ortiz |