Surviving Escobar, Alias JJ (Netflix) - User Reviews
Thank you for rating this movie!
Read your review below. Ratings will be added after 24 hours.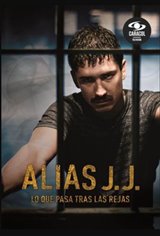 4.73 / 5
User Rating
Based on 384 votes and 132 reviews
---
Please rate movie 1 to 5 stars
Showing 1 to 50 of 132
November 23, 2021
I watched Narcos and Narcos Mexico , I loved them both! This show Surviving Escobar was recommended as a similar type of series and I am hooked! This show has so many twists and turns , fabulous writing and great actors. I'm only sorry that it is ending at episode 60! I read that there are 69 episodes. I've been looking everywhere for the last 9 episodes of this show.I hope Netflix will air them if there truly are 69 episodes.
January 04, 2021
Absolutely brilliant, great cast, good stories, wish there was season two.
November 09, 2020
Great movie/actors. Where can I see the last 9 episodes?
September 19, 2020
Incredible but I wish I could see the last nine episodes in Canada 🇨🇦 there's only 60 episodes
August 11, 2020
Anyone here who watched episode 61 to 69?
June 11, 2020
Long but great!!
May 30, 2020
Does anyone know where i can watch the last 9 episodes as they are not on netflix???
May 23, 2020
Excellent acting, epic masterpiece.
April 27, 2020
Amazing show
April 13, 2020
Started off really good until after episode 20 and thereafter became nothing more than a soap opera in a prison with so many illogical plots and sub plots with characters killed off and new character's introduced. The mist annoying characters are the two female reporters unreasonably empowered and detective Duran who seems to be the only detective in Colombia pursuing every case.. it becomes even more unrealistic be Near the end when plots and dialogue are loose and hurried. Forget series 2 - the producers have drained out all the narco angles.
February 17, 2020
I can't wait for season 2, I hope there is one
February 16, 2020
I live in Ireland I had to read the whole lot of it how he kept him self alive threw out his sentence I want to c serious 2 I watched it in a week I couldn't sleep I just wanted to keep on watching kJ is a very intelligent
February 12, 2020
It was just too good! We need season 2 ASAP?
January 24, 2020
come on Netflix ,,,,,,,,, where is season 2 ? " Plata El Plomo " The choice is yours .
January 21, 2020
Una cosa de locoo 👍😁
January 13, 2020
Brilliant can't get enough
January 08, 2020
Season 2 needs to come out!
November 10, 2019
I would like to see season 2, I likes the first season would like to know more about Popeyes
September 17, 2019
Love this series hope there is more I really want to see more of the life on JJ gots me very curious and shows how life in Columbia is what it was like for someone in his shoes love it😍🤗
September 14, 2019
new seson pls man
August 26, 2019
Love it if u enjoyed it watch Rosario Tijeras
August 15, 2019
Good series. Hopefully there is a 2nd season coming. Wikipedia says there are 69 episodes in the first (and only) season. I only had 60 episodes available. I wonder if they "screen out" some episodes by geographical area of the world? Or if for some reason Netflix opted to not carry nine of them.
August 03, 2019
This series is amazing. I could not stop watching it....now I am on the internet searching for the announcement of season 2. Great acting, story line , music.....everything And I do t like subtitles but I loved this one!!!!!!
June 03, 2019
Tell us the release date of Season 2 . Can't wait
May 23, 2019
Love this been waiting for season 2 since 2017 wondering if they're gonna do season 2still 🤔trx13
May 21, 2019
Best series going!!! Must watch 2019!!!!
May 14, 2019
A++ written and acted out show. Keeps you on the edge of your seat. I hope there's a season 2
April 01, 2019
I've been waiting almost 2 years now 😭😭😭
March 20, 2019
it's great ! exciting! these actors can really act !
March 20, 2019
Can't wait for season 2 please release it
March 13, 2019
Wow, great show, I hope there is more.
March 03, 2019
An amazing series, I would never watch a movie with subtitles but I found myself hooked on this and it's led me on to other Spanish speaking programs, it's a brilliant show and highly addictive, I found myself binging on episode after episode, lucky there's loads of episodes 😁 just wish season 2 would hurry up and be released 😩
January 31, 2019
Great series, hoping for season 2
December 18, 2018
Top,top!!!!
December 03, 2018
I've been waiting all year and no season 2 😪
November 29, 2018
I love this series' I'm hooked!
November 22, 2018
I've been intrigued by this filming of "Surviving Escobar". The actors are excellent. Especially the Star, Juan Pablo Urrego. I would like to see this actor in more films, please! Every actor plays their parts with seriousness and I feel like they are so very true in this filming. EXCELLENTE!!!!
November 09, 2018
Great show! And I really hope theres a season 2, that would be nice
November 06, 2018
Loved it....season 2 please.....don't keep us waiting....
October 08, 2018
By far the best series I have watched amazing very addictive is there going to be a season 2?
October 05, 2018
I loved the main character Popeye. He's very relatable. The cliff hangers are intense. Your literally glued to the the tv. It's addictive!!
October 02, 2018
I LOVE THIS SEASON IT WAS SO AMAZING I MEAN I STAYED UP WATCHING THIS SEASON HOURS OF THE DAY COULDNT GET MY EYE OF THE TV??
October 01, 2018
I love this show. I've stayed up a couple nights just to finish this great show.
September 18, 2018
wow i have ADHD and this this the ONLY show ive watchted and stayed focused amazing i cant wait for sesaon 2 by far the best show ive ever watched in my life
September 17, 2018
Eveything!!!!!Netflix pleasee give us season two and announce release date!!! By far one of the best series out there!!!!!
September 01, 2018
Good actors, well scripted, definitely a must see especially if you enjoy the Narcos series.
August 20, 2018
I loved everything about this show , although my girlfriend got mad at me for watching it hours on end lol
July 18, 2018
Loved this series..need more
July 18, 2018
You will be glued to the TV. Amazing.
July 11, 2018
I THINK THE WORD EXCELLENT APPLIES TO ANY AND EVERYTHING THAT HAS TO DO WITH THIS SERIES..I MUST CONFESS I GET BORED EASILY.. BUT THIS IS THE ONLY SERIES, MOVIE,TV, HOLLYWOOD NON HOLLYWOOD DOCUMENTARY THAT HAD ME STUCK DAY BY DAY WATCHING ATLEAST 6-8HRS DAILY TILL I FINISHED IT AND IMMEDIATELY TRIED TO LOOK FOR THE 2nd SEASON WHICH AM ANXIOUSLY WAITING FOR.. THIS IS THE BEST OF THE BEST¡!!!!!