12 Days of Christmas Giveaway: Day 11 – For the kids and dog
By Alexandra Heilbron on December 16, 2019 | 366 Comments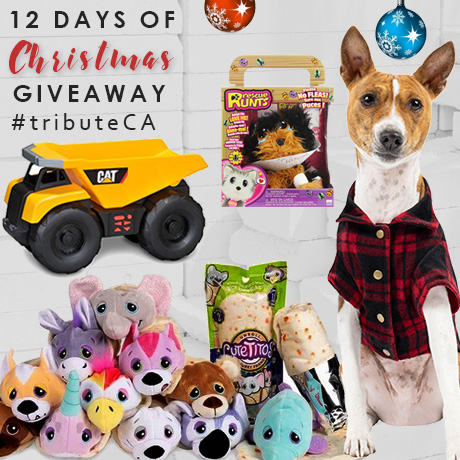 Today's giveaway includes a number of amazing toys, as well as something for your favorite dog!
First, we have a selection of Cutetitos and Cutetitos Babitos for you. These adorable stuffed animals come wrapped up and hidden in burrito blankets. Each Cutetito also comes with a personality "Hot Spot" (mild, medium, hot or super spicy), and a Pet Collector card with the pet's name, species and birthday. $14.99 each. Cutetitos Babitos are three-inch furry baby friends wrapped up in a burrito blanket, with names like Giraffito, Owlito and Chipmunkito. Each one comes with a removable diaper. $9.99 each.
Next up we have one Rescue Runts – Shepherd Plush Dog. Rescue Runts are adoptable puppies that you rescue, groom and love. They come with a grooming kit to wipe away their tears, clean their paws and comb their fur. Remove their bandages and perk up their ears to complete the transformation from ragged runt to perfect pet. Choose a name to write on the collar to make the adoption official. If you'd like to rescue them all over again, you can restore Rescue Runts' messy fur, downturned ears, dirty paws and bandage. $49.86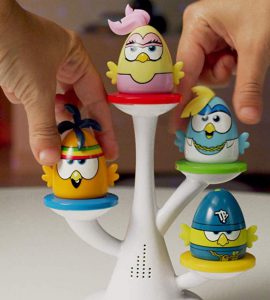 Tweet Beats let you choose your birds, place them on the branches and dance to the music that you create! Both fun and educational, the Tweet Beats help children compose their very own music. Place a Tweet Beat in the tree on one of four branches to hear music right away. Each bird has a unique sound — from reggae and girl band to rap and boy band, there are so many fun musical elements to mix with. Combine to create 24 of your own songs! This set has the Tweet Beats Tree and the following four birds: Beach Bobby, who brings a relaxing Jamaican vibe. Jenny, the American superstar. Binky, the ultimately popular winner of Next British Boy Band and MC Jay, a tough dude from the street. $39.99
CAT Tough Rigs Dump Truck – Dominate the construction site with the CAT Tough Rigs standing in at a massive 15″! These super-sized push-powered vehicles allow you to be in control every step of the way. Be in the middle of the action by moving and posing the articulated vehicle buckets just like the real thing. Real CAT machines are known for their high quality and these toys are no different, built to withstand the elements and perfect for indoor or outdoor play. $40.96
And last but not least, Petsmart has provided a Beaver Canoe Woven Shirt for Dogs in Red Plaid (dog not included), which embraces Canadian style and is easy to put on your dog for the perfect fit. This great-looking plaid shirt offers comfort and style in one great fashion choice for your furry friend. Made of faux-wool fabric, it has a light-weight jersey lining, snap-front closure and leash slit for easy harness attachment. The shirt in the giveaway is Large, which will fit a dog measuring: Weight 17-27 lb; Length 16 in; Chest Girth 30 in, 29.99
Today's prize pack has a total value of over $290.00. To enter this contest, tell us below in the comments what your favorite animal is — and why!
The winner will be contacted by email, then their name will be posted here. Check back tomorrow for the final day of our 12 Days of Christmas Giveaway — you won't be disappointed! Good luck everyone! Also, make sure to also check out and follow our Tribute Movies Instagram for more (and different) prizes and to increase your chances of winning.
Congratulations to our Day 11 winner: Gessie Spencer!
---
---
---
---
Similar Articles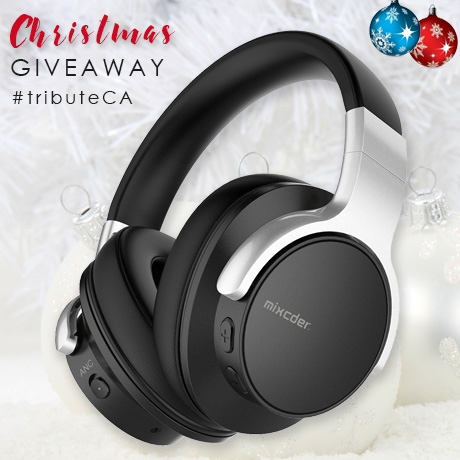 December 21, 2018 | 834 Comments
We have one more giveaway to offer our readers – the Mixcder E7 Active Noise Canceling Bluetooth over the ear Hi-Fi stereo headphones. Click to find out more!
---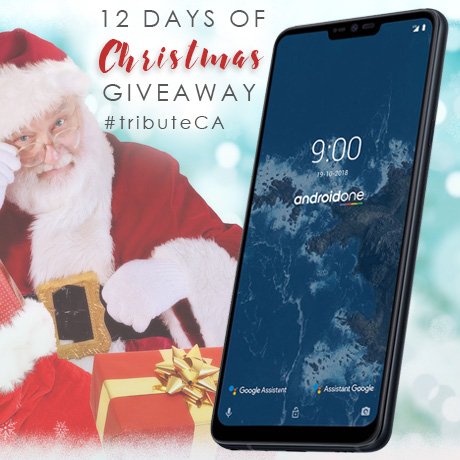 December 18, 2018 | 888 Comments
Don't miss out! It's the final day of our 12 Days of Christmas Giveaway and we are offering an LG G7 One cellular phone worth a whopping $799! Happy Holidays!
---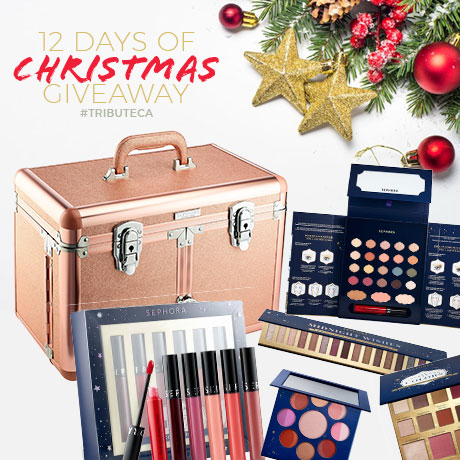 December 17, 2018 | 986 Comments
Today's giveaway is a $300 prize pack from Sephora Collection. The makeup sets make great gifts for yourself or you can gift friends and family.
---