Living a Downton Abbey experience in the English countryside
By Alexandra Heilbron on December 16, 2019 | 5 Comments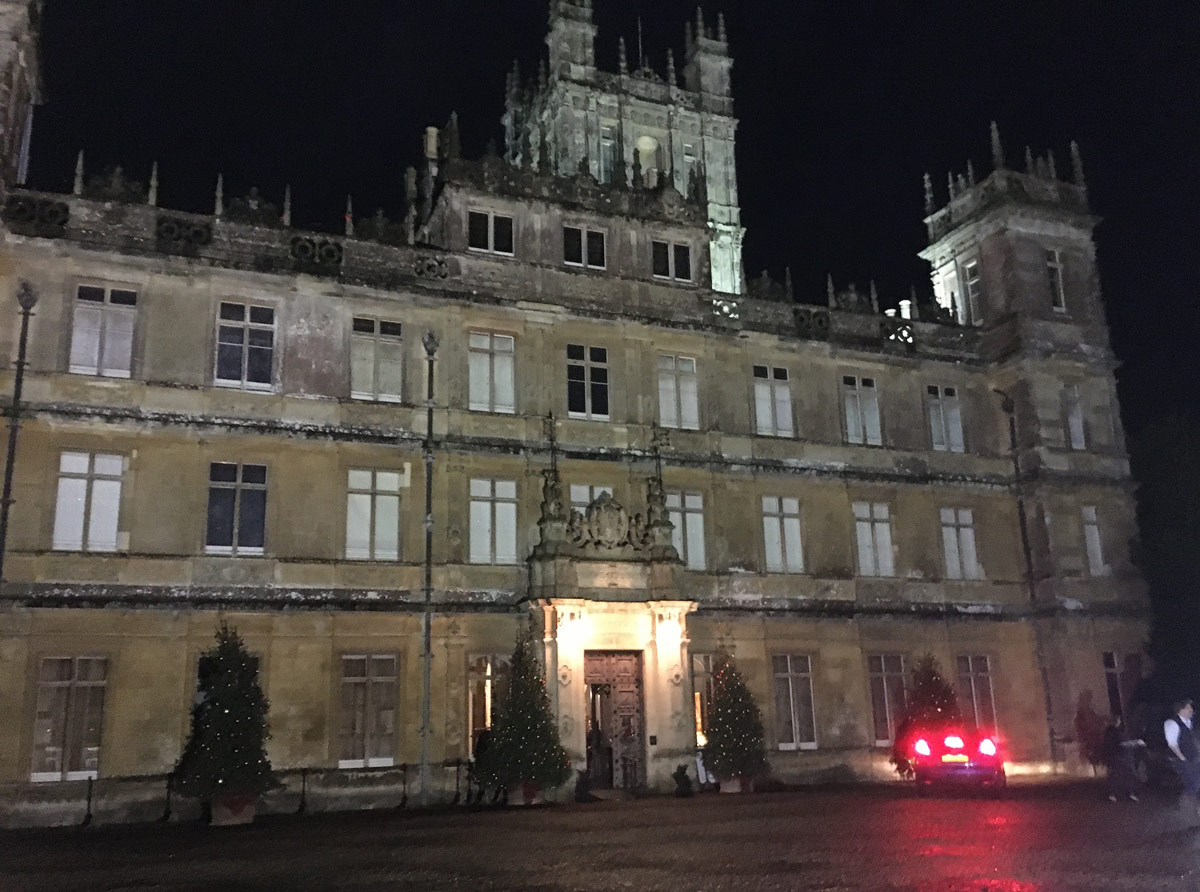 Now I'm not saying you have to go to England to enjoy Downton Abbey pursuits, but I was fortunate enough to do just that when I was invited, along with other journalists, by Universal Pictures Home Entertainment to join them in England to celebrate the release of the Downton Abbey movie on Blu-ray and DVD. It was incredible and I'd love to share the experience with you! And if you'd like to see more photos, check out our Tribute Movies Instagram.
First, we arrived at the posh Four Seasons Hotel London at Ten Trinity Square, right across from the Tower of London, to experience the life like Lady Mary and Lady Edith would have enjoyed when visiting London. Okay, maybe they wouldn't have had heated bathroom tiles, and if I recollect correctly, they usually stayed with their Aunt Rosamund, but she had a very luxurious home, complete with servants.
We were all given a chance to chat with some of the Downton Abbey cast members: Sophie McShera (Daisy), Michael Fox (Andy), Jim Carter (Mr. Carson) and Phyllis Logan (Mrs. Hughes). I learned some fascinating things, especially about Sophie's time in Toronto while playing a role on the CBC series Murdoch Mysteries, who their biggest fans are (from which country) and how to pronounce a certain British delicacy! Click here to watch the interview with Jim and Phyllis and click here to watch the interview with Michael and Sophie.
Then I joined a roundtable interview with Downton Abbey creator Julian Fellowes, who also had interesting tidbits of information to share, including whether or not the Dowager Countess (Maggie Smith) will be in the next movie. You can read the full interview by clicking here.
Finally, the team headed to Highclere Castle, which portrays Downton Abbey on the show. We reached the majestic castle just after dark, in time for afternoon tea with Lady Carnarvon, whose latest book, a gorgeous coffee table tome titled Christmas at Highclere: Recipes and traditions from the real Downton Abbey was recently published. It contains plenty of beautiful photos of the celebrated castle, as well as anecdotes, family traditions, tips to wrapping presents properly and inspiration from Lady Carnarvon's kitchen so you can enjoy the festive spirit of Christmas in the British style, in your own home.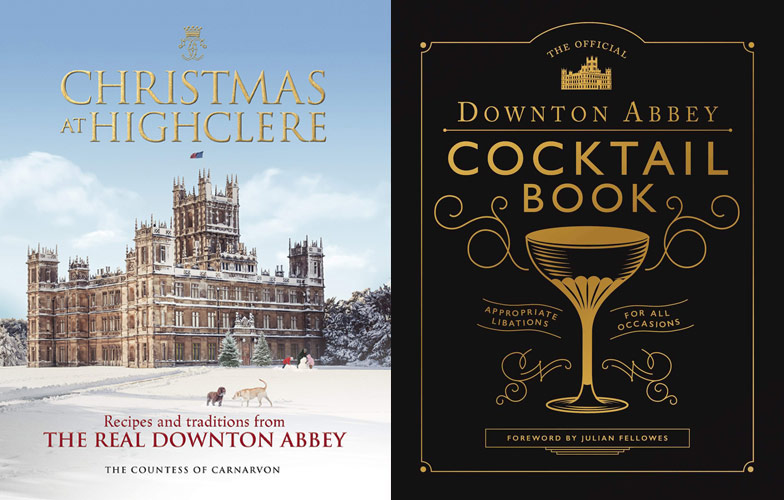 Following a tour of the castle, in which we saw the rooms where Downton Abbey was filmed, we were treated to a showing of the Downton Abbey movie in the library where so many scenes have been filmed over the years.
After leaving Highclere, we checked in at the Four Seasons Hampshire, which has a really cute-sounding English address: Dogmersfield Park, Chalky Lane, Dogmersfield, Hook. It's the only Four Seasons in England with an Equestrian Centre, and early the next morning, we noticed horse trailers pulling in and beautifully dressed riders on horseback, along with dozens of hounds, all ready for a mock hunt. Unlike the fox hunts Lady Mary took part in during the run of the Downton Abbey series, this hunt, called a drag hunt, consists of someone running a trail on foot and dragging a scent behind him for the hounds to follow.
We chatted with the riders, who enjoyed Downton Abbey mulled wine as they sat astride their horses, before the hounds were released and they all galloped off across the fields, going over jumps and ending back where they'd started, flushed and exuberant. There was even one very impressive equestrienne who rode sidesaddle.
Then it was our turn to get active during our day of British Country Pursuits. Unlike the day before, when we arrived at Highclere in pouring rain, this day was dry, although very crisp and cold. Wearing Barbour Wellingtons due to the mud from the day before, first we learned the art of clay pigeon shooting, which was incredibly fun — most of us actually even hit a few of the clay discs. Then we met a herd of Indian Runner ducks (the same breed as Ferdinand the duck in Babe) and two Australian sheep dogs whose job it is to herd them. They did a great job, but then it was our turn to herd the ducks through obstacles such as a colorful tunnel and a small wooden bridge.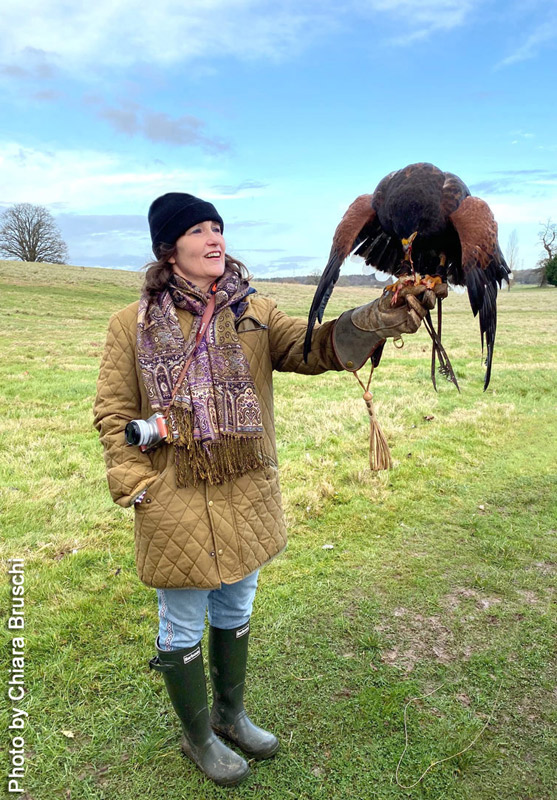 The morning was jam-packed with activities, because we next met a Falconer who explained to us the history of falconry, told us how people used to have to be really wealthy to own falcons (and that many royals through the centuries owned falcons) and how today, it's still popular as a hobby.
After each of us put on a leather glove that went all the way up to our elbows, we were told to keep our other hand in our pocket, take off our sunglasses (because if a falcon thinks she sees another falcon in our mirrored sunglasses, she may attack our face), and hold a bit of meat in our hand. He sent the bird off to a perch, then when he whistled, the gorgeous predator flew straight to our arm and perched atop it to devour the food.
In the afternoon, we each had a chance to talk to Downton Abbey costume designer Anna Robbins, who showed us several of the costumes she designed for the series and movie. Bentley & Skinner jewellery Senior Sales Director Omar Vaja showed us elaborate and sparkling tiaras and cufflinks like the ones used on the show.
I then had time to dash to the Equestrian Centre, where I was given the opportunity to ride a beautiful white horse named Christmas through the English countryside where the hunt had taken place that morning.
But the activities weren't yet over. Expert mixologists Thibaut Desfoux and Dewa Mahaputra showed us how to make cocktails from the newly released The Official Downton Abbey Cocktail Book: Appropriate Libations for All Occasions, and we all had an opportunity to sample the delicious drinks.
Although we'd packed a lot into two days, it was sad to leave England and the world of Downton Abbey behind, but with the movie releasing today on DVD and Blu-ray, everyone will have the chance to watch it over and over again as you enjoy afternoon tea and dream of a second movie.
Which Downton Abbey character is your favorite and what would you like to see happen in the second movie? And which of these British country pursuits would you most like to do, whether recreating them at home or experiencing them in Britain? ~Alexandra Heilbron
---
---
---
---
Similar Articles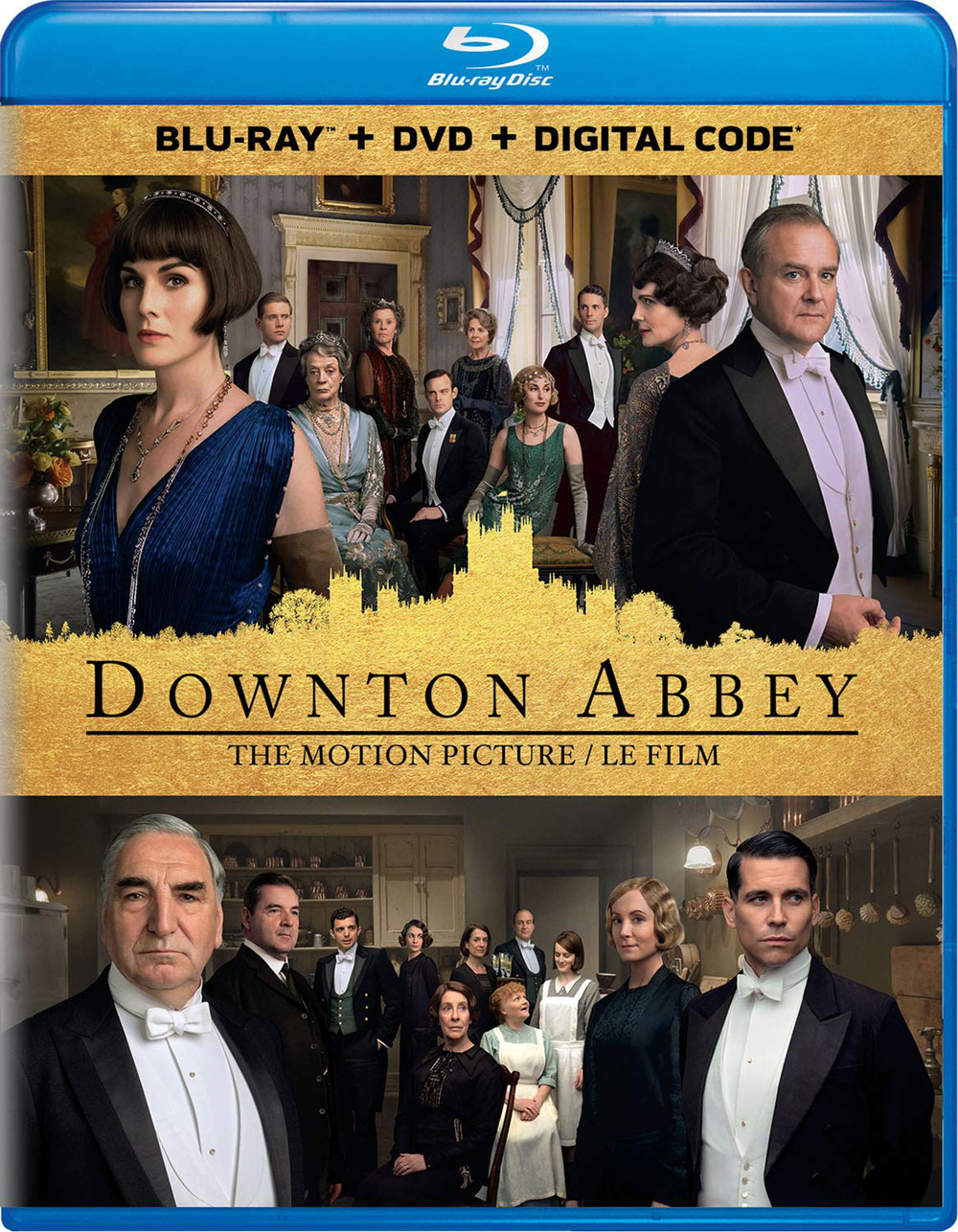 December 18, 2019 | 1 Comment
Downton Abbey the movie is now available on DVD and Blu-ray. Check out all the special features, including chats with upstairs and downstairs cast members!
---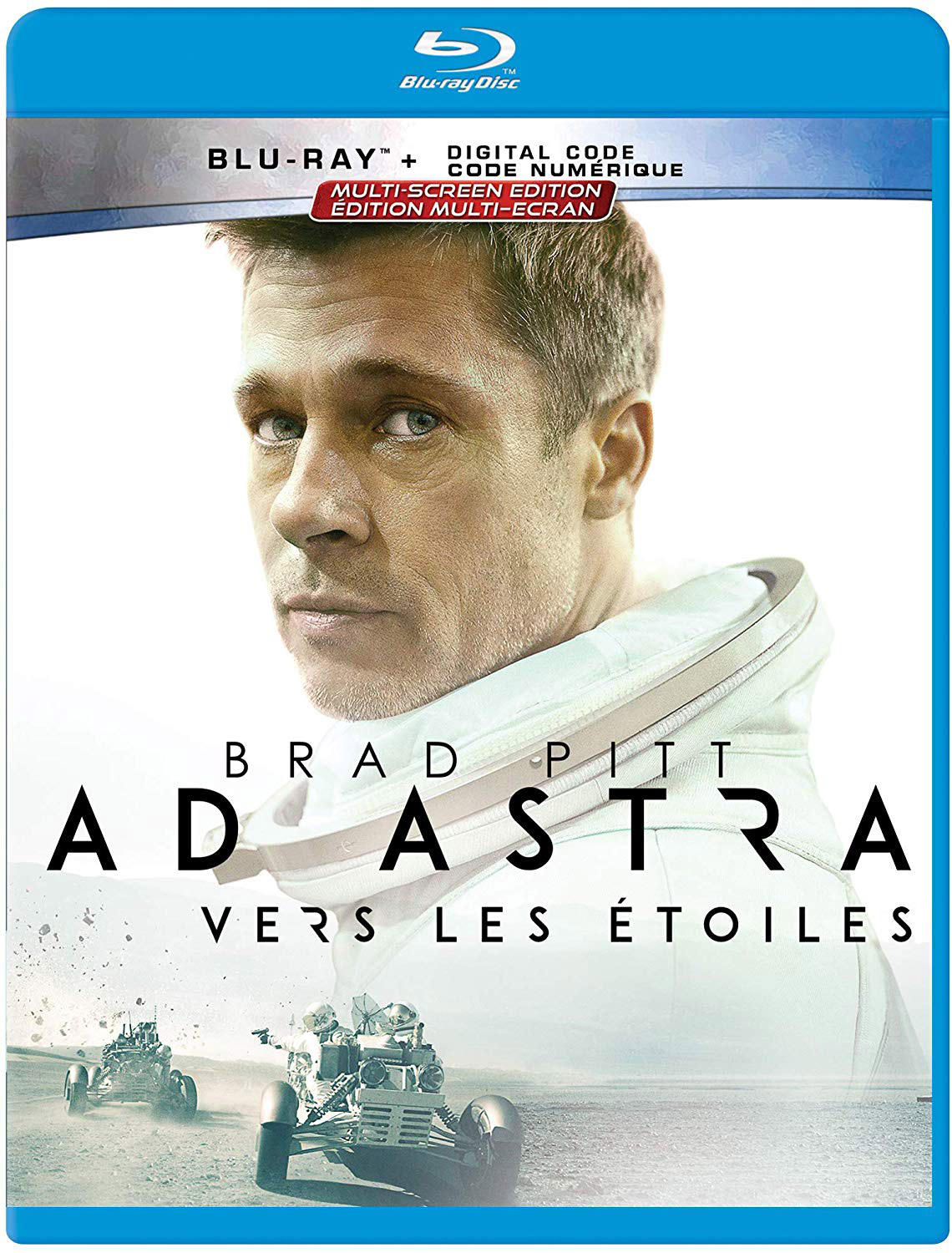 December 16, 2019 | 8 Comments
With hit films such as Downton Abbey, Ad Astra and Abominable releasing on DVD and Blu-ray this week, fans have a lot to choose from. Click to watch trailers!
---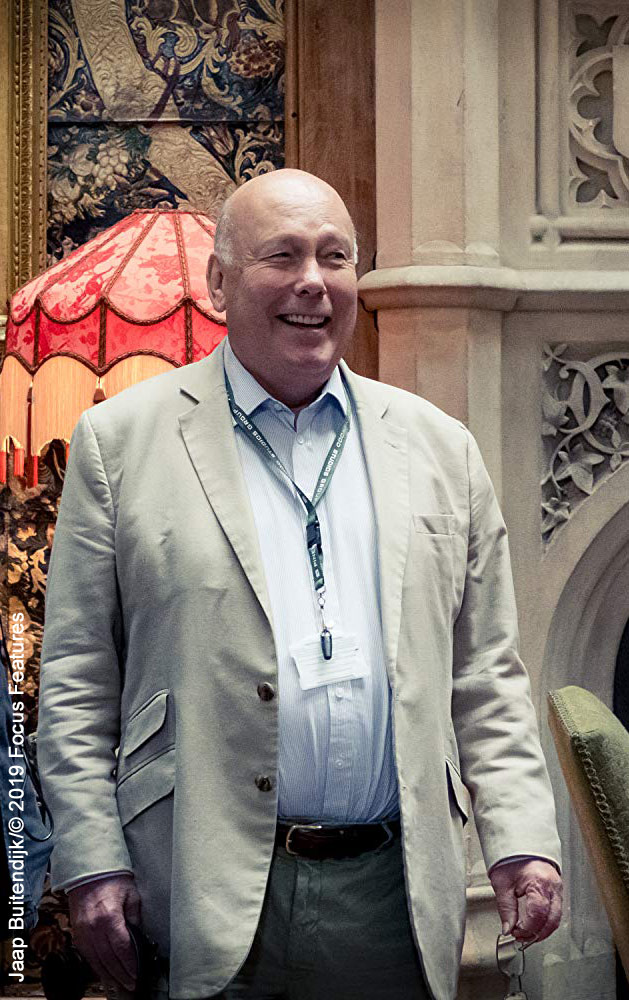 December 16, 2019 | 5 Comments
Downton Abbey creator Julian Fellowes spoke to us in London about the movie, the series, whether Maggie Smith will return as the Dowager Countess and more!
---