13 Reasons Why: Miles Heizer, Ross Butler talk season 2
By Marriska Fernandes on May 15, 2018 | Leave a Comment
The Netflix series 13 Reasons Why was the most tweeted show of 2017. The highly anticipated and critically acclaimed show has been a huge success since it made its debut last May. It gives a powerful, emotional and astute glimpse into the life of high school students and the ultimate suicide of one girl.
Bullying, sexual assault, depression and body shaming are some of the topics that come to light. The series has faced backlash due to the graphic depiction of suicide.
Executive produced by Selena Gomez, the show returns for a second season on Friday, May 18. We chatted with Miles Heizer, who plays Alex Standall, and Ross Butler, who plays Zach Dempsey, about their respective roles, dealing with the controversy and how the series opens up a conversation for teenagers today.
First of all, you guys should be incredibly proud of 13 Reasons Why – it's a powerful and well-done series tackling important subjects.
Thank you!
Miles, at the end of season one, your character shoots himself. What can you tell us about season 2 and your role in it?
Season 2 for Alex is predominantly about recovery from his suicide attempt and how that affects himself and other people's perception of him, while he tries to move back into "normal life" as he goes back to school. That's what his story focuses on this year.
Ross, the character I probably felt sorry for was Zach as you can see he's trying to treat Hannah right, but due to peer pressure he fails. How does that change in season 2?
I thought about whether people will like Zach more or less after this season and I think they will like him less, because he fails again to stand up for what he thought was right. Instead of explaining to his friends that he likes Hannah, he chooses to fit in with the popular kids. That disappointed me about Zach, but I see where he's coming from.
How did you both relate to the dark themes and issues tackled on the show?
Miles: I personally dealt with a lot of depression and anxiety in my life. I related to a lot of the characters in that regard. It makes the show kind of weird to film. There are times when you are really connecting with something and it feels like you're going to therapy by doing these scenes. You can tell with some of these scenes that some of us are having a real breakdown. So I related a lot in that capacity. I never felt the way Hannah did and the decision she made ultimately, but I had some dark times. And I think everyone has and that's a reason why many related to this show. It's one of the few shows about teenagers where the content is dark and serious and a lot of teen shows don't really portray that.
Ross: I related to Zach pretty well because when I was growing up as a teenager I didn't really know who I was or I was in conflict with being somebody that I thought people wanted me to be. I think Zach goes through a lot. He plays sports and is expected to fall in this jock culture that he doesn't feel connected to. Whether you're a jock or whether you're academically focused, or whatever type you think you fit into in high school, I think everyone goes through that, feeling afraid to break from those expectations in fear that you won't be accepted or won't be popular. In season two that's Zach's main dilemma: to keep being a part of this culture or break from it and stand up for what he thinks is right.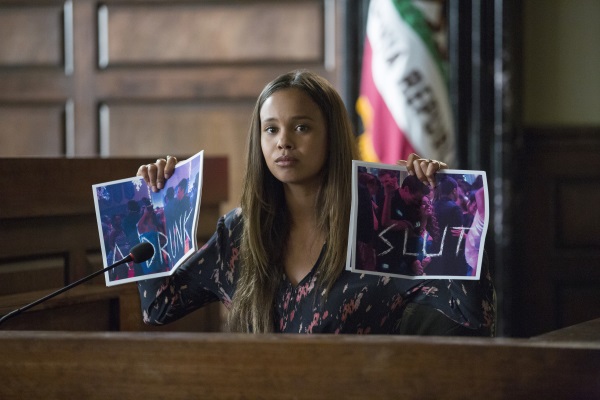 Some schools banned discussion of the series. How would you respond to the backlash?
Miles: I think there was such a backlash because teenagers were relating to it. That's the irony of it. It's one of the very few shows about teenagers that really show the issues they're actually going through. I think teenagers related to it. A lot of them watched it and suddenly it became controversial because people were like, "Whoa, whoa. These are children. They're not supposed to be thinking about this or saying this."
Ross: It got too real.
Miles: Yeah, I think a lot of it is treating teenagers like they're less than. Like a school telling teenagers they're not allowed to watch or talk about a show that's about you and what you're going through. I think that's such a strange position to take.
Ross: And in the end, it's up to the parents to decide what their kids should and shouldn't watch. I think, in my opinion, it needs to be watched. It is real and addresses things in a real way without holding back. If anything, I think it opens up modes of communication between parents and their kids. If you're worried about your kids watching it, maybe consider watching it with them.
You guys have received a lot of of positive feedback from fans, young kids and parents. What feedback has been the most meaningful to you?
Ross: I had an acquaintance in high school that I wasn't close friends with. He messaged me on Facebook after the first season came out and he said that when we were in high school he was going through a lot of these issues. I had no idea because to me he seemed like this happy-go-lucky kid. He said he was battling depression a lot and this show really spoke to him. So someone from my past to reach out, that opened my eyes too of how far-reaching the show is. You really never know what people are going through.

Miles: For me, I had extended family reach out to me. They're teenagers in middle school. Their parents texted me that they all watched the show together. This touches back to the controversy around it. There are dark things. They chose to watch a bit ahead of the kids to make sure they were comfortable watching it. They said after they watched it they had really real conversations that were certainly uncomfortable, but things they hadn't discussed before. That's cool to hear from your own family.
The show is Selena Gomez's passion project — how involved was she when it came to discussing the series and talking about the subject matter?
Ross: I love telling this story. When Selena and her mom Mandy were pitching the show to networks, a big thing for them was showing the suicide at the end. A lot of the networks were like, "We can't do that. That's impossible!" And she kept walking out of rooms. Finally when they brought it to Netflix, they got the go-ahead to do it. So I always thought that their commitment to showing how real all of this is and to hold nothing back, they always earned my respect. That's why you can really hear Selena's opinion and her voice throughout the series because they had that idea since the beginning.
Miles: She was really open with all of us. She has such a persona about her. She was very available if people wanted to talk to her. It's cool and she was certainly there.
You all have become so close and I heard about your board game nights. Who's the sore loser in the group?
Ross: I'm not saying this to be polite, but there's honestly no sore loser in the group… besides me. (laughs)
Miles: Ross is not vocal about it, but I assume it really bothers him.
Ross: I'm very competitive and I let it get to me. [Justin] Prentice is pretty competitive, but he's a good loser. Devin [Druid] too.
Thanks so much and wishing you all the best for season 2.
Thank you! Hope you enjoyed it.
Season 2 of 13 Reasons Why begins streaming Friday, May 18. In preparation for the launch of Season 2, new resources have been added to 13ReasonsWhy.info, including an updated Discussion Guide and a new Discussion Series — a set of videos in which the cast addresses issues in the series, including bullying, sexual assault and drug abuse. ~Marriska Fernandes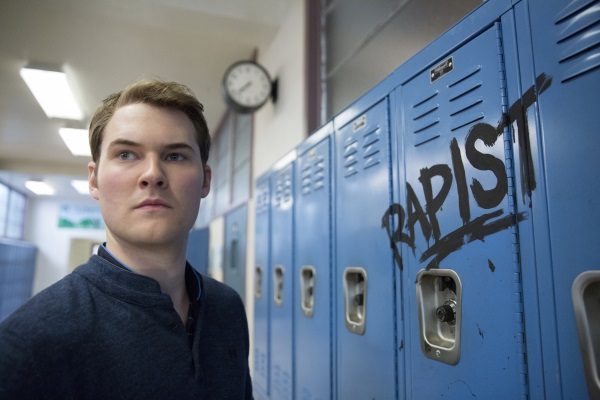 ---
---
---
Similar Articles
---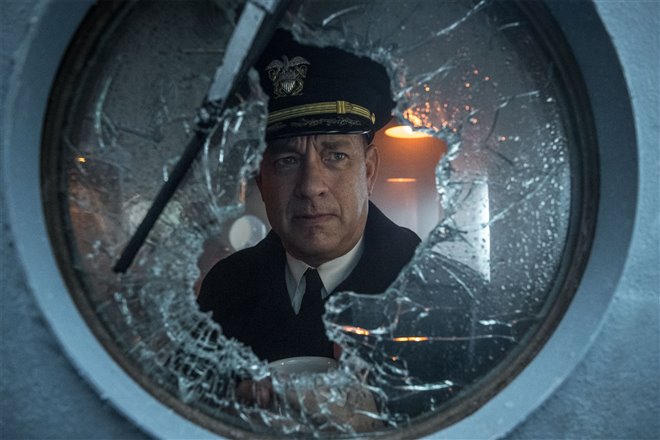 July 10, 2020 | 2 Comments
There are a number of new movies and shows releasing on streaming platforms this week, including Apple TV+ and Netflix. Check them out and watch the trailers!
---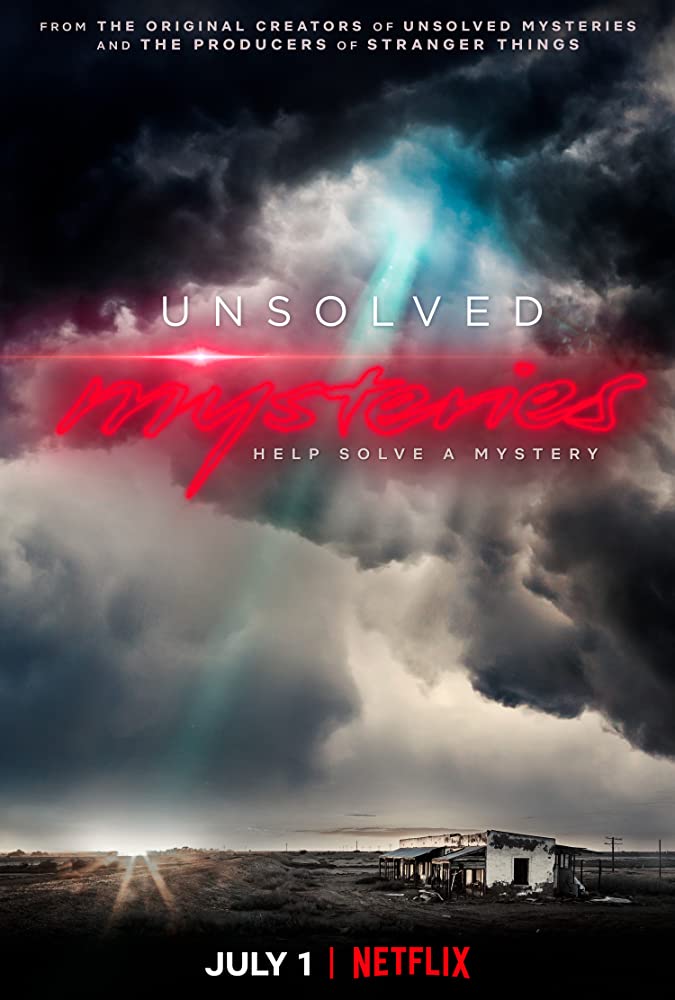 July 9, 2020 | 7 Comments
The Netflix series Unsolved Mysteries has already led to tips coming in from viewers with days of its debut – and investigators say several are credible.
---