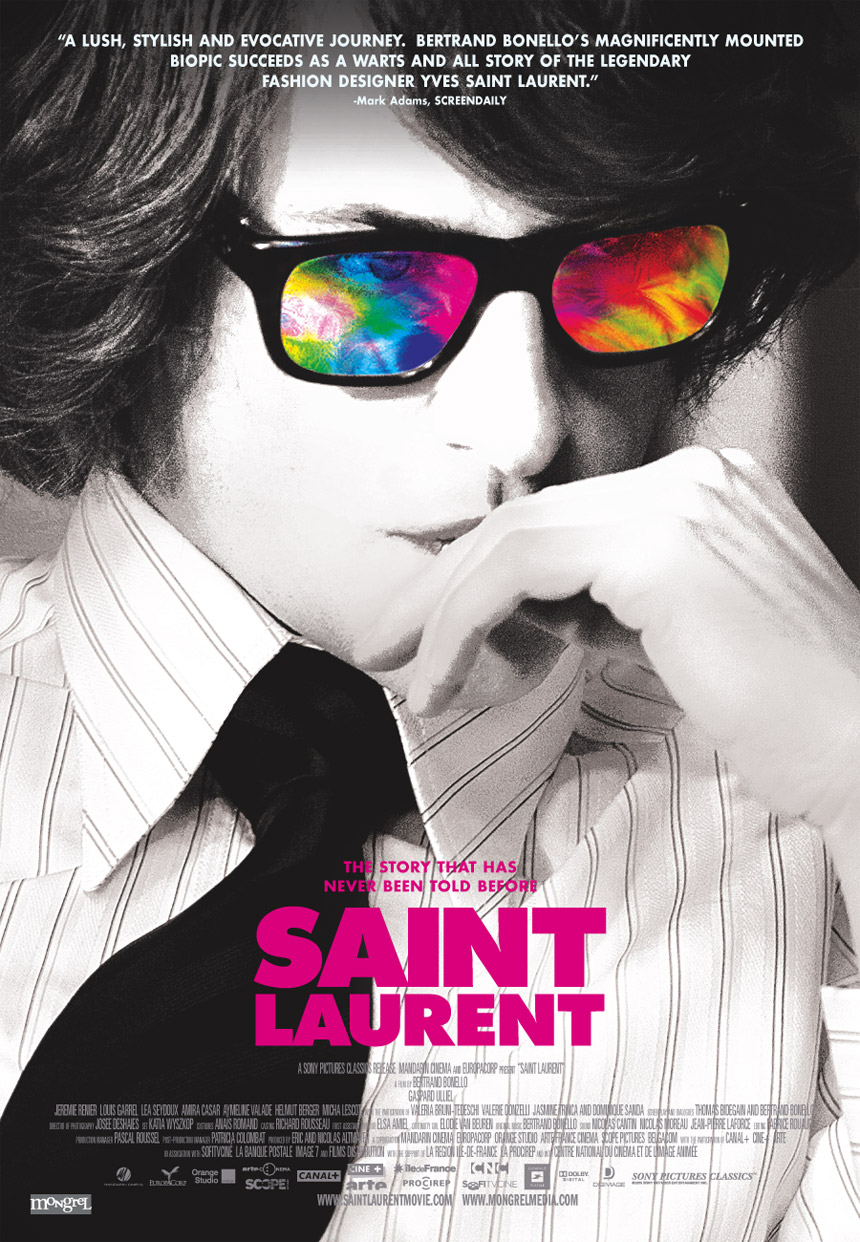 The biographical film, Saint Laurent, is based on the life of the highly successful fashion designer Yves Saint Laurent.
The film mainly depicts Yves' life during the peak of his career in the mid 1960s and '70s. Yves was responsible for creating many trends, like the tuxedo suit for women in 1966.
His glory years are highlighted as well as the struggle that came along with them. The film briefly touches on Yves' past in the military and his connection with fashion house Dior, but focuses on his alcohol and drug addictions.
The stress and anxiety caused from having to create so many fashion shows per year finds Yves turning to alcohol, cigarettes and drugs, resulting in deteriorating health and breakdowns. He enters a very dark time in his life when he is with his French lover Jacques de Bascher. Jacques encourages a lifestyle filled with cocaine, pills and sex.
The film flashes back to Yves' childhood as well as to the designer as an older man. The only constant figures in his life seem to be the loyal people working for him and his business partner and former lover Pierre Bergé, who has been with him since the beginning, always looking out for him and constantly trying to save Yves from his tortured soul.
Although the subtitled French film seems long at times, and some scenes felt unnecessary, the location shots and fashion were beautiful and authentically done, with as much glamour and high fashion taste as one would expect. The actors in the film are wonderful – Gaspard Ulliel in particular is magnificent at playing the twisted, anxious, sensitive and brilliant fashion designer. Fashion enthusiasts and those who are interested in the history of the iconic fashion house will love this film. ~Erin Stewart