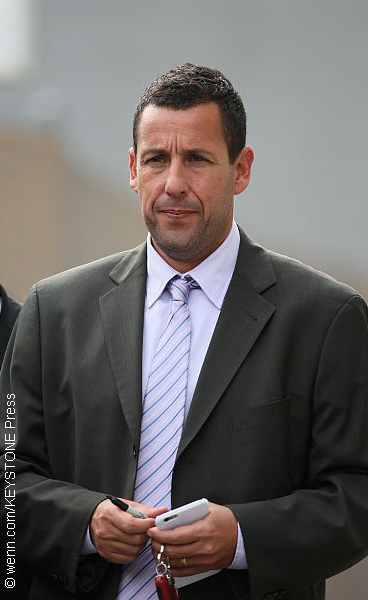 Adam Sandler, best known for hit comedies such as Happy Gilmore and Billy Madison told Ellen DeGeneres on her talk show that his kids aren't exactly big fans of his films.
He explained that while his two young daughters ask to see his films, they don't find them entertaining enough to keep watching, saying, "They beg to see them. They're like, 'Please, it's not fair! Let me watch your movies. Those people always yell things at you on the street. I don't know what the heck they're talking about.'"
He added, "I'd say about 20 minutes in I see them tuning out, and then I hear them… They're nervous to say it, but [they're] like, 'Can we watch something else?'"
Adam has had a long-running, successful career overall, getting his start as a regular on Saturday Night Live and moving into film shortly after. Films like The Wedding Singer and Little Nicky are fan favorites.
Recently though, the actor-comedian has had a string of unsuccessful Netflix original film premieres. He currently has a four-film deal with the successful streaming giant. Two of those films, The Ridiculous 6 and The Do-Over launched to a less than stellar reception. Adam's next Netflix film, Sandy Wexler, will premiere later this month.
Netflix CCO Ted Sarandos came to the defense of the deal with the actor, highlighting Adam's universal recognition and appeal: "The thing that is most global on Netflix is Adam Sandler."
What's your favorite Adam Sandler film? Tell us which one and why in the comment section below. ~Alexa Caruso