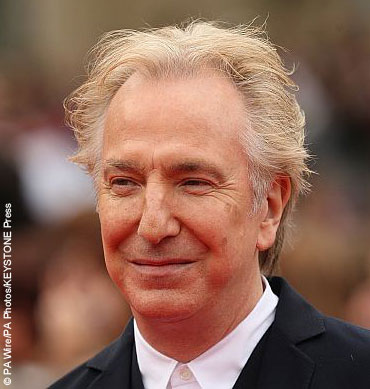 Beloved British film and theater actor Alan Rickman has died at age 69 after a battle with cancer. His death was confirmed by his family this morning who said he died "surrounded by family and friends."
Alan is probably best known for his role as Professor Severus Snape in the Harry Potter series, a role from which he garnered a rabid and cult-like fan base.
The actor first came into the spotlight in 1988, however, as the Russian terrorist Hans Gruber in the first two Die Hard films — another character that a legion of action fans remember fondly.
Many celebrities are already paying tribute to the star on social media, including Harry Potter author J.K. Rowling who wrote on Twitter: "There are no words to express how shocked and devastated I am to hear of Alan Rickman's death. He was a magnificent actor and a wonderful man."
TV star Stephen Fry said: "What desperately sad news about Alan Rickman. A man of such talent, wicked charm and stunning screen and stage presence. He'll be sorely missed."
His Harry Potter co-star actor James Phelps (who played Fred Weasley) said Alan was "one of the nicest actors I've ever met."
And Harry Potter himself, Daniel Radcliffe, posted a touching essay on the late actor, writing: "Alan Rickman is undoubtedly one of the greatest actors I will ever work with … Working with him at such a formative age was incredibly important and I will carry the lessons he taught me for the rest of my life and career. Film sets and theatre stages are all far poorer for the loss of this great actor and man."
Alan leaves behind his longtime partner and wife Rima Horton, whom he lived with for 47 years and married in a private ceremony in 2012.
~Shelby Morton