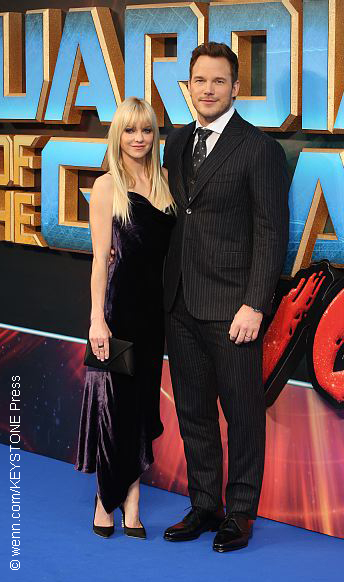 Sadly, another Hollywood marriage bites the dust. Fan fave couple Anna Faris and Chris Pratt took to Facebook (via Chris's account) on Sunday (Aug 6) to announce they are legally separating after eight years of marriage.
The news comes as a shock to many who felt The Emoji Movie actress and Guardians of the Galaxy star were perfect for each other and still head-over-heels in love. Anna said in an October 2016 interview with the ironically titled Live Happy magazine that she and Chris "fit so well together."
Chris and Anna met on the set of Take Me Home Tonight in early 2007. While Anna was married at the time, Chris felt an immediate connection to his co-star. She ended up divorcing her then-husband, Ben Indra, and began dating Chris. They married in 2009. In an interview with Elle in 2015, Chris said he knew she would be his future wife: "The day that she told me she was leaving her husband, I knew I was going to marry her."
The pair, who were the very picture of the perfect down-to-earth Hollywood couple, would, according to Anna, often laugh and shrug off any tabloid rumors: "I'm really lucky that I have Chris and we laugh a lot about stupid stuff. I was reading false rumors in a tabloid about us, and I feel so lucky that Chris and I can laugh about it rather than let it ruin our day."
But for whatever reason, which neither of them is disclosing, it doesn't seem to be enough to stay together as a couple. They agree they both still "have love for each other" and "will always cherish [their] time together," especially considering they share a young son, Jack. Understandably so, it's for Jack's sake that the couple asks for privacy moving forward.
You can read their joint Facebook announcement below. ~Alexa Caruso