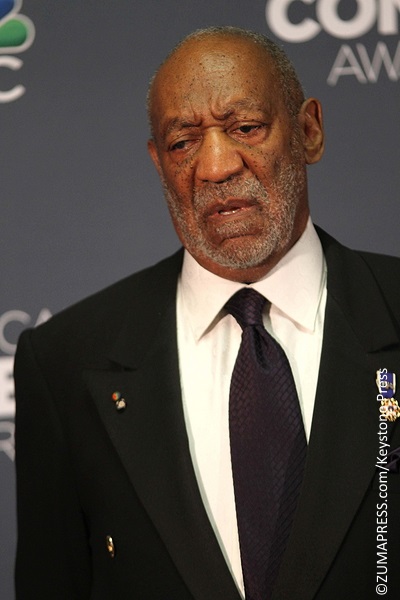 On Wednesday morning, Bill Cosby, 78, was charged with sexually assaulting Andrea Constand at his home in Philadelphia in 2004.
Montgomery County District Attorney-Elect Kevin Steele told the press that an arrest warrant was issued for the comedian after evidence was found that he drugged and sexually violated the former Temple University employee. He said: "Upon examination of all the evidence, today we are able to seek justice on behalf of the victim."
Despite all the allegations in the past, this is the first time Cosby is being charged in a criminal case. The case was dismissed in 2005, but when new evidence was found in July this year, the District Attorney reopened the case. The statute of limitations to charge Cosby runs out in January, 12 years after the incident.
Cosby is expected to be arraigned later today.