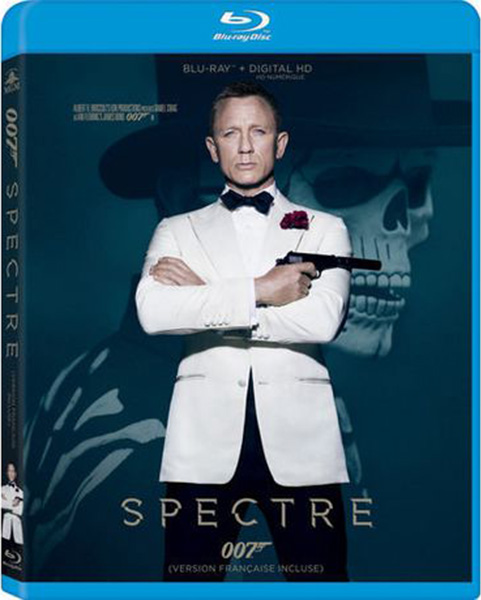 Exotic locales. Check. Stylish suits. Check. Stunning leading ladies. Check. The latest 007 film, Spectre, brings all the glamor, charm and action promised by its predecessors and then some.
Daniel Craig suits up in style in the opening sequence set in Mexico City on the Day of the Dead. Delicately placed explosions, beautifully crafted architectural chaos covers Bond's hit on Italian mafia Marco Sciarra. He departs, unscathed.
Back in London, Bond gets into hot water for his unsanctioned mission in Mexico by M, played by Ralph Fiennes. When warned against such stunts, Bond confidently disregards M's plea and sets off in style in a pretty neat ride, which he conveniently borrowed from headquarters.
We can understand M's frustration, as he is walking on eggshells with the evident power struggle – newly minted head of the Centre for National Security, Max Denbigh (Andrew Scott), known as C, is reorganizing the British spy departments and believes the 00 program to be redundant. Big mistake, buddy.
So where were we? Right. Bond travels to Rome to attend Sciarra's funeral. Guilty conscience, you think? Pfft! Bond seduces semi-grieving widow Monica Bellucci, who reveals that her late husband belonged to an organization called *drumroll* SPECTRE. After a steamy night with the widow, Bond infiltrates one of these shady meetings and the leader is identified as Franz Oberhauser (Christoph Waltz), who was believed to be dead.
With the help of his sidekicks, Q (Ben Whishaw) and Moneypenny (Naomie Harris), Bond goes to meet Mr. White, a former member of SPECTRE. On his death bed, Mr. White tells Bond that he should find and protect his daughter, Dr. Madeline Swann (Lea Seydoux), who will lead him to L'Américain, which will bring him one step closer to SPECTRE.
Daniel Craig proves, yet again, that he has what it takes to surprise and woo his fans as Agent 007. There's no doubt about that. Léa Seydoux pales in comparison to previous Bond women but she puts up a good fight while providing the much-needed (and anticipated) chemistry with Craig.
The film has all the ingredients of a classic Bond movie, but I think it fell short somewhere along the line. Christoph Waltz, albeit a great actor, was nowhere near as fierce and villainous as Javier Bardem in Skyfall. The plot was not nearly as solid as its predecessors. Maybe it's because we are comparing the film to Skyfall, which scored over a billion dollars worldwide at the box office.
Bond lovers do have the past films to fall back on, but nonetheless, this one is worth a watch. If you're not entertained by the elaborately staged action sequences, maybe the stellar gadgets, laughable quips and exotic locales will satisfy you — along with a dry martini, of course.
Blu-ray special features include SPECTRE: Bond's Biggest Opening Sequence, Video Blogs and Gallery. 
~Marriska Fernandes