Cara Delevingne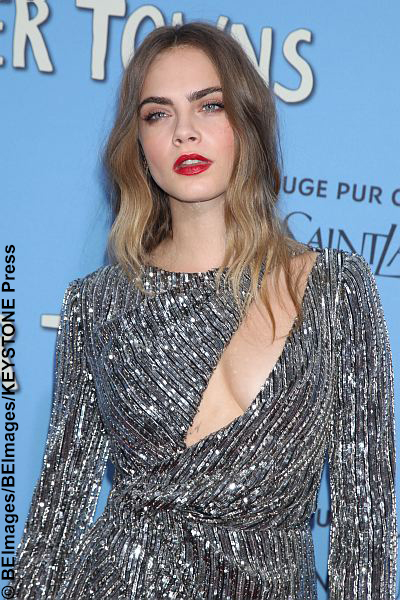 has made it quite clear that she didn't quit modeling – she simply needed to take care of her mental well-being.
The model-turned-actress is featured in a new campaign for Saint Laurent, which is said to be her "return" to modeling. However, Cara posted the images to social media, tweeting, "I never quit."
To further quash the rumors, Cara continued, "Can we just set the record straight…I never said I was quitting modeling. I do not blame the fashion industry for anything."
She then made this startling confession to her over five million followers, "I suffer from depression and was a model during a particularly rough patch of self hatred."
The young star developed stress-induced psoriasis last year, an autoimmune disease that results in red, itchy patches of skin, which often had to be covered up with makeup. "People would put on gloves and not want to touch me because they thought it was, like, leprosy or something," she told London's The Times back in August. "It is a mental thing as well because if you hate yourself and your body and the way you look, it just gets worse and worse."
In the midst of her candid Twitter revelation, the 23-year-old Paper Towns actress elaborated on why she took a short hiatus from modeling, "I am so lucky for the work I get to do but I used to work to try and escape and just ended up completely exhausting myself.
"I am focusing on filming and trying to learn how to not pick apart my every flaw. I am really good at that."
Cara can be seen flexing her acting muscles as June Moon/Enchantress in the highly anticipated film Suicide Squad. 
~Shelby Morton