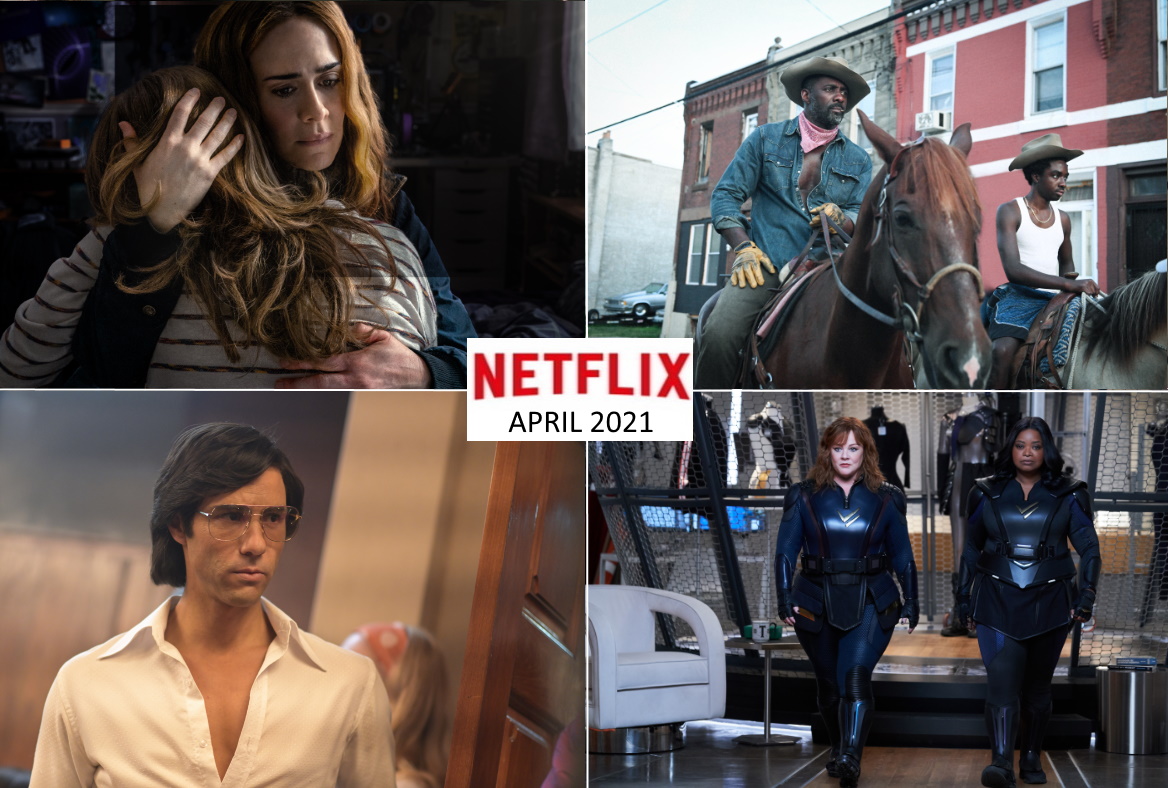 What's new on Netflix Canada in April
It's finally spring, and while the pandemic is still ongoing, there are many reasons to stay home — binge watching is one of them. An exciting new selection of April titles is coming to the streamer. From TIFF picks and exciting crime docs to a British original series based on a con man and murderer, there's a bevy of streaming options to keep you entertained this month.
Originals
Concrete Cowboy (April 2), which premiered at TIFF in 2020, revolves around a troubled teen who is caught between a life of crime and his estranged father's vibrant urban-cowboy subculture.
In the British original series The Serpent (April 2), merciless killer Charles Sobhraj, played by Tahar Rahim, preys on travelers exploring the "hippie trail" of South Asia. Based on shocking true events, this series details how Sobhraj was eventually caught and imprisoned.
The documentary This Is A Robbery: The World's Biggest Art Heist (April 7) takes us back to 1990, when two men dressed as cops and conned their way into a Boston museum to steal a fortune in art. We can't wait to dive into this daring and notorious crime doc.
Thunder Force (April 9), starring Octavia Spencer and Melissa McCarthy, follows the duo who form a new superhero team and fight the villains that litter the world, and in the process save the city of Chicago from a new criminal, The King.
Run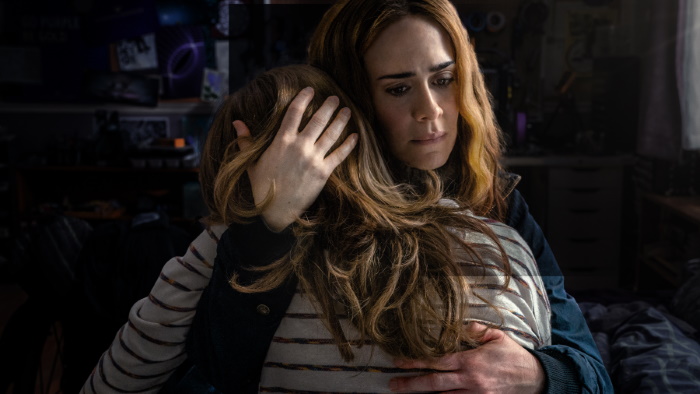 (April 2) is a gripping thriller starring Sarah Paulson. It follows a wheelchair-bound teenager, Chloe, who suspects her mother (Paulson) might be holding her back — and harboring sinister secrets.
Dad Stop Embarrassing Me! (April 14) is a comedy series created by and starring Jamie Foxx. Brian Dixon (Foxx) knows how important family is. When his teenage daughter comes to live with him, he enlists the help of his Pops, sister, and best friend to tackle teenage boys, TikTok and the family business.
The cheerful apocalyptic adventure Love and Monsters (April 14) stars Dylan O'Brien. Seven years after he survived the monster apocalypse, Joel (O'Brien) leaves his cozy underground bunker behind on a quest to reunite with his girlfriend.
Life in Color with David Attenborough is another documentary that's on our radar. Premiering on Earth Day (April 22), in a stunning new three-part series, Attenborough travels the world from the rainforests of Costa Rica to the snowy Scottish Highlands to reveal the extraordinary and unique ways in which animals use color.
In the action/adventure series Shadow and Bone (April 23), dark forces conspire against orphan mapmaker Alina Starkov when she unleashes an extraordinary power that could change the fate of her world.
Our Picks
If you want to be inspired, Amazing Grace (April 2) is a documentary presenting the live recording of Aretha Franklin's album at The New Bethel Baptist Church in Watts, Los Angeles in January 1972. It's still holding a strong 99 percent positive rating on Rotten Tomatoes.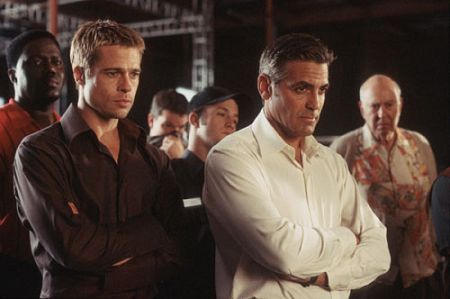 For comedy and action enthusiasts, we suggest Ocean's Eleven (April 20), Ride Along (April 7) and This Is 40 (April 7) — these are entertaining picks to enjoy over a glass of wine and popcorn.
For horror and thriller fans, there are several options that might be up your alley, including M. Night Shyamalan's Glass (April 1), Happy Death Day 2U (April 1), The Prodigy (April 23), The Gift (April 20) and the original Netflix film Things Heard & Seen starring Amanda Seyfried and Grantchester's James Norton (April 29).
For fans of romance, there's the rom-com Leap Year (April 7), starring Amy Adams and Matthew Goode. We also recommend the 2005 film Pride & Prejudice (April 7), starring Keira Knightley and Matthew Macfadyen.
Click here for our photo gallery of the best Netflix originals this month and scroll below for the entire list of what's new and what's leaving! ~Marriska Fernandes
April 1
Magical Andes: Season 2 – Netflix Documentary
Prank Encounters: Season 2 – Netflix Original
Tersanjung the Movie – Netflix Film
Worn Stories – Netflix Documentary
300
Alita: Battle Angel
Asterix: The Secret of the Magic Potion
Breakaway
Cold Pursuit
Crank
Crank 2: High Voltage
Dating Amber
Glass
Green Book
Grindhouse: Death Proof
Grindhouse: Planet Terror
Happy Death Day 2U
In the Line of Fire
Love Don't Cost a Thing
Margin Call
PAW Patrol: Season 7
Racetime!
Shoot 'Em Up
The Eagle
The Flash: Season 7
The Last Exorcism
The New Guy
Urban Legend
Watchmen
April 2
Amazing Grace
Concrete Cowboy – Netflix Film
Just Say Yes – Netflix Film
Madame Claude – Netflix Film
Run – Netflix Film
The Serpent – Netflix Original
Sky High – Netflix Film
April 3
Escape from Planet Earth
High Life
April 4
What Lies Below
April 5
Coded Bias
Family Reunion: Part 3 – Netflix Family
April 6
The Last Kids on Earth: Happy Apocalypse to You – Netflix Family
April 7
The Big Day: Collection 2 – Netflix Original
Dolly Parton: A MusiCares Tribute – Netflix Documentary
Snabba Cash – Netflix Original
This Is A Robbery: The World's Biggest Art Heist – Netflix Documentary
The Wedding Coach – Netflix Original
Dragon: The Bruce Lee Story
Elizabeth
Fried Green Tomatoes
Hop
Leap Year
Liar Liar
Missing Link
Pride & Prejudice (2005)
Ray
Ride Along
This Is 40
Wild Child
April 8
The Way of the Househusband – Netflix Anime
April 9
Have You Ever Seen Fireflies? – Netflix Film
Night in Paradise – Netflix Film
Thunder Force – Netflix Film
Words on Bathroom Walls
April 10
The Stand-In
April 11
Diana: The Interview that Shook the World
April 12
New Gods: Nezha Reborn – Netflix Film
Teen Spirit
April 13
The Baker and the Beauty: Season 1
Godzilla: King of the Monsters
Mighty Express: Season 3 – Netflix Family
My Love: Six Stories of True Love – Netflix Documentary
April 14
The Circle: Season 2 – Netflix Original
Dad Stop Embarrassing Me! – Netflix Original
The Intruder
Law School – Netflix Original
Love and Monsters – Netflix Film
The Soul – Netflix Film
Why Did You Kill Me? – Netflix Documentary
April 15
Ride or Die – Netflix Film
April 16
The 2nd
Arlo the Alligator Boy – Netflix Family
Ajeeb Daastaans – Netflix Film
Fast & Furious Spy Racers: Season 4: Mexico – Netflix Family
Into the Beat – Netflix Film
Why Are You Like This – Netflix Original
April 18
Luis Miguel – The Series: Season 2 – Netflix Original
April 20
The Gift
Izzy's Koala World: Season 2 – Netflix Family
Ocean's Eleven
April 21
Zero – Netflix Original
April 22
Life in Color with David Attenborough – Netflix Documentary
April 23
The Prodigy
Shadow and Bone – Netflix Original
Tell Me When – Netflix Film
April 25
RuPaul's Secret Celebrity Drag Race: Season 1
April 26
Greta
April 27
Fatma – Netflix Original
Go! Go! Cory Carson: Season 4 – Netflix Family
PJ Masks: Season 3
April 28
Sexify – Netflix Original
Headspace Guide to Sleep – Netflix Documentary
April 29
Things Heard & Seen – Netflix Film
Yasuke – Netflix Anime
April 30
Fighting with My Family
The Innocent – Netflix Original
The Mitchells vs. The Machines – Netflix Family
Pet Stars – Netflix Original
The Unremarkable Juanquini: Season 2 – Netflix Original
LAST CALL
April 6
Happy Gilmore
April 11
Shrek Forever After
Shrek the Third
April 12
Fantastic Beasts: The Crimes of Grindelwald
April 18
Just Friends
April 30
Kingdom: Seasons 1-3