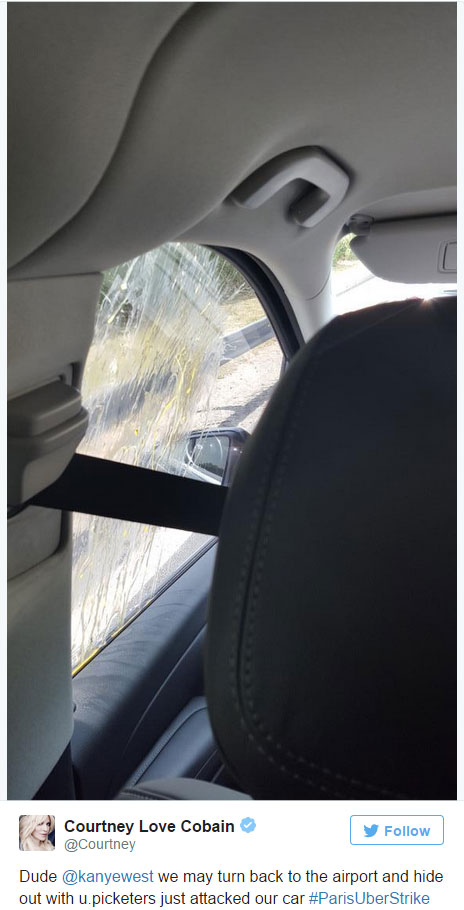 Today taxi drivers in Paris, France held a mass protest over the new-wave taxi company, Uber.
The protests were a result of a nationwide protest against the American-based taxi app, which saw protesters flipping cars belonging to suspected Uber drivers, pelting the cars and drivers, whom they dragged out of the cars, with rocks, slashing tires and setting cars on fire.
The protest escalated into a riot after drivers became violent outside of the airport today. Courtney Love tweeted the event: "They've ambushed our car and are holding our driver hostage. they're beating the cars with metal bats. this is France?? I'm safer in Baghdad" along with the photo seen to the left.
Courtney was outraged by the lack of police response, calling on French president, François Hollande, tweeting out "François Hollande where are the f***ing police??? is it legal for your people to attack visitors? Get your ass to the airport. Wtf???"
In addition to Twitter, she posted an alarming video on her Instagram of suspected attackers harassing her driver.
After the frightening ordeal, Courtney was able to get out by paying men on motorcycles to get them out of there, while rocks were still being thrown at them. ~Greg Chisholm