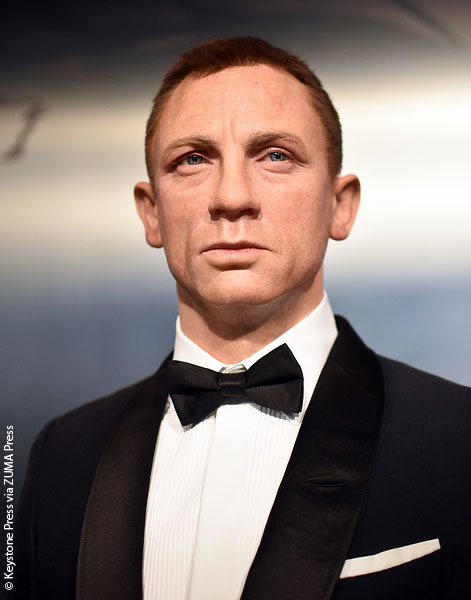 Daniel Craig, 48, who has played 007 in four James Bond movies, told the crowd during an appearance at the New Yorker Festival on Friday that playing the superspy is "the best job in the world," adding he "would miss it terribly" if he stopped playing the role.
This is in stark contrast to the comments he made just before the last James Bond film, Spectre, came out, when he vowed, "I'd rather break this glass and slash my wrists" than do another Bond film. He continued, "We're done. All I want to do is move on."
However, Daniel now says he made those comments the day after filming ended on Spectre. "It was the day after filming [stopped on Spectre]. I'd been away from home for a year," he explained.
He clarified that there have been "no conversations" about the next Bond film, saying that everyone involved in the last film is "a bit tired" and so they are taking a break before thinking about doing another one. In the meantime, a new wax figure of Daniel Craig as 007 has been unveiled at Madame Tussaud's in Berlin (pictured at left).
What do you think of the figure? Does it look like Daniel? And do you want to see him come back as Bond or should there be a new Bond for the next film? Tell us below!