Genius is a polished piece of work – DVD review
By Tribute on October 12, 2016 | 1 Comment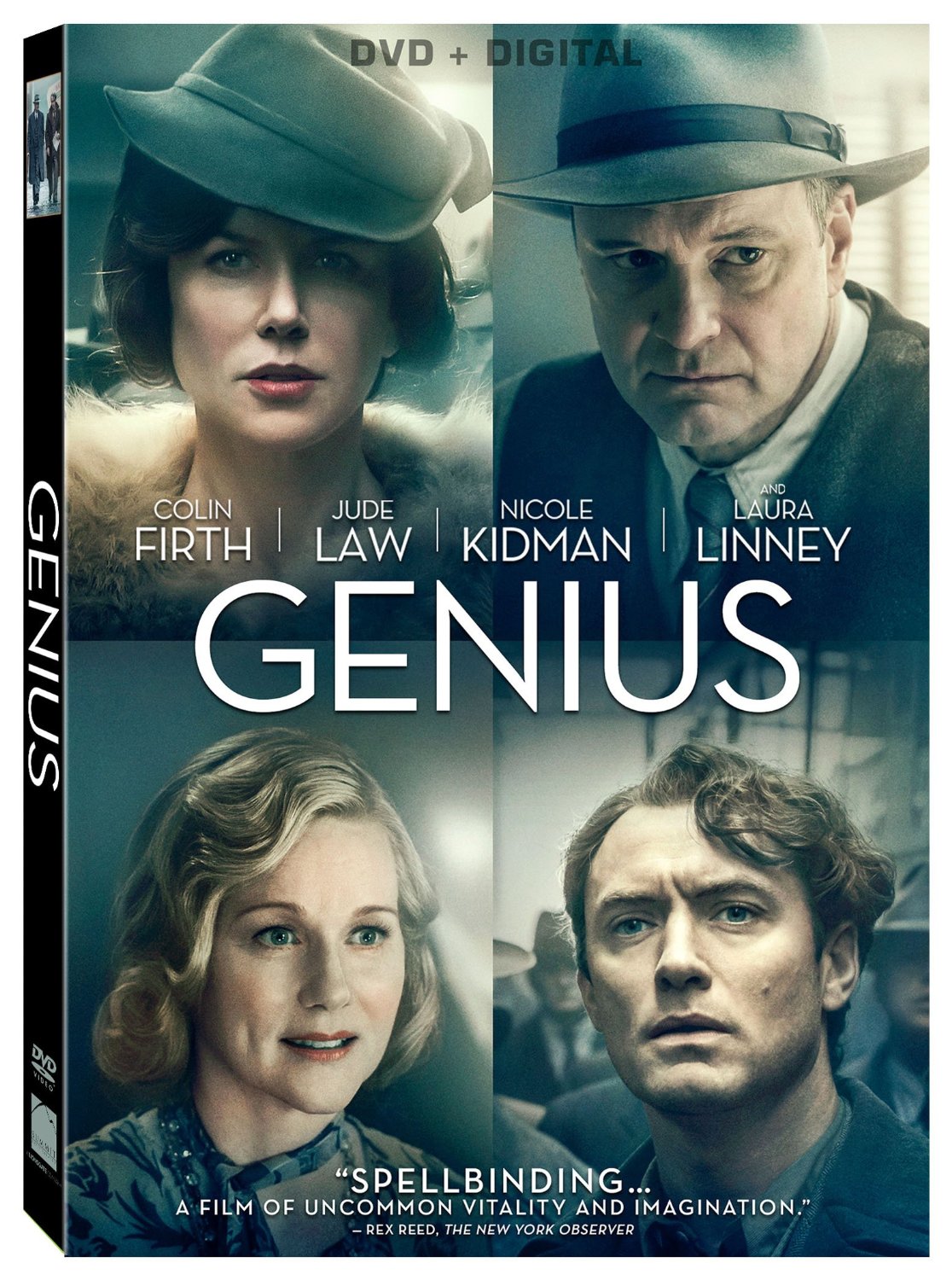 Genius is based on the real story of New York editor Max Perkins and his time working with Southern writer Thomas Wolfe. Doesn't sound like the most riveting of tales, right? Oh, how wrong I was. I enjoyed almost every single moment of this highly stylized and articulate film.
On the heels of publishing classic works by F. Scott Fitzgerald and Ernest Hemingway, renowned Scribner's editor Max (Colin Firth) is thrown into a whirlwind professional (and personal) relationship with the larger-than-life Tom (Jude Law) as he attempts to become a published author. As Max steadies Tom's long-winded and melodramatic prose, becoming instrumental in the success of his debut, Look Homeward, Angel, the lines between editor and friend become increasingly blurred.
Directed by Michael Grandage, Genius is really beautiful to look at — shot in cool, muted sepia hues, reminding us that what we are seeing is not of this time. And because of this "old-timey" style, along with gorgeous costuming, the cast looks even more attractive than usual. Granted, it would be difficult to make Jude Law look unattractive. He plays the dynamic, charismatic, childish, neurotic, and deeply insecure Tom Wolfe.
As ready for success as he seems, Tom isn't quite prepared for the critical glare that accompanies it. He begins to question whether or not it's his own talent that's made him, or if it's simply Max's editing genius. It's a scene-stealing performance, with Jude playing this deeply flawed character with such vigor and force, that you almost forget that he still hasn't learned to soften his "R"s a bit.
If you're a walking celebropedia like me, you may notice that the only U.S.A.-born and bred lead is Laura Linney, who plays Max's wife, Louise Saunders. Casting non-American actors to play Americans seems to be a common thread in prestige dramas such as this. Despite being a well-known Englishman, Colin Firth still manages to escape into the role of notable New Yorker Max Perkins, the indomitable editor who guides a young author to become the forefather of a genre. In Tom, Max not only finds a pupil and a friend, but also the son he never had. Compared to Jude, Colin's is certainly the more subdued performance of the two; however, that doesn't make it any less powerful. While Tom has the words, Max is the pen guiding his hand.
Jude and Colin's fellow countryman, Dominic West, plays Illinois-born Ernest Hemingway, while Australian actor Guy Pearce is Fitzgerald, a born and raised Minnesotan. My hyper-awareness of their non-American-ness was only a touch distracting, as both men, particularly Guy, do excellent work as the 20th-century literary giants. Side note: It's pretty interesting to watch F. Scott Fitzgerald struggle to write his next great work, and hear him grouse because he only made three dollars in royalties from Gatsby. Yes, that's The Great Gatsby. 
The second Aussie of the bunch, Nicole Kidman, also shines as Aline Berstein, Tom's emotionally-tormented girlfriend. As Tom and Max work tirelessly and grow closer as friends, she feels her young lover slipping away. In a particularly desperate moment, she storms into Max's office to warn him of the danger of loving a man like Tom. She says he'll never feel as alive as he does with Tom, but advises him to enjoy the limited time they have together, because once Tom is gone, "there is a great hush." It's as if she's asking, who is an editor without his writer?
This is the beauty of Genius — words. Its words are a character of their own, weaving through and connecting each person to another. From husband to wife, friend to friend, mentor to mentee, father to son. It's fascinating to witness the business and semantics of writing and publishing a novel, as semantics were what brought Max and Tom together. When Max read Tom's elegant words aloud and immediately understood his untapped genius, their bond was instantly formed.
However, while words are what make Max and Tom, they're also what break them. There's a great extended scene between the two, in which they discuss the protagonist of Tom's next novel, Of Time and the River. This protagonist, Eugene, has fallen in love at first sight with a blue-eyed girl; however, Max and Tom debate how to properly edit down this moment to only what needs to be said. And, like most writers, Tom can't let go of the words. It's one of the best scenes in the film, one that truly exemplifies the symbiotic (and chaotic) relationship between writer and editor.
No, Genius is not going to have you leaping out of your seat with joy, excitement, or even anxiety, but if you're a lover of language like myself, then this surprising gem will leave you speechless with its understated and refined eloquence. ~Shelby Morton
Have you seen Genius? Click here to rate and review it yourself.
---
---
---
---
Similar Articles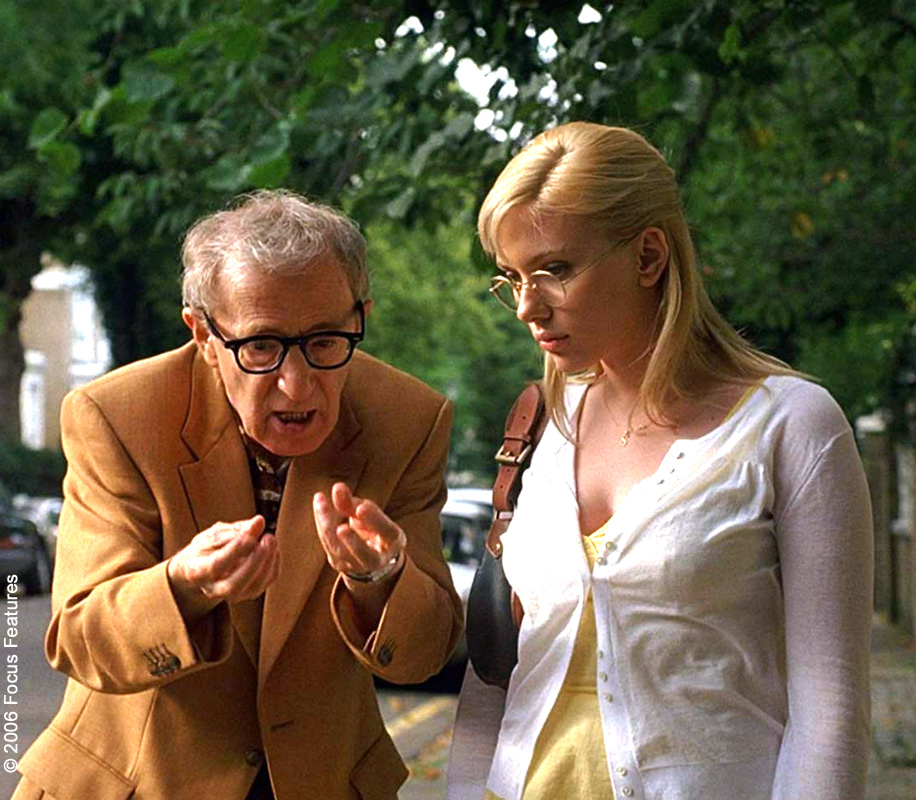 September 5, 2019 | 20 Comments
Scarlett Johansson is standing by Woody Allen in spite of sexual abuse allegations from his daughter Dylan, who says the abuse happened when she was seven.
---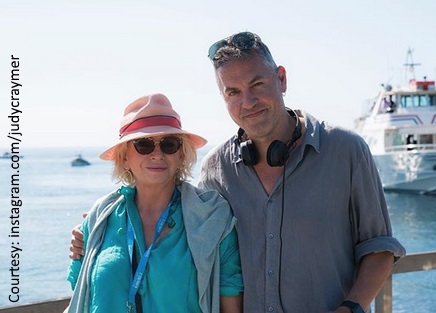 October 24, 2018 | Leave a Comment
We spoke with Ol Parker about writing and directing the musical sequel, Mamma Mia! Here We Go Again, and bringing together the entire cast and crew again.
---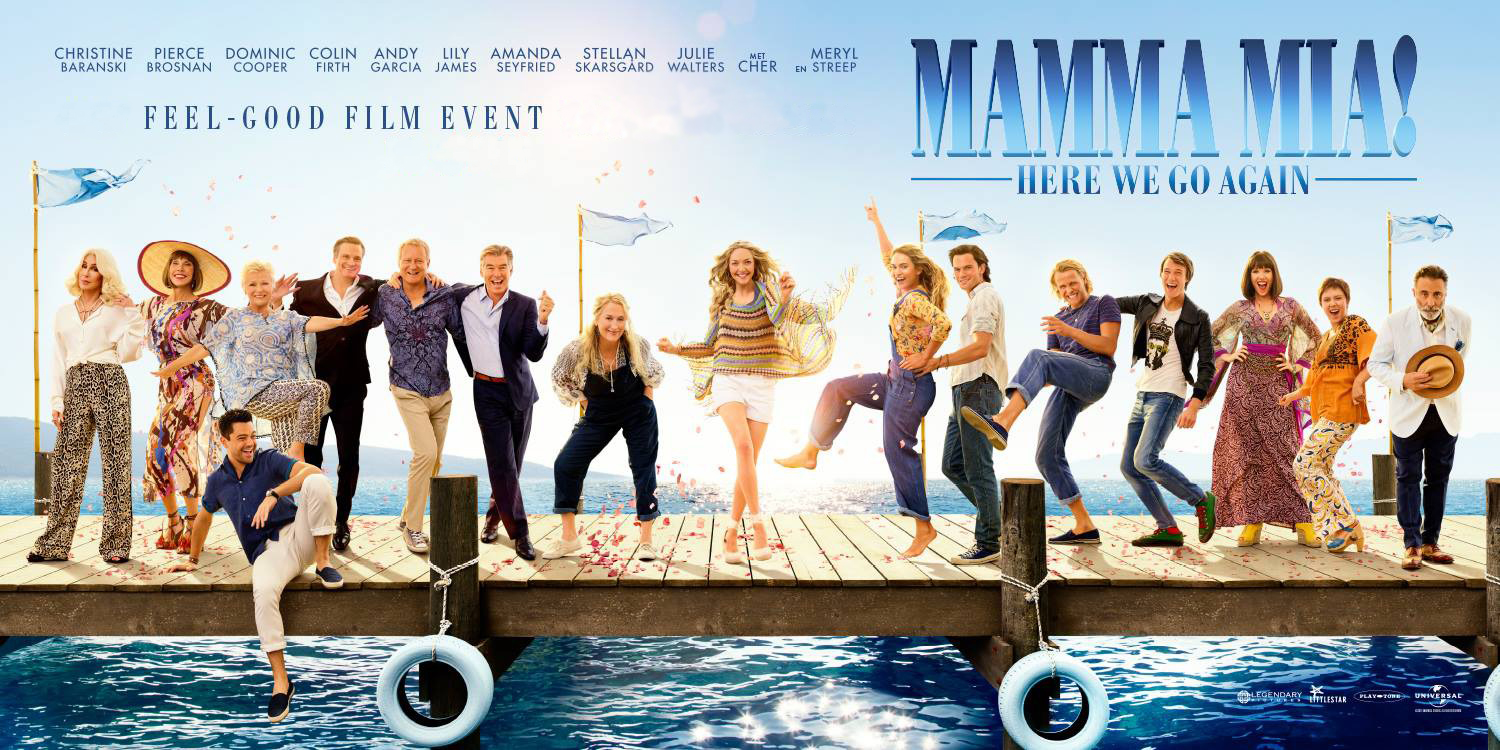 October 23, 2018 | 3 Comments
We review the musical sequel, Mamma Mia! Here We Go Again, once again starring Amanda Seyfried, with new additions such as Lily James added to the cast.
---