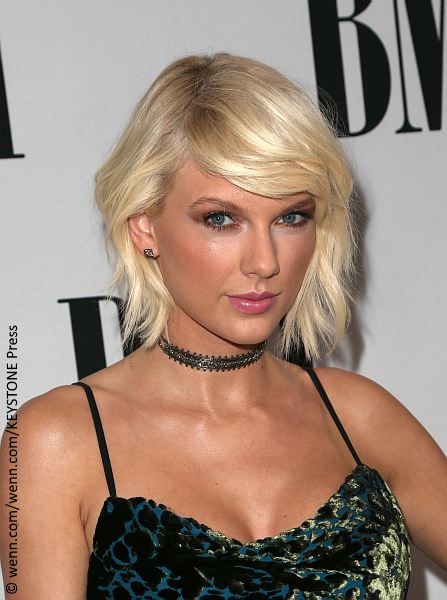 DJ David Mueller is speaking out for the first time against claims that he groped popstar Taylor Swift during a 2013 meet and greet with fans.
Taylor, 26, alleged that David grabbed her bare behind during a backstage photo op at a Detroit concert three years ago.
Two days after Taylor came forward with her claim, David was fired from his job at Colorado country music station 98.5 KYGO. Billboard reported that he sued the "Bad Blood" songstress, she then filed a countersuit for sexual assault and battery, and he responded by adding slander cases to his original suit.
David has remained silent about the alleged encounter, but is now addressing the situation. He spoke with Detroit radio show Mojo In The Morning and vehemently denied the accusation.
He said, "What I am hearing now is that I stuck my hand under her skirt and grabbed her bare bottom."
Expressing his version of the truth, he said that he was merely trying "to get [his] right hand behind Taylor because [his girlfriend] Shannon was on the other side of Taylor."
He said, "My other hand was just on my belt or on my pocket. So my right hand, I've got my hand closed and my palm down and I reach behind, toward Taylor. Our hands touched and our arms crossed, that's all I remember."
David added, "My hand was not touching her body… My hand was never under her skirt. I never grabbed her. My hand was not open."
The "Shake It Off" singer's statement paints a different story, though. In her July 2016 deposition, she said, "Right as the moment came for us to pose for the photo, he took his hand and put it up my dress and grabbed onto my ass cheek, and no matter how much I scooted over it was still there. It was completely intentional, I've never been so sure of anything in my life."
That statement is enhanced by Taylor's official accusation, which was shared online and documents the interview between her and David's lawyers. During their discussion, she said, "He put his hand under my dress and grabbed my bare ass. I became shocked and withdrawn and was barely able to say, 'Thanks for coming,' which is what I say to everybody. I was barely able to get the words out. It was like somebody switched the lights off in my personality."
Taylor's security guard Greg Dent corroborated the Grammy winner's claim with his deposition. He said, "Well, before the photo was taken is when I saw him go to put his arm around her and him lift up her skirt. She reacted, pushed her skirt down, and jumped to the side and went closer to the girl that was with him."
So where does the truth lie? Do you think Taylor fabricated the story or embellished portions of it? Or is David guilty of sexual assault? Share your opinions with us! ~Matthew Pariselli