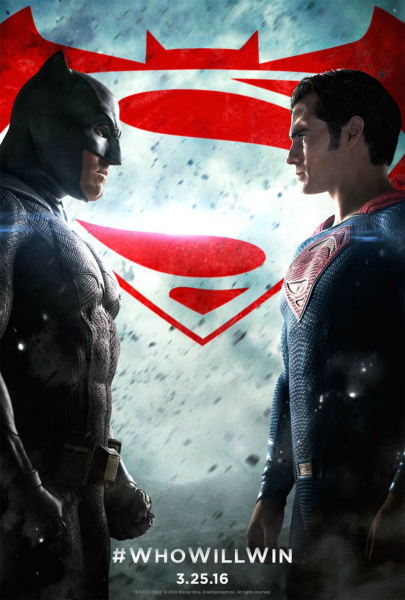 Batman v Superman: Dawn of Justice has been spurring immense buzz since murmurings of its production began circulating.
With the release of the film only days away, paired with the positive reviews it just received from early screenings, that buzz is now thunderous.
The Zack Snyder picture, which stars Ben Affleck as Gotham City's savior Batman and Henry Cavill as The Man of Steel, premiered in New York and Mexico City some 48 hours ago.
Eager fans who caught the film have been blowing up Twitter with rave reviews. Fear not, friends: the tweets we're about to share don't reveal any spoilers.
@ThatsMrTomNolan said, "So lucky to have been at the #BVSPremiere last night and I still can't believe how amazing it was. Not good. Not great. Amazing. #BvS"
@Dragonsfoe was similarly in awe, tweeting, "I haven't felt this giddy after watching a movie since The Avengers. Goosebumps. Everywhere. Need to talk about it ASAP. #BVSPremiere"
@comisionerleon said, "#BVSPremiere standing ovation after a gut wrenching emotional cliffhanger. best superhero action ever. best SH film in at least 5 years"
@Pat_JG saw the film and was ready for another dose, tweeting, "Overall, I left #BatmanvSuperman looking forward to seeing it again."
Finally, @TerrancePryor expressed the outpouring of emotion the film triggered. He said, "#BatmanvSuperman made me cry real tears. That is all.#BVSPremiere"
Fans everywhere will be able to tweet their own reactions when the film launches into theaters Friday, March 25, 2016. ~Matthew Pariselli