Game of Thrones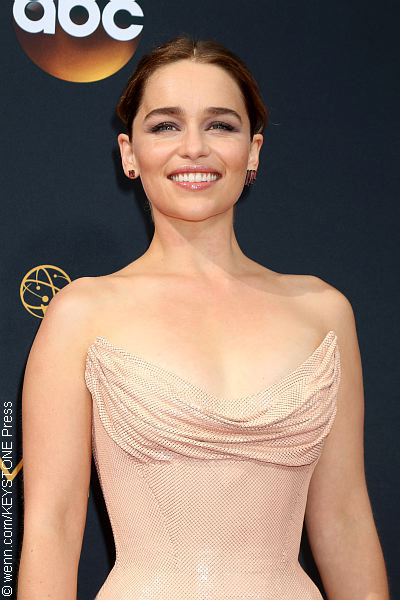 star Emilia Clarke, who appears on the hit series as Daenerys Targaryen, says she doesn't want to talk about her nude scenes on the show any longer.
In a Huffington Post blog, Emilia wrote: "Do I get asked questions at press junkets by men and women alike, specifically because they will get headline grabbing responses coming from a young woman? Yes. If you've watched Game of Thrones then, spoiler, you will have seen me in the nude. There are plenty of ways in which people want me to respond to questions about this fact. And plenty of reasons why I do not feel the need to justify myself."
For her role on the show the actress has had to appear nude many times. In fact, violence and nudity has become a staple on the series.
But despite her frustrations with headline-driven interviewers in a sexist industry, Emilia recognizes and is thankful for the chance her job gives her to speak out about equality among the sexes: "As my best friend would put it, I am a girl-boss, and I am in an industry where if I speak out against inequality I have a platform, and might be lucky enough to have a chance of being heard."
The blog was posted to coincide with International Women's Day. ~Alexa Caruso