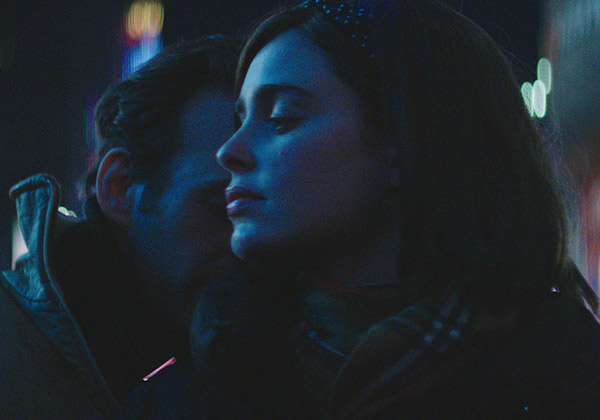 Canadian director Maxime Giroux won the Borsos Competition for Best Canadian Feature for her film Felix and Meira at the 2014 Whistler Film Festival on Dec. 7. The film is set in Montreal, where a lonely man falls in love with a married, Jewish woman. The award includes a total of $30,000 cash prize, which includes $15,000 for post-production. Giroux also took home a best director honor.
The jury's decision was unanimous, but was not made lightly. "It was a very eclectic and diverse group of films this year, which made for a deep and interesting deliberation," the Borsos Jury said in the release.
Tribute.ca presented the World Documentary Award to The Backward Class, directed by Madeleine Grant. The documentary follows the lives of the first private school graduates who come from low-caste families in India and the immense pressures that follows them if they don't succeed.
The awards were announced at a brunch Sunday morning following five days of screening the best of 2014 Canadian filmmaking. The audience award will be announced at the festival wrap-up on Dec. 9. ~Kelly Townsend
Here is the full list of winners:
Felix and Meira
Borsos Award for Best Canadian Feature and Best Screenplay
Maxime Giroux
Best Borsos Director
Hadas Yaron
Best Performance in a Borsos Film
The Backward Class
World Documentary Award
Snowman
Best Mountain Culture Film
Running Season
Canadian ShortWork Award
The Tide Keeper
International ShortWork Award
Godhead
Student ShortWork Awarded
Vehicular Romanticide
MPPIA Short Film Award
Madeleine Grant and Anne Fontaine
AWFJ EDA Best Female Directed Film