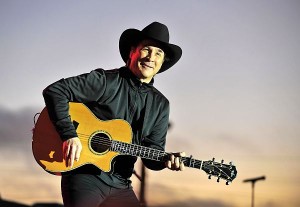 As you walk down the winding path, it's hard not to marvel at the large classic Victorian-style home up ahead, boasting ivory paneling, large bay windows, and a quaint porch wrapping around the front. Across the bright green lawn in an area enclosed by a short white picket fence, several horses are practicing graceful strides and short jumps with their riders, who are all dressed in standard equestrian attire. Farther off in the distance, vast fields stretch for miles with mountain ranges standing tall behind them, one of the many picturesque qualities here in the Okanagan Valley in British Columbia.
The beautiful surrounding is the backdrop for Michael Damian's (from Y&R fame) upcoming film, Flicka 3, and Tribute recently had the opportunity to visit the set to meet with the cast and crew of the film in B.C. It's still very early in the morning but filming is already well under way.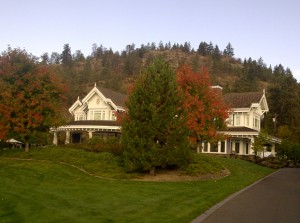 In the third installment, Flicka, the wild mustang moves from a quiet countryside ranch to a stable in town with ranch foreman Toby (Clint Black). While there he meets Kelly (Kacey Rohl), a young equestrian who has given up riding after the unexpected death of her father. As she and Flicka grow closer, Kelly rediscovers her love for riding and learns that from every great struggle comes even greater strength.
The story picks up loosely where the second one left off, particularly with country music star Clint Black's character Toby. We first met Toby in Flicka 2 as the trusted confidante of a rancher struggling to raise his city-bred daughter. This time, Toby will be playing a major part in the storyline, making this Black's first run at a lead role. But it couldn't be a better fit for him. "I feel like I've been around long enough, like Toby, to have seen some things and know what to sweat and what not to sweat," Black said in between takes. "I am a cowboy at heart," he adds, tipping his cowboy hat with a coy smile.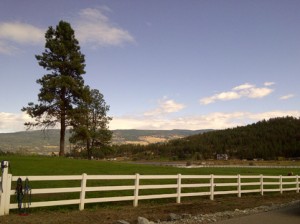 Black's final scene for the day was riding along a ridge as the sun began to set. While the crew worked to set up the shot, Black took a minute to share with us what he hopes audiences will take away from Flicka 3. "It's a good thing for families to watch, for kids to see, that we can be in trouble, things can seem hopeless. And if you look around for it, there's maybe someone reaching a hand out, or a hoof, to help you through it." Flicka 3 also stars Black's wife, Lisa Hartman Black, as Kelly's mother and features their 10-year-old daughter, Lily, in a minor role.
The film will be released on DVD later next year. Stay tuned for the full feature coming soon!
~Soriyya Bawa