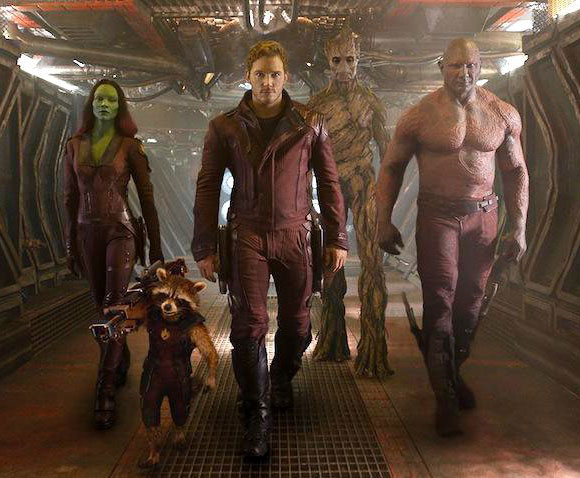 The title for the sequel to the superhero flick Guardians of the Galaxy has been confirmed.
Director James Gunn tweeted on Monday that the official sequel title to Guardians will be called Guardians of the Galaxy Vol. 2, although it was previously rumored to be named Guardians 3000.  So far, although there is no official word on what the plot will be about, Gunn says it will be "a more emotional movie."
Chris Pratt, who portrays Peter Quill in the Marvel adventure film, admitted that the script for the anticipated sequel has made him cry, as it will focus on fathers, according to Gunn.
"I think it's both a bigger and a smaller movie cause we focus more intensely on some of the characters," the director revealed.
Guardians of the Galaxy Vol. 2 will start shooting in February 2016 and releases to theaters on May 5, 2017. ~Maria-Josee Martinez