Harvey Weinstein slapped twice in face by unknown assailant
By Alexandra Heilbron on January 11, 2018 | 11 Comments
Harvey Weinstein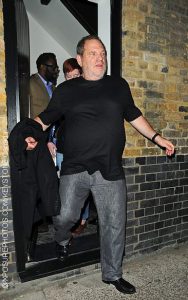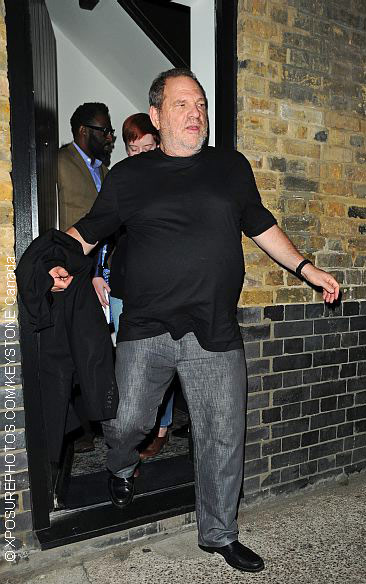 was dining out with a male friend in Scottsdale, Arizona at Elements restaurant when a stranger approached him as he was leaving and slapped him twice in the face.
TMZ broke the news with a video of the incident (watch above). The man, named Steve, spoke to TMZ, saying Weinstein was "belligerent" to him when he arrived for dinner. The restaurant manager denied this, saying Weinstein was "sweet."
An audio recording made of Steve's pre-dinner chat with Weinstein, everything sounds very cordial. Steve tells Weinstein how much he loves his work. Weinstein quietly replies, "Those days are over… thank you." He then asks Steve what he does and Steve tells Weinstein he's a personal trainer. Weinstein replies, "Good for you!" Steven then praises Weinstein several more times before saying, "You guys enjoy your dinner," to which Weinstein says, "Pleasure Steve, that's very nice of you." Listen to the tape below.
After dinner, as Weinstein and his friend were leaving the restaurant at about 9 p.m., Steve, who told TMZ he'd had "quite a bit to drink," got up, handed his friend his cell phone and asked him to video what was about to happen. He walked up to Weinstein, who looked taken aback, slapped him twice in the face and called the former movie mogul a "piece of sh**," telling him to get his "f**king ass out of here."
Weinstein, who is staying at the Sanctuary Camelback Mountain Resort in Scottsdale, did not want to call police. Looking somewhat confused by the interaction, he quietly left.
A rep for the resort told The Hollywood Reporter: "Our guests' privacy is paramount at Sanctuary on Camelback Mountain Resort & Spa. Therefore, we are unable to provide a comment." ~Alexandra Heilbron
[poll id="1335″]
---
---
---
---
Similar Articles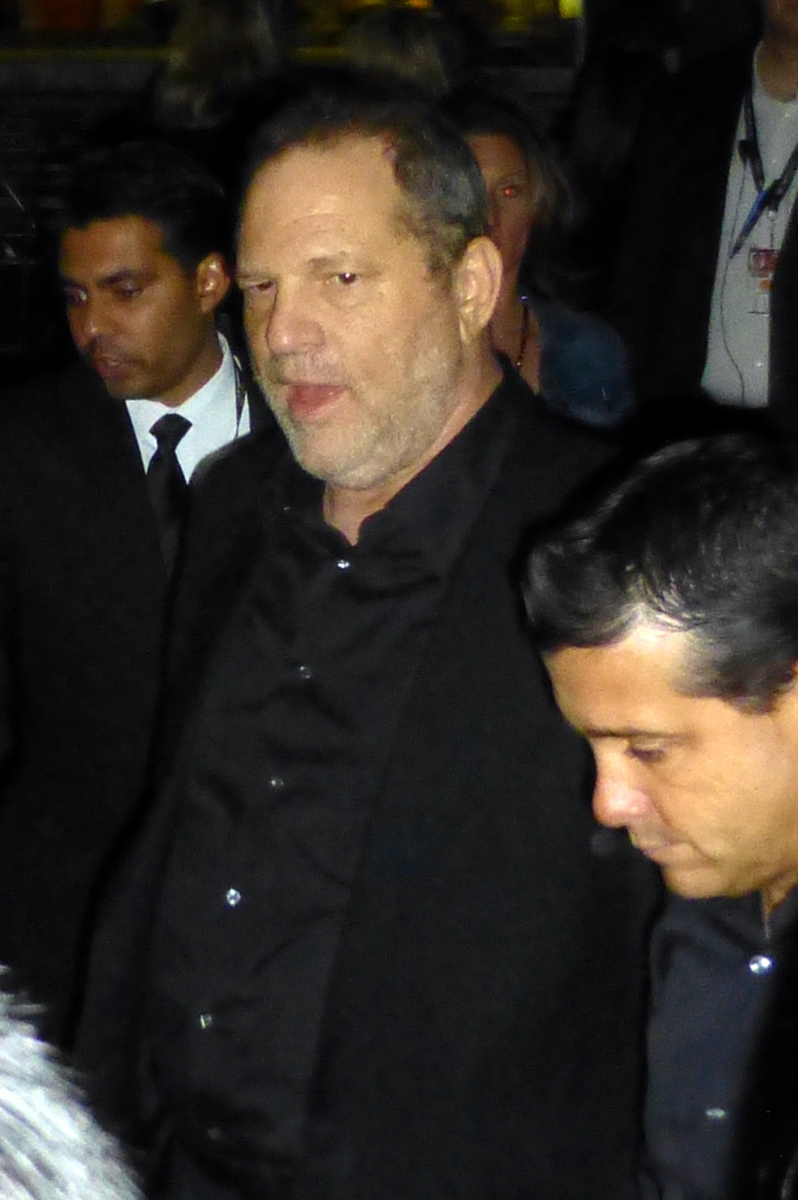 July 21, 2021 | 4 Comments
Convicted sex offender and former movie mogul Harvey Weinstein has been flown to Los Angeles to face 11 additional charges including sexual battery and more.
---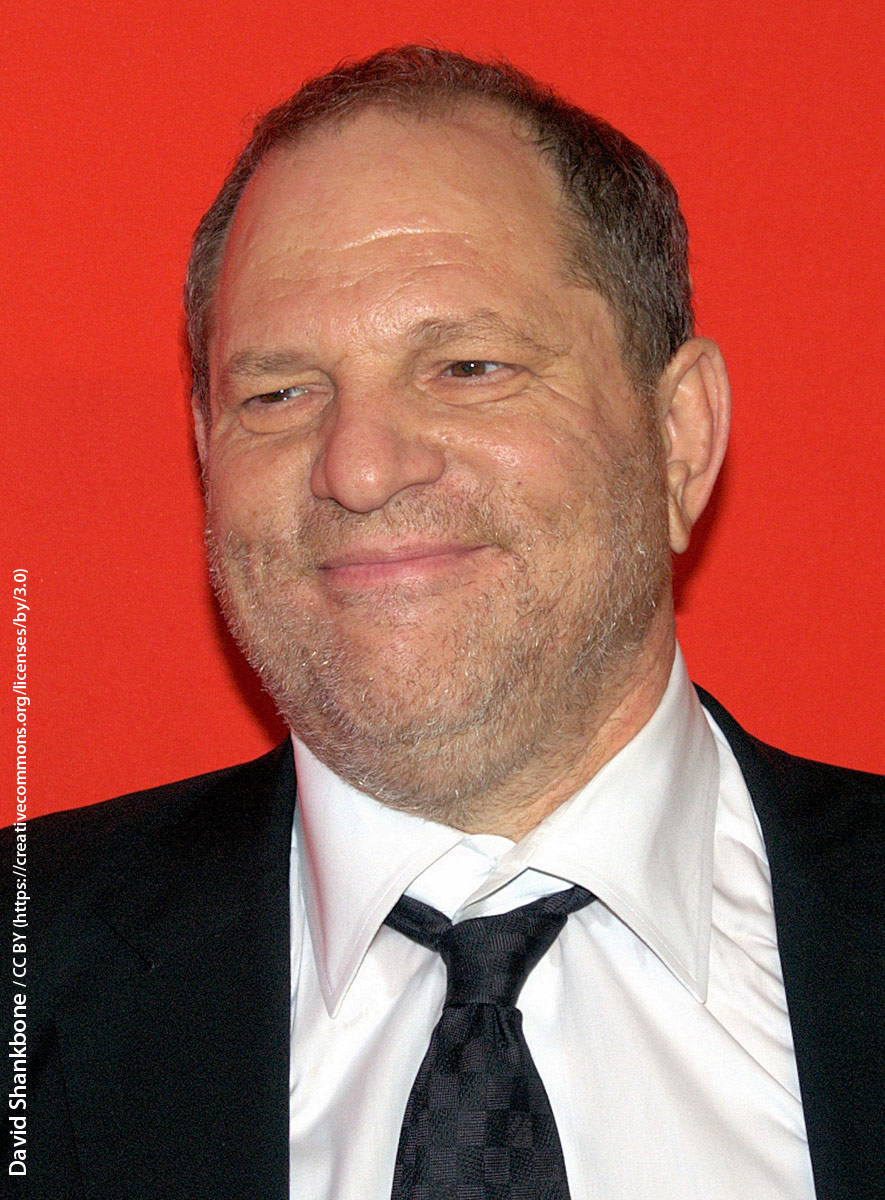 October 14, 2020 | 6 Comments
Disgraced movie mogul Harvey Weinstein is asking a New York court to grant him bail while he waits to see if an appeal on his rape conviction is granted.
---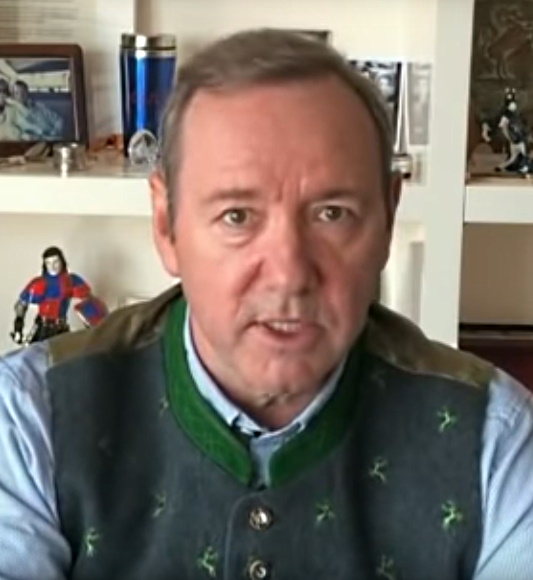 May 6, 2020 | 18 Comments
Kevin Spacey speaks out for the first time since the sexual assault allegations against him & says he relates to those who have lost their jobs due to COVID-19.
---