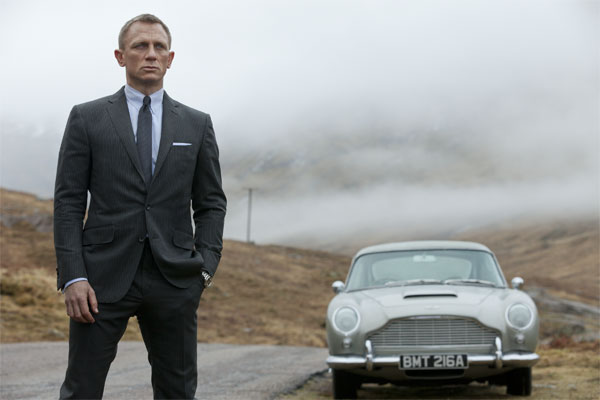 It looks like filming for the new James Bond film Spectre is off to a rocky start. According to The Hollywood Reporter, five Ranger Rover Sport models that were set to be used while filming in The Alps were stolen during a raid in Germany. There are no details as to how the car thieves made off with the goods, but German business paper WirtschaftsWoche, which first broke the story, is estimating the total value of the cars at $1 million.
Principal photography for Spectre began on Monday, after a high-profile announcement of the cast and crew last Thursday. Daniel Craig is returning as 007 and new cast members include Academy Award-winner Christoph Waltz; Guardians of Galaxy's Dave Bautista and Monica Belluci.
The good news? That gorgeous Aston Martin director Sam Mendes premiered during the announcement is still safe and sound. We can all sleepy soundly knowing James Bond still has his iconic ride.
Spectre is scheduled to arrive in theaters November 6, 2015.