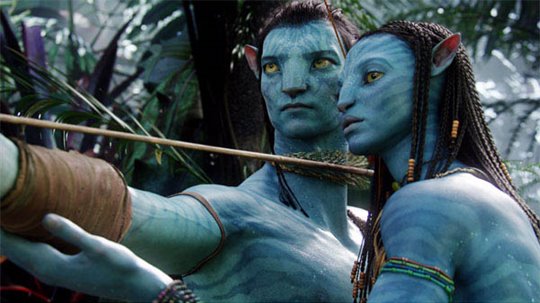 In an interview with Vanity Fair, director James Cameron detailed what could cause the fourth and fifth installments of the Avatar franchise to get axed.
Cameron cited the necessary big budgets of the films as the main reason that the franchise would get cut short. With Cameron at the forefront of using and sometimes even creating new film-making technology, it's not a surprise he'll need a lot of money to do it — he's already talked about releasing Avatar 2 as the first 3D film that won't require the usual 3D glasses.
Of course 20th Century Fox is investing serious dollars in Cameron's vision and narrative, but if Avatar 2 and 3 don't bank big bucks at the box office, there's a good chance the remaining films won't be looked on as a worthy investment.
"Let's face it, if Avatar 2 and 3 don't make enough money, there's not going to be a 4 and 5. They're fully encapsulated stories in and of themselves," says Cameron.
"It builds across the five films to a greater kind of meta narrative, but they're fully formed films in their own right, unlike, say, The Lord of the Rings trilogy, where you really just had to sort of go, 'Oh, sh**, all right, well I guess I better come back next year.' Even though that all worked and everybody did."
However, if history repeats itself and Cameron manages to enthrall audiences like he did with the first film, which grossed $2.8 billion worldwide, then he has nothing to worry about.
Cameron's shooting schedule is also set up in a way that Avatar 2 and 3 are being shot consecutively, which gives him and the studio time to gauge each film's reception with moviegoers, before jumping into the fourth and fifth films.
You can see the current release schedule for the films below. ~Alexa Caruso
* Avatar 2 release date: December 18, 2020
* Avatar 3 release date: December 17, 2021
* Avatar 4 release date: December 20, 2024
* Avatar 5 release date: December 19, 2025