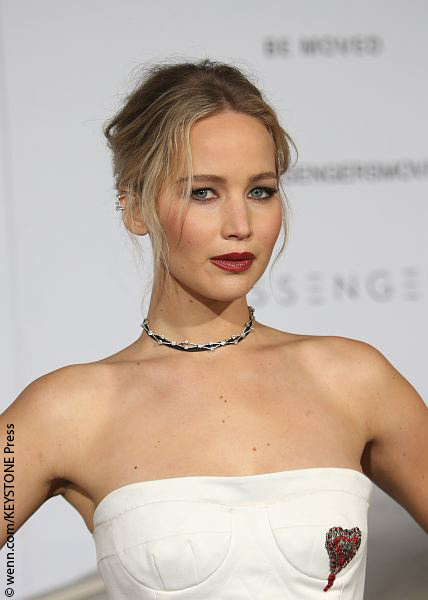 Jennifer Lawrence says she will no longer take selfies with fans. During an interview with Australia's Daily Telegraph, she said it makes her uncomfortable when strangers think they know her because they've seen her in a movie.
""I have just started becoming really rude and drawn into myself. I think that people [strangers] think that we already are friends because I am famous and they feel like they already know me – but I don't know them," she explained. "I have to protect my bubble, like, 'I have a weird job – don't let this be a reality," she added.
In case you feel slighted — don't be — she won't even take selfies with her Passengers co-star, Chris Pratt. Here are some examples of hilarious selfies he took with her (below).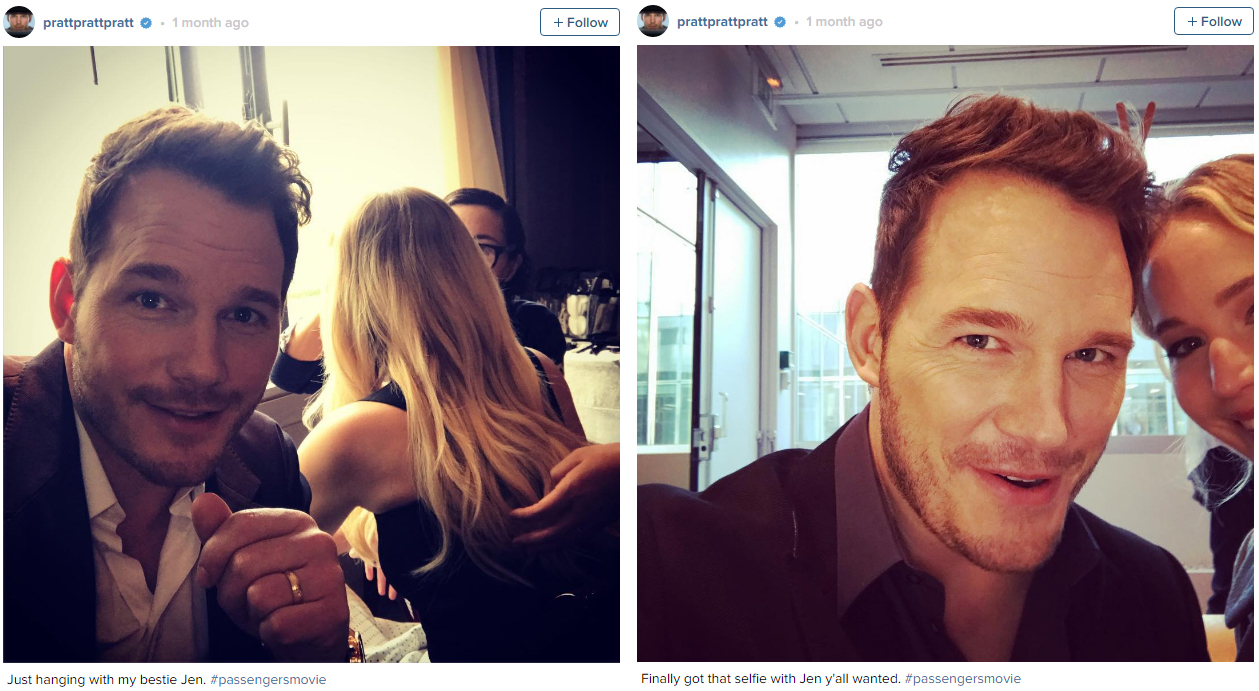 He was just kidding — even cutting her out of this photo (at left below) with Spanish YouTubers El Rubius and Mangels (who later posted photos of Jen with them on their social media). Below on the right hand side, at first glance, he seems to finally provide a photo of Jen, with the caption "As promised. My best buddy #jenniferlawrence Sorry for messing with you guys before."