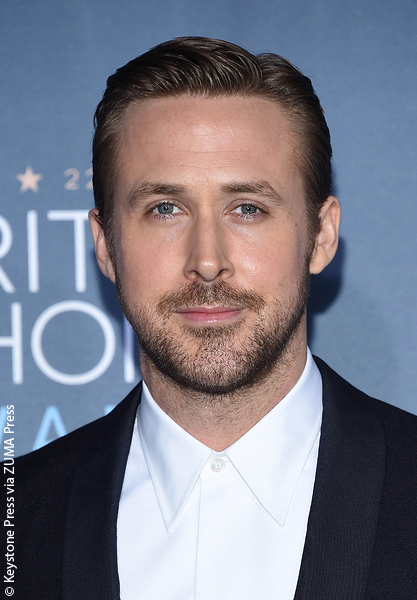 Ryan Gosling is going from dancing on the streets of Los Angeles to making a giant leap for mankind on the moon.
According to The Hollywood Reporter, the actor is now set to re-team with his La La Land director Damien Chazelle for an upcoming Neil Armstrong biopic.
Titled First Man, the biopic will be an adaptation of James Hansen's biography First Man: A Life of Neil A. Armstrong and will explore NASA's mission to land on the moon, centering on Armstrong's years as a space dweller between 1961 and 1969.
The film's script will be penned by Oscar-winning Spotlight scribe Josh Singer.
The actor/director duo are wisely using the momentum they've gained from their critical darling La La Land, which has continued to earn a bevy of awards recognition, including seven Golden Globe nominations and a SAG Award nomination for Ryan.
First Man will reportedly start shooting sometime in 2017. ~Shelby Morton
Do you think Ryan is the right choice to play Armstrong? Make your suggestions below!