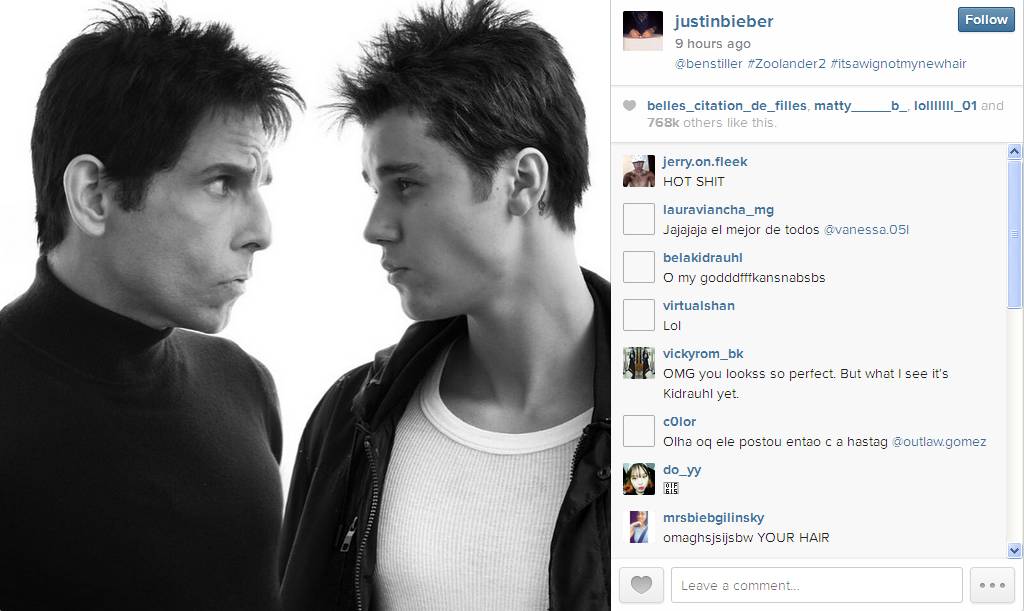 Justin Bieber is the latest recruit for the Derek Zoolander Center for kids that can't read good and wanna learn to do other stuff good too.  It's crucial he learn there's more to life than being really, really, really, good looking.
The high fashion comedy starring Ben Stiller and Owen Wilson is back for another runway romp a mere 14 years after the release of the original. Zoolander 2 is set to hit theaters in February 12, 2016 and the list of rumored cameos (Kanye West, Kim Kardashian) is enticing to say the least.
Both Stiller and Biebs used their Instagram accounts to confirm the announcement. They posted a black and white picture of Stiller's Zoolander character face-to-face with Bieber in a Blue Steel stare down.
Justin also made sure to leave the hashtag #itsawignotmynewhair to ensure his fans wouldn't lose their prepubescent minds.
The role Bieber will play is unknown and probably not that important. I'm sure fans will be satisfied just watching the 21-year-old strut his stuff on the big screen. ~ Andree Rhooms