Kanye West admits election defeat, announces 2024 bid
By Marriska Fernandes on November 4, 2020 | 15 Comments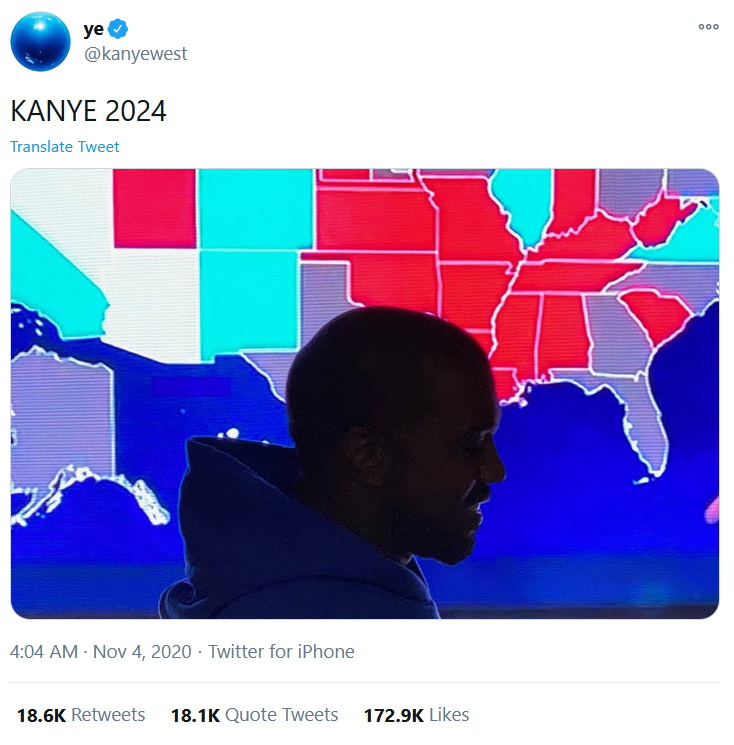 Looks like Kayne West has admitted defeat at the current run for presidency, but is already setting his sights on a 2024 presidential bid.
The rapper's name was on the ballot for 12 states, although he earned less than 60,000 votes. Early Wednesday morning, he tweeted a picture of himself in front of the electoral map, with the caption "Welp Kanye 2024." He later deleted this tweet and reposted the photo with the tweet "Kanye 2024." News outlets have interpreted his "welp" as an admission of defeat.
On Election Day (November 3, 2020), Kanye documented his voting process by posting a series of tweets. One of his tweets included: "God is so good. Today I am voting for the first time in my life for the President of the United States, and it's for someone I truly trust … me."
Fans believe that Kanye's wife, Kim Kardashian, voted for Joe Biden after she liked several tweets supporting the Democratic nominee, although she refused to confirm that publicly.
Kanye appeared on the ballot in only 12 states because he missed the filing deadline for the other states. Some states even legally barred him from appearing. Kanye then proceeded to encourage voters to write his name on to their ballot papers.
As of Wednesday morning, Kanye earned 58,647 votes, as reported by The Associated Press. Now he's hopeful for a presidency run in 2024.
What do you think? Would you like to see Kanye run for President of the United States — again? ~Marriska Fernandes
---
---
---
---
Similar Articles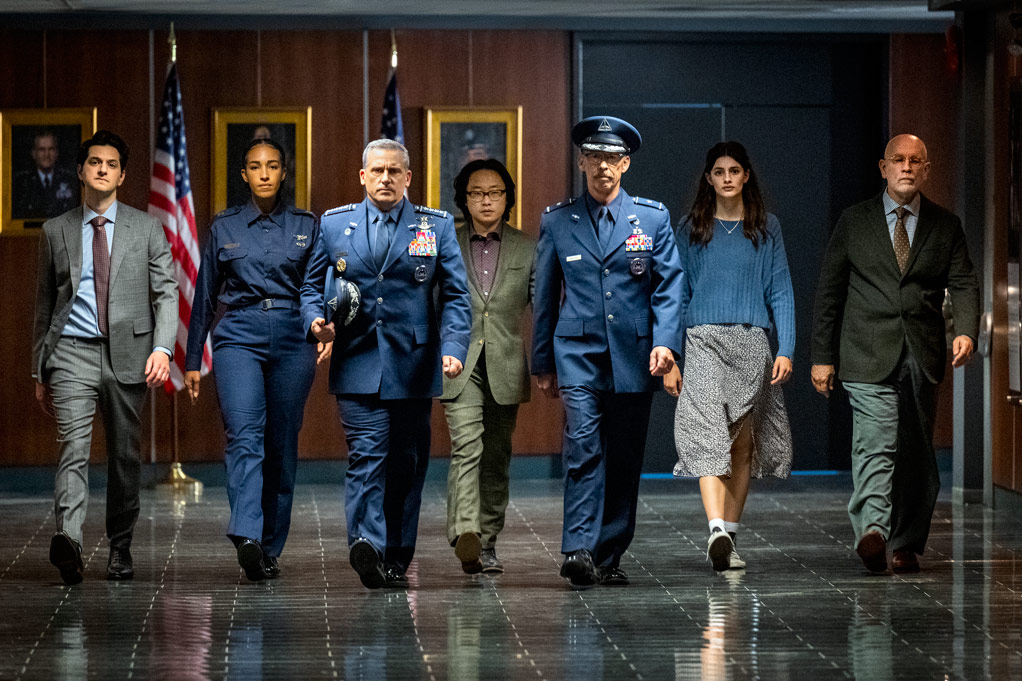 February 14, 2022 | Leave a Comment
Find out what to watch at home this week, including S4 of The Marvelous Mrs. Maisel, LOL: Last One Laughing Canada, jeen-yuhs: A Kanye Trilogy Act 1 & Big Nate!
---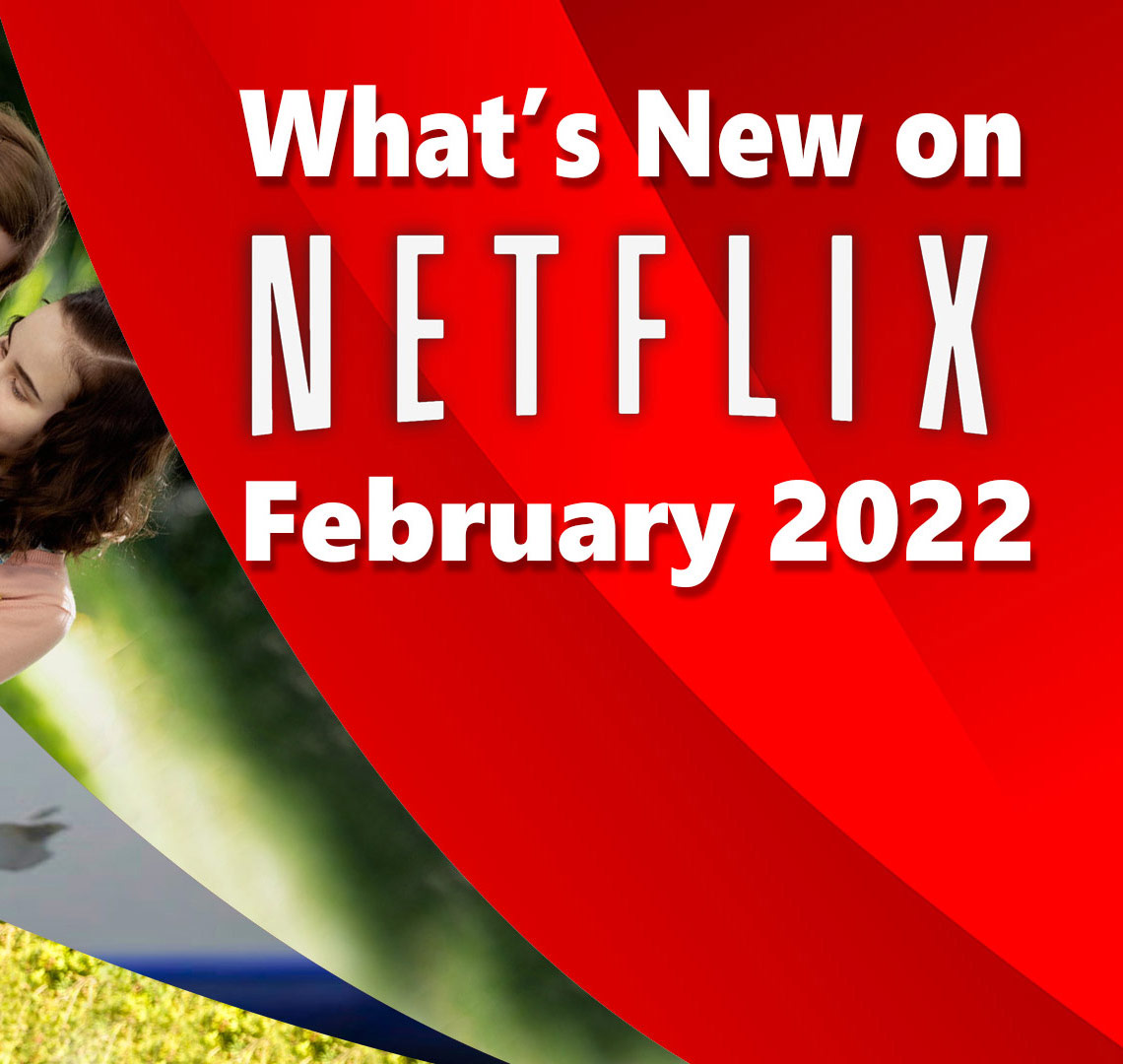 January 24, 2022 | 1 Comment
Check out what's new on Netflix this February – new original movies such as My Best Friend Anne Frank, new seasons of your favorite shows and what's leaving!
---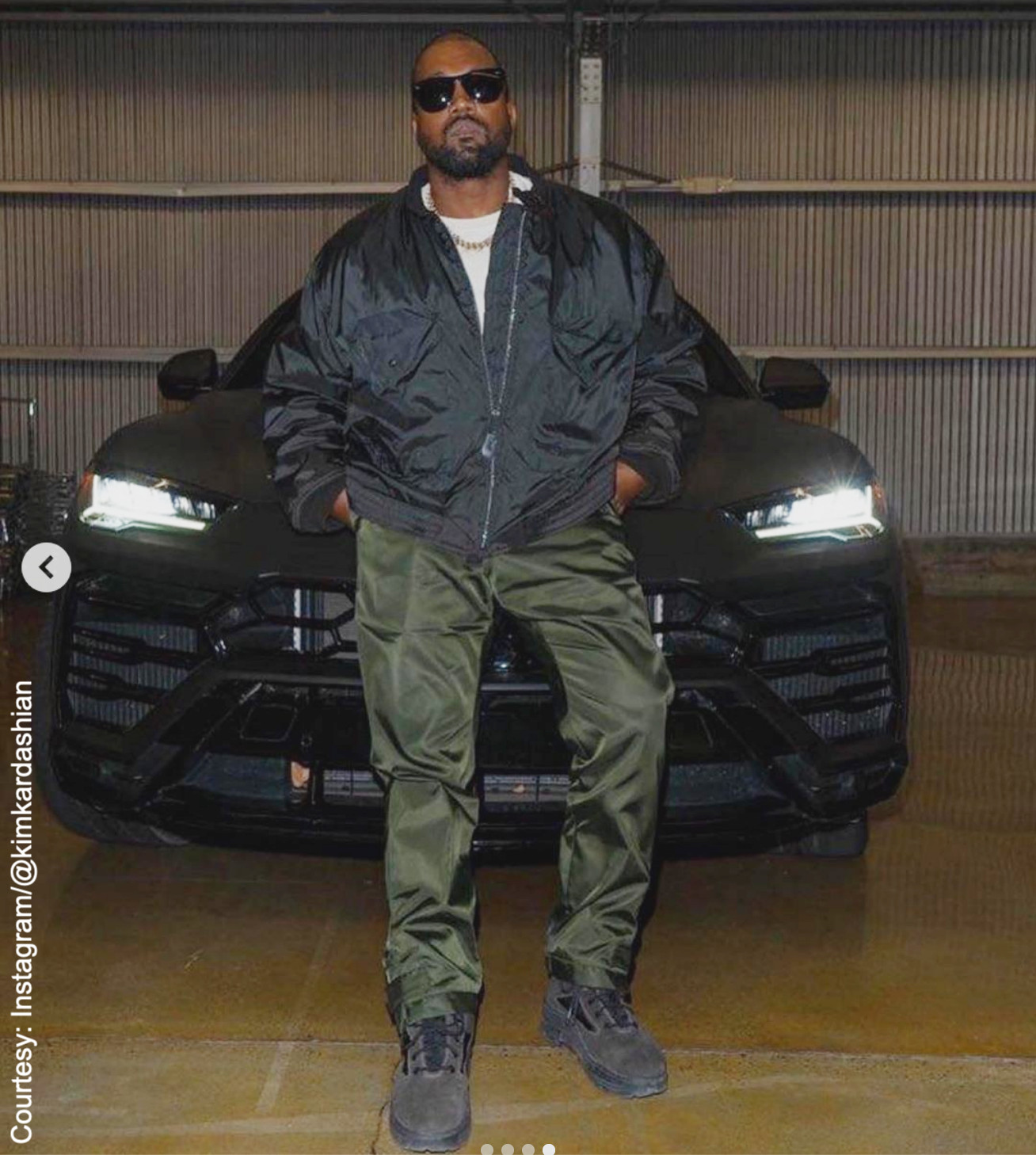 July 20, 2020 | 2 Comments
Kanye West kicked off his presidential campaign with a rally in South Carolina. The rapper spoke on topics such as abortion and criticized Harriet Tubman.
---