Leslie Jones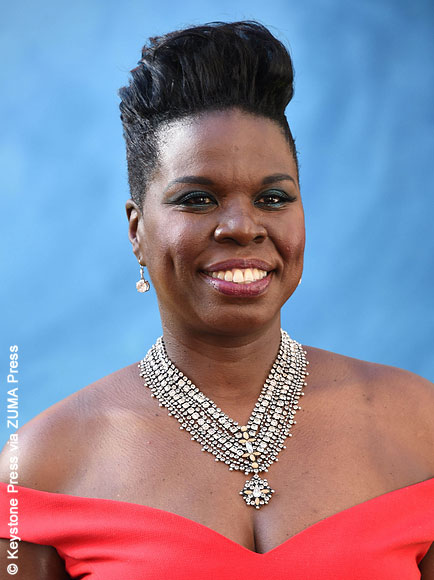 is finally getting good news on Twitter.
The Ghostbusters star hasn't had a lot of luck on Twitter lately, but all of that changed when NBC executive producer Jim Bell saw that she was live tweeting the Olympic Games in Rio and officially invited her to go.
So far the U.S. has earned 12 medals in total, in swimming, archery, fencing and shooting.
Leslie, who has been a regular member of the late night comedy sketch show Saturday Night Live since October 2014, can also be heard in the upcoming animated movie Sing, which will be screening at the Toronto International Film Festival as a Special Presentation. It also features the voices of  Matthew McConaughey, Reese Witherspoon, Seth MacFarlane, Scarlett Johansson, John C. Reilly and Taron Egerton. 
Another of her movies releasing this year is Masterminds, which is based on the true story of the Loomis Fargo Robbery. She plays a detective in the film, which also stars Zach Galifianakis, Owen Wilson, Kristen Wiig, Jason Sudeikis and Kate McKinnon.
Take a look at just a few of Leslie's tweets.
IS YALL READY FOR THEM OLYMPICS MANE!!! #GoTeamUSA pic.twitter.com/7UhxzNY5Ep

— Leslie Jones (@Lesdoggg) August 5, 2016
Yep we got us a medal Ginny Thrasher shooting that rifle! pic.twitter.com/0CzPxk1TS2 — Leslie Jones (@Lesdoggg) August 6, 2016
WE ARE THE BEST!! GO CONNER!! USA USA pic.twitter.com/PT9nq8haRa

— Leslie Jones (@Lesdoggg) August 6, 2016
Jim Bell saw these tweets and responded.
@shoemakermike OK @Lesdoggg you're officially invited to Rio. Want to come?

— Jim Bell (@jfb) August 7, 2016
Leslie appears to be considering the offer. She tweeted early today.
So the question is….should I go? Hmmm

— Leslie Jones (@Lesdoggg) August 8, 2016
Do you think Leslie should go to the Olympics? Tell us in the comments below. ~ Yanis Khamsi