Live-action Aladdin + animated Aladdin re-release: DVD review
By Alexandra Heilbron on September 11, 2019 | Leave a Comment
Both the new live-action Aladdin and the 1992 animated Aladdin were released yesterday on Blu-ray and DVD.
I watched both versions back-to-back to get a sense of the difference between the two. I hadn't seen the animated one for years, but remembered the flying carpet scene set to the tune of "A Whole New World" being my favorite scene. That was still my favorite in the animated version, but in the live-action, the introduction to the character Aladdin, played by Mena Massoud, captured me right off the bat.
Mena offers up an Aladdin who has a little more toughness from having survived for years on the streets — following his parents' deaths. He also dances, sings and does an incredible amount of parkour and gymnastics as he navigates the village in order to keep from being captured whenever he steals a bite to eat.
In the live-action Aladdin, Jasmine's father is also more realistic, while Jasmine, played by Naomi Scott, is a little more aloof — she's tired of being presented to possible suitors. Jasmine and Aladdin meet earlier than in the animated version, before we know who she is and see her in the palace. There's also a bit with a bracelet that gives Aladdin a reason to sneak into the palace to meet with her again, and this is before he meets the Genie.
Billy Magnussen is hilarious as the airhead Prince Anders, who says of Jasmine's tiger, Rajah: "I know what this is! A cat. With stripes." And then tries to pet him. Although it looks like that's the end of Prince Anders, he actually survives the attack, but his subsequent scenes, some of which you'll see in the bonus features, were cut.
Will Smith offers up a more realistic and less chaotic Genie, who develops a friendship with Aladdin and displays real emotion. I enjoyed his performance, which had more depth than could be shown by the Genie in the animated film.
Naomi Scott and Mena Massoud were perfectly cast as Jasmine and Aladdin. Her singing and his dancing were absolutely fantastic, and they make a well-matched, attractive couple. Click here for our full review of the theatrical release.
Aladdin Bonus Features
Aladdin's Video Journal: A Fantastic Point of View – Mena Massoud was given a phone to document his experience playing Aladdin. We see that he had a lot of fun filming the dance routines with Will Smith, who keeps things light while shooting the song "Friend Like Me." We also see Mena filming on a carpet in a studio with Naomi Scott for the song "A Whole New World," and joking with Billy Magnussen as he arrives in a fancy carriage as Prince Anders. We then see them shooting the underwater sequence at Pinewood Studios in England and go on a trip to Jordan for the desert scenes. Click here to watch our interview with Mena Massoud.
Deleted Song: Desert Moon – Aladdin and Jasmine sing this duet as he's in the village and she's in the palace. The song is one they both remember from their childhoods.
Guy Ritchie: A Cinematic Genie – Director Guy Ritchie talks about how he was motivated to do this film because he's a family man with three young children. We take a look at his directing style.
Deleted Scenes: Falling Petals into OJ, Jafar's Magic Orrery, Anders' Gift, Wrong Wishes, Silly Old Fool and Post Yam Jam Debrief.
Music Videos – "Speechless" performed by Naomi Scott; "A Whole New World" performed by Zayn and Zhavia Ward and "A Whole New World" ("Un mundo ideal") performed by Zayn and Becky G.
Bloopers 
Disney's Aladdin: Signature Collection Bonus Extras
Alternate Endings – We learn that the peddler at the beginning was in fact the Genie, as we see in two alternate endings with rough sketches. In the first, original lyricist Howard Ashman sings "Arabian Nights" with composer Alan Menken doing backup vocals; while the second ending has Bruce Adler, who provided the singing voice of the peddler, singing "Arabian Nights."
Aladdin on Aladdin – Scott Weinger's personal journey as the voice of Aladdin.
Genie 101 – This featurette is dedicated to Robin Williams, whose comic genius gave the Genie a voice and inspired his many transformations into other characters.
The Genie Outtakes – More comedy gold from Robin Williams.
Aladdin: Creating Broadway Magic – This five chapter featurette hosted by Darren Criss has President of Disney Theatrical Thomas Schumacher talking to various people involved in the lengthy process of getting Aladdin on Broadway. We learn that original lyricist Howard Ashman died while the animated movie was in the early stages of development, at which point Tim Rice was brought on. Schumacher talks to the three original stars of the stage show and the choreographer. We see all the many changes Aladdin went through, especially after it ended up in Toronto prior to heading to Broadway's New Amsterdam Theatre in 2014. It was interesting to see that they added the song "Proud of Your Boy," originally written by Howard Ashman. Sung by Aladdin about his parents, it's a showstopper that didn't make it into the animated movie.
Ron & John: You Ain't Never Had a Friend Like Me – Directors Ron Clements and John Musker chat on the Walt Disney Studio lot about their friendship and their beginnings with Disney Pictures. They discuss working together on The Little Mermaid, and reveal they had to turn down Beauty and the Beast because of time constraints, but it turned out for the best because it freed them up for Aladdin.
Let's Not Be Too Hasty – Join the cast in the recording booth.
Audio Commentaries – John Musker, Ron Clements and co-producer Amy Pell are grouped for an audio commentary, and there's also one with animators Andreas Deja, Will Finn, Eric Goldberg and Glen Keane.
There are also two ways to watch the movie – Sing-along mode or original theatrical version.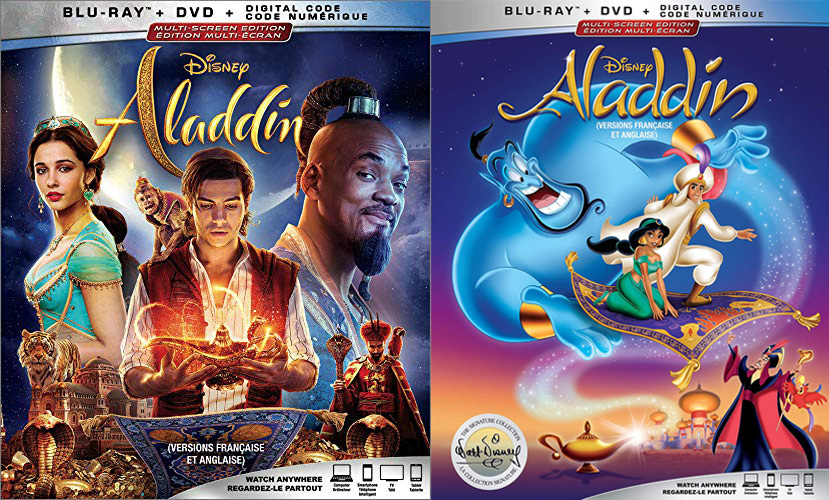 ---
---
---
Similar Articles

January 1, 2020 | 3 Comments
We take a look at the top 10 biggest box office hits of 2019, and you may be surprised by a couple of the entries that didn't originate from the House of Mouse!
---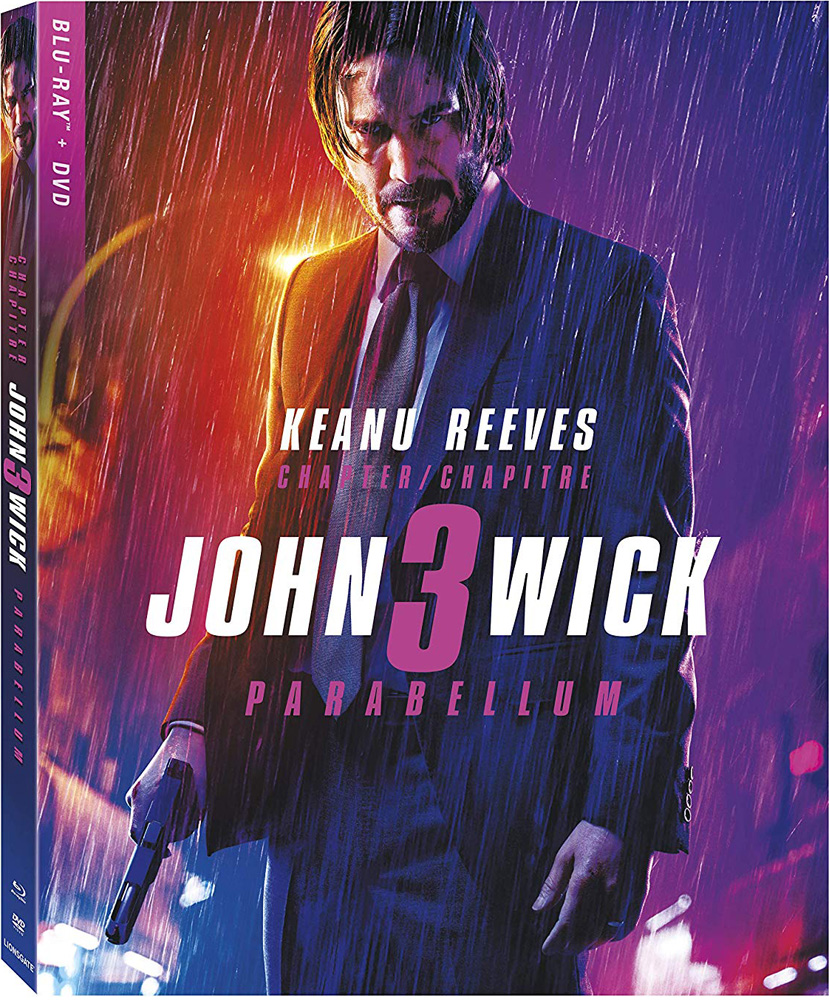 September 10, 2019 | 1 Comment
The new live-action Aladdin and the 1992 animated version release on Blu-ray and DVD today, along with John Wick: Chapter 3 – Parabellum and The Dead Don't Die.
---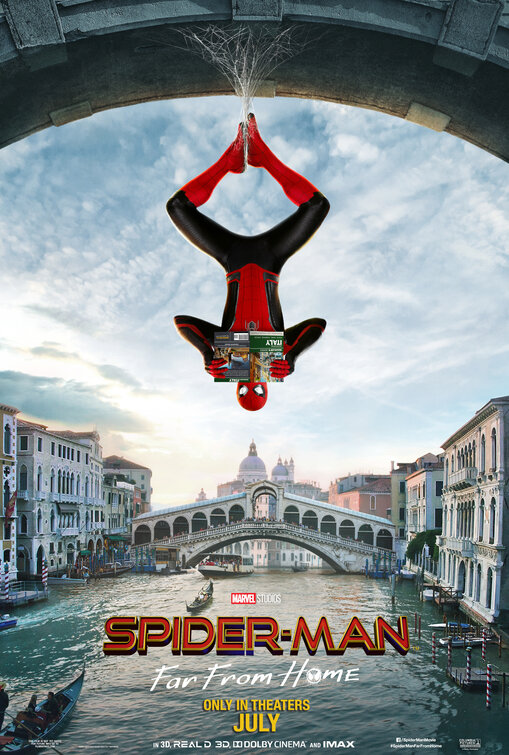 July 7, 2019 | Leave a Comment
Marvel not only celebrated Independence Day weekend with their final Phase 3 film, Spider-Man: Far From Home, earning the top spot at the box office.
---