Murderous cult leader Charles Manson dead at 83
By Tribute on November 20, 2017 | 6 Comments
Forty-six years after being sentenced to death, cult leader and murderer Charles Manson is dead.
Manson was convicted of seven counts of first-degree murder in April 1971 for the deaths of seven people, including eight-months pregnant actress Sharon Tate — wife of director Roman Polanski, as well as the deaths of Leno LaBianca and Rosemary LaBianca, which occurred over two days in August 1969.
While Manson wasn't present for the killings, they were committed under his direction by a number of his followers, known as the Manson family. He was sentenced to death and later received two additional first-degree murder convictions in separate cases.
When the state of California temporarily removed the death penalty, his sentence was commuted to life in prison, before life-without-parole sentences were introduced. Manson was subsequently denied parole 12 times and was ineligible to apply again until 2027. Manson spent nearly 50 years in prison, most of which were served in protective custody.
Manson built a following of mostly women, using charm and manipulation to convince them he was something akin to the reincarnation of Christ. The Tate-LaBianca murders occurred as part of what Manson called "Helter Skelter" — a reference to the Beatles song — which he allegedly believed was an impending rebellion of people of color against white people in America. The Tate-LaBianca murders were Manson's attempt at triggering this uprising.
Manson, who was 83, died of natural causes after being transported to hospital Wednesday. He had also been hospitalized in January of this year. According to the California Department of Corrections and Rehabilitation, Manson died yesterday at 8:13 p.m. ~Hayley Michaud
---
---
---
---
Similar Articles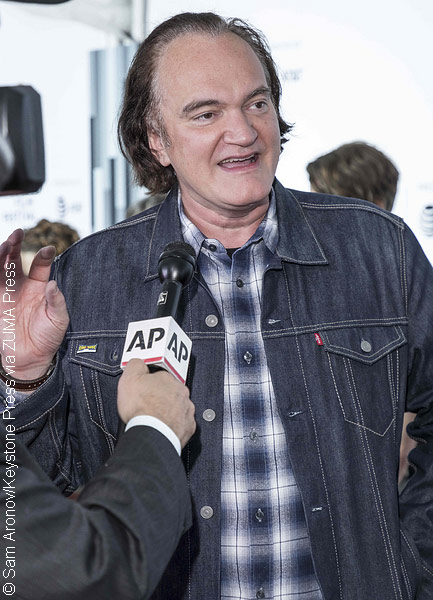 November 20, 2017 | 8 Comments
Quentin Tarantino's next film isn't a Charles Manson biopic, although it will be set during the time the cult leader committed heinous acts of murder.
---
---