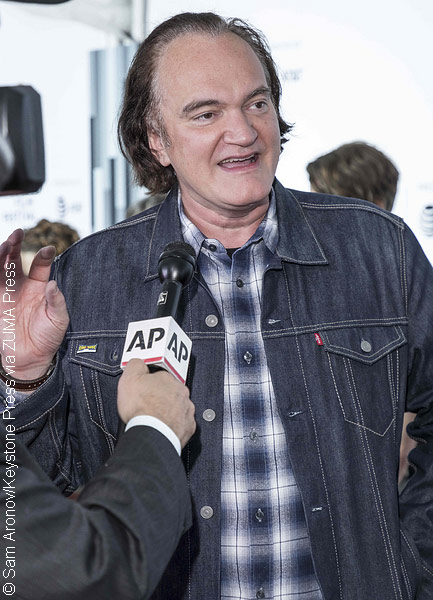 There has been a lot going on since it was reported that Quentin Tarantino's new movie will be a real-life story about the devastating events surrounding the horrific Manson family murders.
Originally it was announced that the much-talked about project would follow the events that led up to the death of actress Sharon Tate and her friends, who were at Tate's house when they were all murdered.
According to sources who have seen the script, the timeline of the events remains the same, taking place in 1969. But the story doesn't focus on Charles Manson and his family's crimes. The protagonist is a television actor looking for a chance to break into Hollywood films, along with his assistant and understudy. Manson's murders only serve as a backdrop.
For the lead role, Tarantino is rumored to be considering Brad Pitt, Samuel L. Jackson, Tom Cruise and Leonardo DiCaprio.
Tarantino, who worked closely with Harvey Weinstein in producing his films, has landed a new deal with Sony Pictures for worldwide distribution.
Shooting begins June 2018 in Los Angeles. The release date is not yet clear, but it is scheduled for sometime in 2019. ~Tanya Ielyseieva