Neighbors 2: Sorority Rising – Blu-ray review
By Tribute on September 13, 2016 | 1 Comment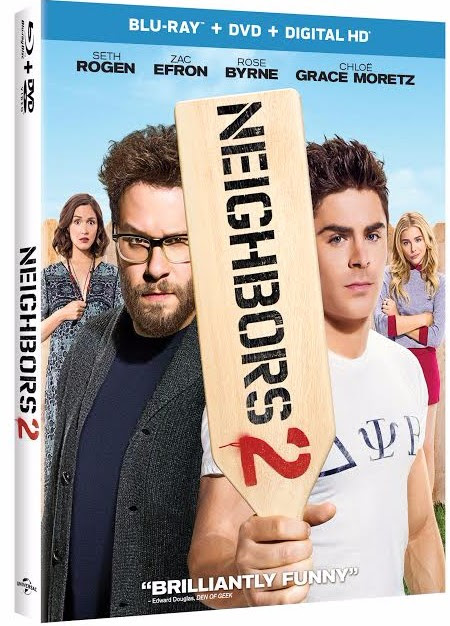 Neighbors 2: Sorority Rising is a refreshing comedy centered around female empowerment and sisterhood, in a genre largely dominated by men.
The sequel to Neighbors is set a few years after the fraternity Delta Psi Beta terrorized the lives of their neighbors, Mac (Seth Rogen) and Kelly (Rose Byrne). Teddy (Zac Efron) and the rest of the frat have moved out, but a new sorority, Kappa Nu, led by Shelby (Chloë Grace Moretz), has moved in. With another baby on the way, Mac and Kelly want to move out but have to wait 30 days for their escrow to expire. In that time, they do everything they can to get rid of the rowdy sorority next door.
Returning stars Seth Rogen and Rose Byrne are stellar as a husband and wife duo. Although largely relying on Seth's usual bag-of-tricks and comedic timing, these two put a hilarious spin on the sometimes harsh realties of parenthood. Moving away from the theme of the first movie — their fear of being bad parents — they worry more about the future of their two daughters in a largely male-centric world.
We are first introduced to a typical sorority, Phi Lamda, led by Selena Gomez as the president. Phi Lamda is a well-established sorority with strict edict and no party rules. Shelby, along with a close group of friends, decide they've had enough and create their own independent sorority, Kappa Nu. The rogue sorority prides itself on rising above the petty rules and values of typical sororities like Phi Lamda.
Going back to the issue of a "male-centric" world, the first Neighbors film was just that. Therefore, the decision to focus the sequel on a sorority instead of fraternity was a welcome choice. Also, casting Chloë Grace Moretz, one of today's top rising female stars to play the leader of a self-proclaimed sorority hits the nail on the head.
Chloë and the other ladies in the film are able to put a twist on jokes that are typically centered around men, and make fun of the stereotypes that women in sororities, and universities, face today. As a woman, it is refreshing to see female-centric jokes making a more dominant presence in films. From period to pregnancy jokes, these ladies are no-holds-barred funny, and are able to get down, dirty and real. This sequel is a refreshing contrast to the first, and focuses less on the battle between young/old and more on the battle for equality between men and women.
While I enjoyed the strong-independent woman message in the film, I am not a huge fan of sequels. I wish more comedies could be made that had just as strong a female message and were authentically funny without being based on the previous success of a male-led film. This is a theme that seems to be taking over Hollywood these days, with more sequels and remakes than original films.
Despite that, Neighbors 2: Sorority Rising is well worth the watch and will have fans of the first movie highly entertained.
Special Features Include: Deleted Scenes, Gag Reel, Line-O-Rama, Nu Neighbors – Making of the Sequel, The Prodigal Bros Return, Girls Rule, The Ultimate Tailgate, and Feature Commentary with Co-Writer/Director Nicholas Stroller and Producer James Weaver.
If you've seen Neighbors 2: Sorority Rising and you'd like to write your own review, click here. ~Emily Hatfield 
---
---
---
---
Similar Articles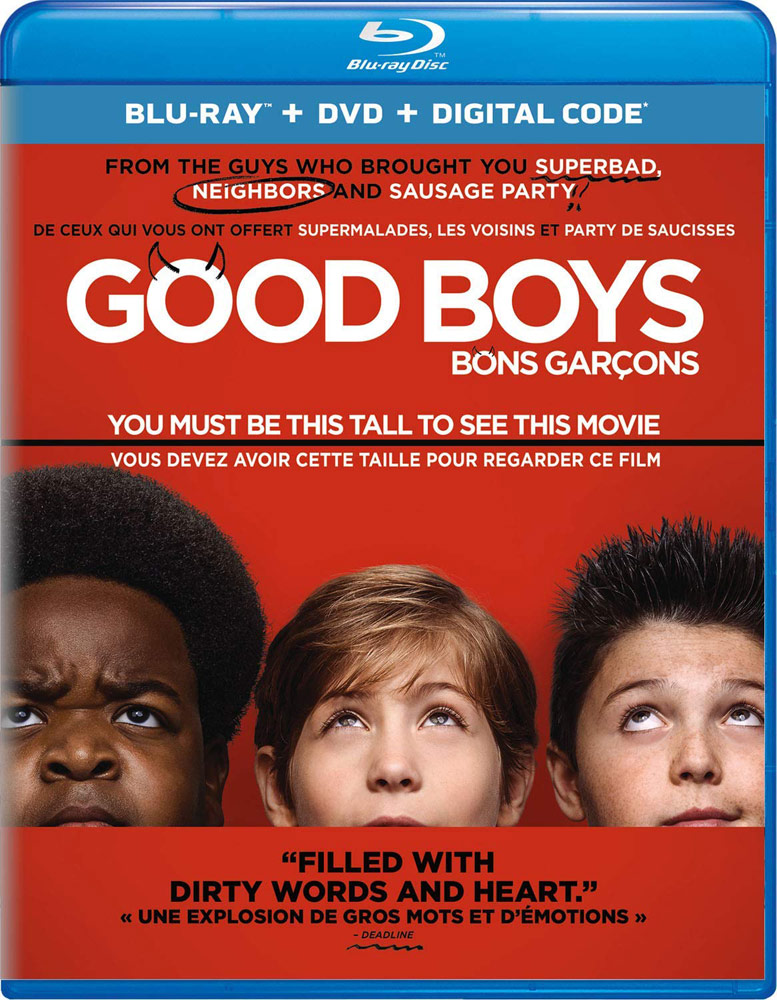 November 12, 2019 | Leave a Comment
Check out all the great movies that are releasing on DVD and Blu-ray today, including Good Boys, Brian Banks, After the Wedding, Angry Birds Movie 2, plus more!
---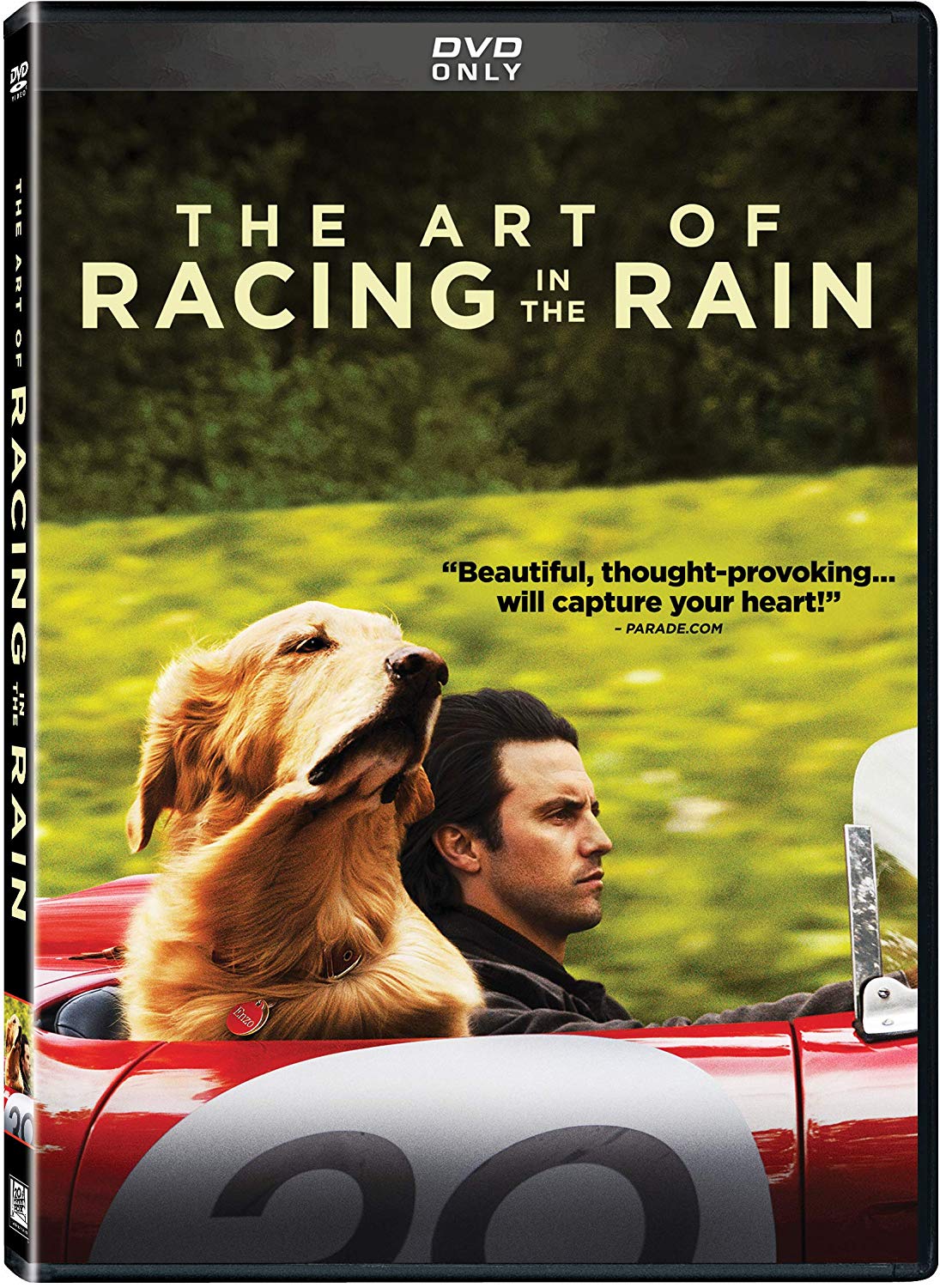 November 5, 2019 | Leave a Comment
Several entertaining movies are releasing today on Blu-ray, DVD and Digital, including the Fast & Furious spin-off Hobbs & Shaw, The Kitchen and more.
---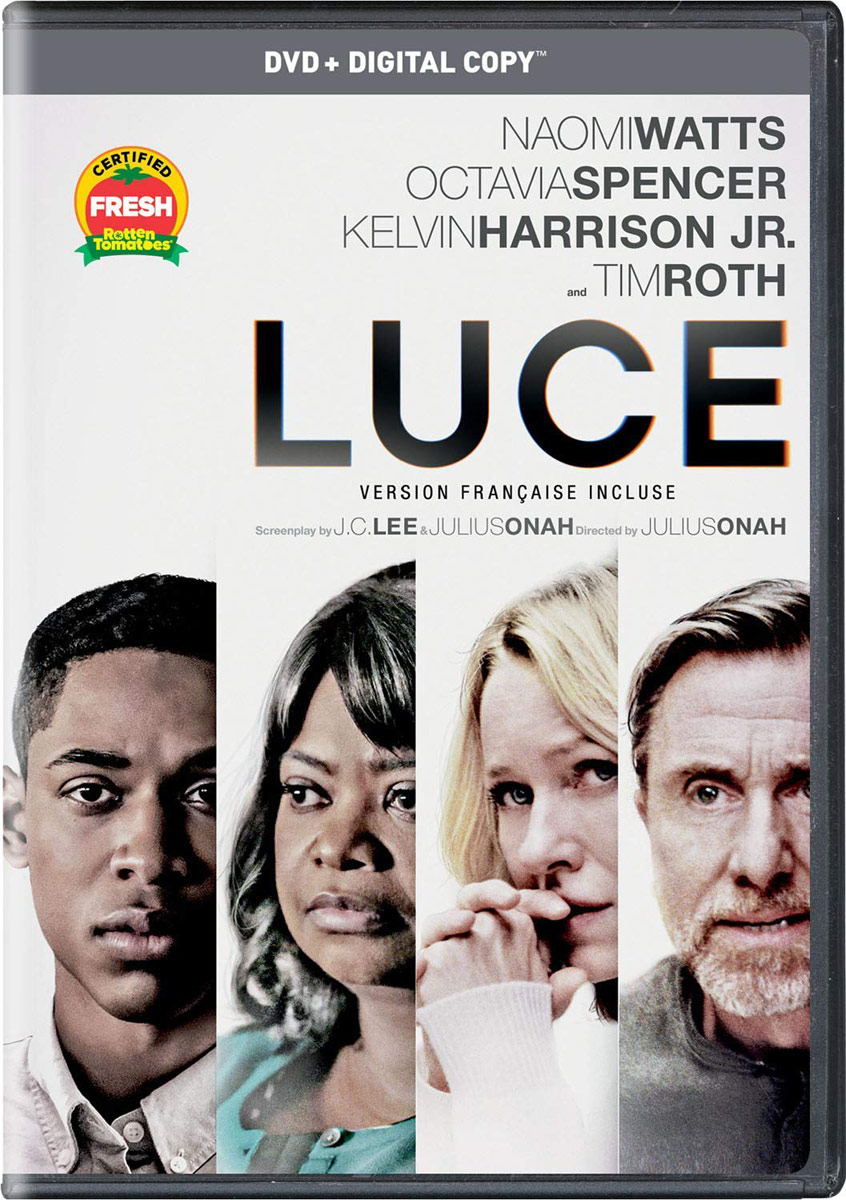 October 29, 2019 | Leave a Comment
Two movies are available for home release today – the drama Luce, which enjoyed a limited run in theaters last August, and the thriller Them That Follow.
---