New movies in theaters – Priscilla Presley biopic and more
By Alexandra Heilbron on November 2, 2023 | Leave a Comment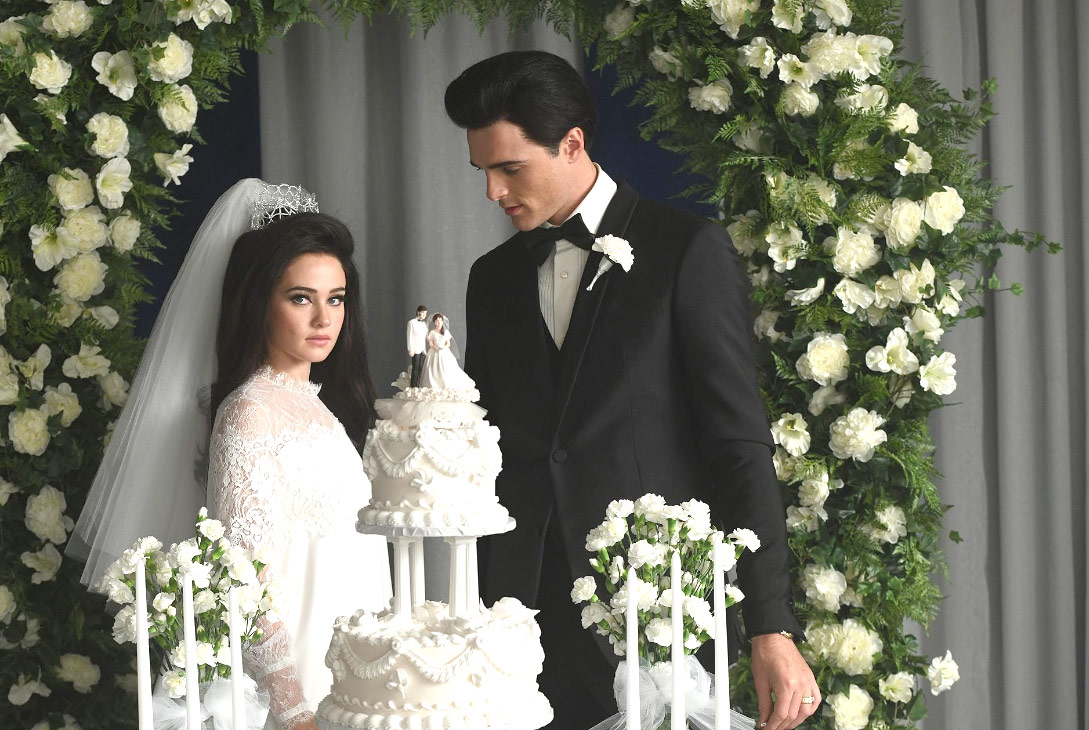 Check out all the new movies releasing this weekend across Canada, including Priscilla, a new biopic about Priscilla Presley based on her memoir Elvis and Me. Find all the new releases below and watch the trailers to decide what you want to see at the movies. ~Alexandra Heilbron
Priscilla – When teenager Priscilla Beaulieu (Cailee Spaeny) meets Elvis Presley (Jacob Elordi) at a party in Germany where he's stationed, the man who's already a meteoric rock 'n' roll superstar becomes someone entirely unexpected in private moments: a thrilling crush, an ally in loneliness, and a gentle best friend. Click here to read our review. Click here for showtimes.
Oppenheimer: The IMAX Experience – Following the story of American scientist and theoretical physicist J. Robert Oppenheimer (Cillian Murphy) and his role in the development of the atomic bomb in 1941. Re-releases for one week only in select cities. Click here for showtimes.
Fingernails – Anna (Jessie Buckley) and Ryan (Jeremy Allen White) have found true love. It's been proven by a controversial new technology. There's just one problem: Anna still isn't sure. Then she takes a position at a love testing institute and meets Amir (Riz Ahmed). Playing in select cities. Click here for showtimes.
Miracle in East Texas – Times are hard when the unluckiest wildcatter in the world, Dad Everett (John Ratzenberger) teams up with Doc Boyd (Kevin Sorbo), a charming snake oil salesman. Together they convince several new widows to invest in their worthless oil wells. Then, our two Casanovas face a challenge: declare another dry hole for a clean escape, or bring the well in like genuine oil men, and likely spend the rest of their lives in jail? Playing in select cities. Click here for showtimes.
Who's Yer Father? – A down-on-his-luck private investigator (Chris Locke) is hired by Luke Thorne (Matt Wells), a rich businessman in the seafood industry, to investigate suspicious black-market lobster sales in Sandbar Cove. Playing in select cities. Click here for showtimes.
Beyond Utopia – Several families attempt to flee in North Korea, one of the most oppressive places on Earth, a land they grew up believing was a paradise. Leaving their homeland is fraught with unimaginable danger — yet these individuals are driven to take the risk. Playing in Toronto; opens in additional cities starting November 12. Click here for showtimes.
Rustin – Bayard Rustin (Colman Domingo), adviser to Martin Luther King Jr. (Aml Ameen), dedicates his life to the quest for racial equality, human rights and worldwide democracy. However, as an openly gay Black man, he is all but erased from the civil rights movement he helped build. Playing in Toronto / Vancouver; premieres November 17 on Netflix. Click here for showtimes.
Verona – After the death of her grandfather, a teenage girl struggles to belong. Playing in Toronto; also plays Nov 6 only in select Landmark Cinemas. Click here for showtimes.
Hands That Bind – 1980s, Alberta. Having severed ties with his father, Andy devotes his life to working another man's land. As Andy struggles to provide for his family, a darkness settles over the community and mysterious occurrences begin; cattle mutilations, drought, a missing teenager, paranoia, and unexplained lights in the sky. Playing in Toronto. Click here for showtimes.
---
---
---