New Movies in Theaters – The Girl on the Train and more
By Tribute on October 7, 2016 | 1 Comment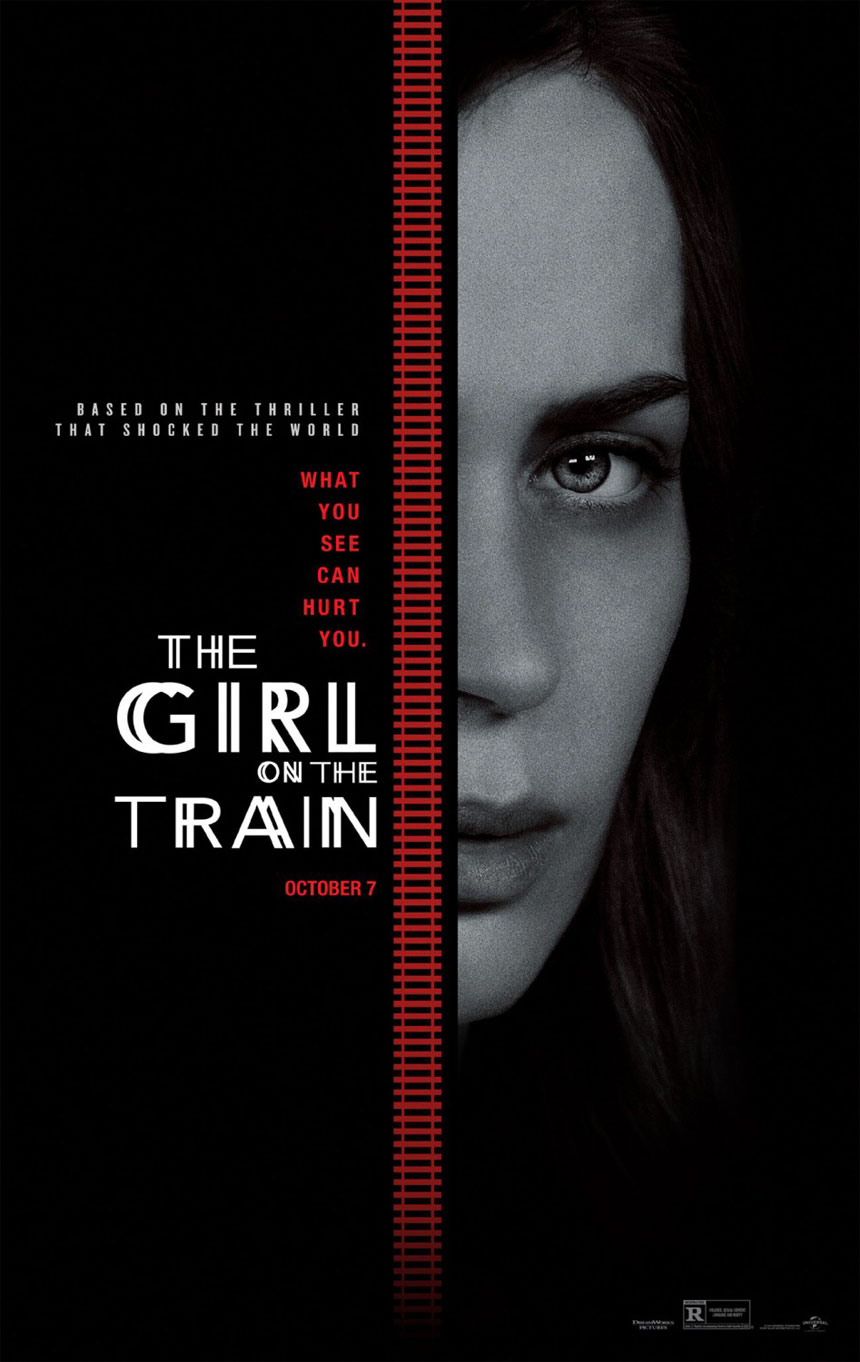 Are you in need of something to do with the family this Thanksgiving weekend other than cooking, eating, and cleaning? Avoid those turkey dinner dishes and head to the theater to check out one of these new releases!
Embark on an emotional and thrilling train ride with Emily Blunt in The Girl on the Train. Experience the epic journey of a preacher turned rebellion leader with Nat Turner (Nate Parker) in The Birth of a Nation. Grab the kids and take a trip down memory lane to your more awkward years with Middle School: The Worst Years of my Life. No matter what you end up seeing this weekend, we hope you have a Happy Thanksgiving! ~Emily Hatfield 
The Girl on the Train – Rachel Watson (Emily Blunt) experiences severe depression after her divorce and finds comfort in her daily train commute. Along the way, she sees what she believes to be the "perfect" couple, Scott (Luke Evans) and Megan (Haley Bennett), and creates an imaginary fantasy life for them. However, when she later witnesses Megan kissing another man, it angers her. The next day, when she wakes up with no memory of the night before and finds out that Megan has gone missing, Rachel can't help but get involved in the mystery. Click here for showtimes.
Trailer: The Girl on the Train 
The Birth of a Nation – During the antebellum South, Nat Turner (Nate Parker), a literate slave, experiences discrimination from the time he's a small child. Still a slave, he grows up to be a preacher, but is coerced by his owner, Samuel Turner (Armie Hammer), to use his preaching to subdue unruly slaves. At first Nat complies and preaches to the slaves to submit themselves to their masters but over time decides that something needs to change. He orchestrates an uprising in the hopes of leading his people to freedom, and for good to rise against evil. Click here for showtimes.
Trailer: The Birth of a Nation
Middle School: The Worst Years of My Life – Rafe (Griffin Gluck) has an epic imagination… and a slight problem with authority. Both collide when he transfers to an oppressive, rule-crazy middle school. Rafe and his scheming best friend Leo (Thomas Barbusca) hatch a plan to break every rule in the school's Code of Conduct. It's Ferris Bueller meets Home Alone as their battle with Principal Dwight (Andrew Daly) explodes into chaos both real and imagined. Click here for showtimes.
Trailer: Middle School: The Worst Years of My Life
The Adventure Club – Three ten-year-old friends — Sandy (Dalila Bela), Bill (Jakob Davies) and Ricky (Sam Ashe Arnold) — discover an ancient artifact that has the ability to grant wishes. With the help of Ricky's mom, Jane (Gabrielle Miller), the kids decide to use the box to save their local science center from bankruptcy. However, it turns out that Martin (Robin Dunne), Jane's boyfriend, was forced to make a deal with some gangsters and when these shady characters find out about the box, they become determined to get their hands on it. Screening on one day only — Saturday, Oct. 8, 2016. Click here for showtimes.
Trailer: The Adventure Club
Denial – In 1996, Brit David Irving (Timothy Spall) sued American historian Deborah Lipstadt (Rachel Weisz), as well as Penguin Books, which published her book Denying the Holocaust, because she criticized some of his anti-Semitic writings and public statements, in which he claimed to be able to prove there had been no gas chambers at Nazi death camp Auschwitz. If Lipstadt is not able to prove the veracity of the existence of gas chambers for the purpose of killing Jews and other prisoners at Auschwitz, it will become widely acceptable for hatemongers to claim the Holocaust didn't happen. Opening in Toronto, Montreal and Vancouver. Click here for showtimes.
Trailer: Denial
Two Lovers and a Bear – In a small town near the North Pole, Lucy (Tatiana Maslany) and Roman (Dane DeHaan) are in love. When Lucy gets an admission letter from university, where she hopes to study biology, she's elated. Roman is not happy about the news, and drinks away his sorrow as he wallows in self-pity while also talking to a roaming polar bear (voiced by Gordon Pinsent). As Roman sinks deeper into depression, Lucy decides the two must run away and they set off for the south on their snowmobiles. Opening in Toronto, Vancouver and Ottawa. Click here for showtimes.
Trailer: Two Lovers and a Bear
Mirzya – Inspired by the legend of Mirza Sahiban, this epic romance follows two star-crossed lovers as their intense love exists in two parallel worlds, one real, and one in a fantastical universe of Punjabi folklore. Set in contemporary times and against the backdrop of stunning landscapes, the pair grapples with forces that aim to tear them apart, but simultaneously learn that even a brief moment of true love is worth the effort. Hindi w/ English subtitles. In select theaters. Click here for showtimes.
Trailer: Mirzya 
---
---
---
---
Similar Articles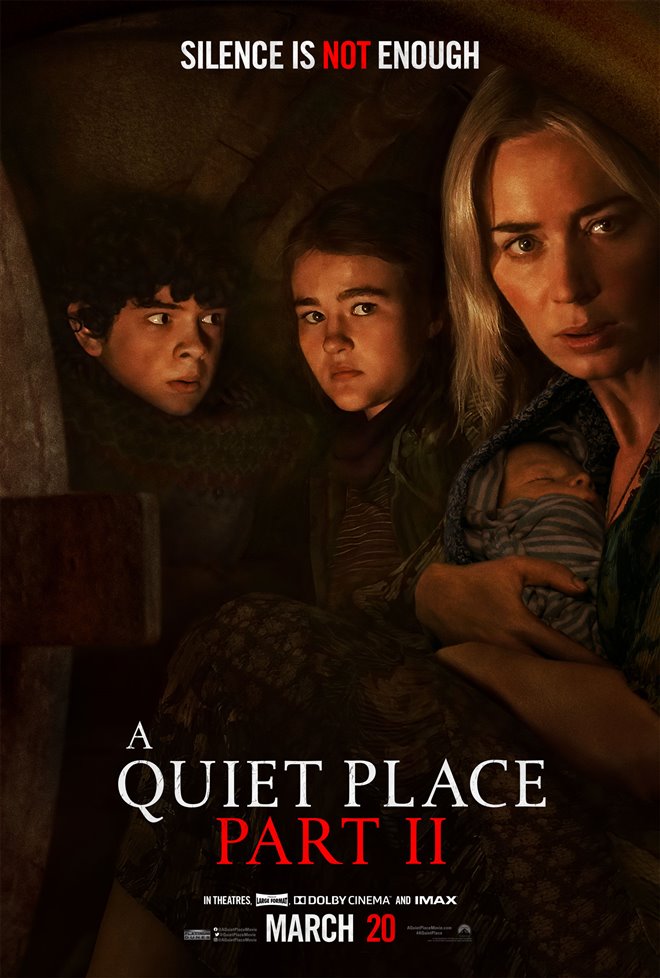 March 12, 2020 | Leave a Comment
After the coronavirus was officially declared a pandemic, Paramount Pictures released a statement today to say A Quiet Place Part II will not open next Friday.
---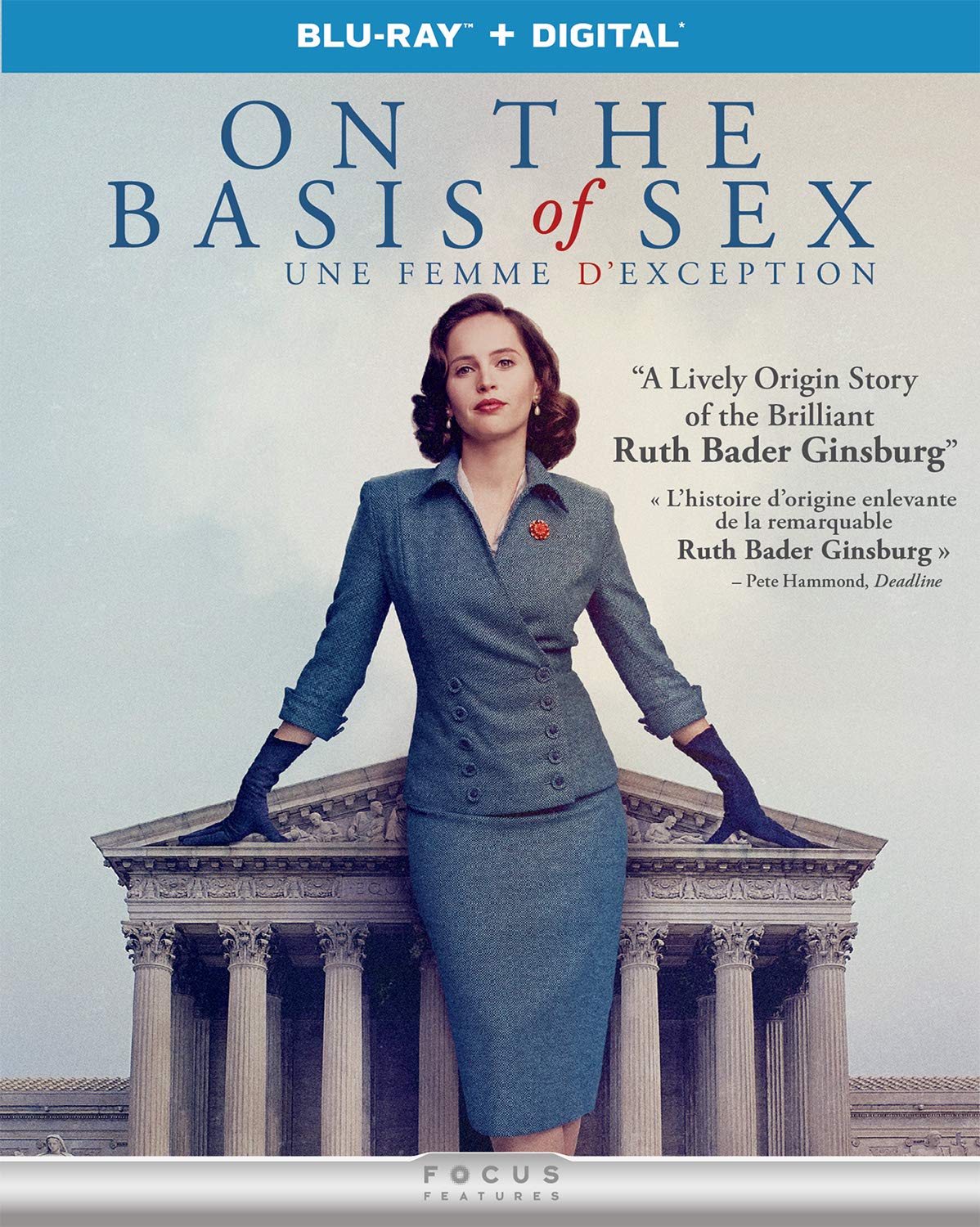 April 9, 2019 | Leave a Comment
Based on a true story, On the Basis of Sex brings the early life of Ruth Bader Ginsburg to life. The powerful film is now available on Blu-ray, DVD and digital.
---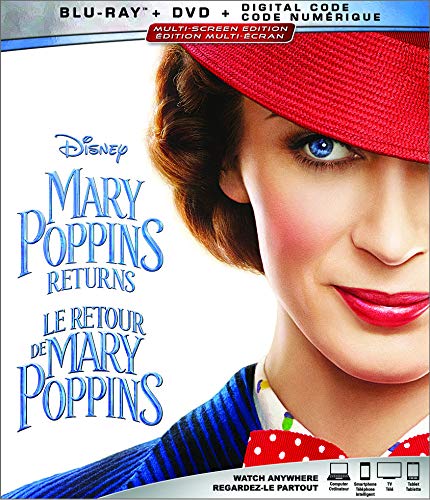 March 20, 2019 | Leave a Comment
Decades after the original film, Emily Blunt plays Mary Poppins in the sequel titled Mary Poppins Returns. Check out the film, now available on DVD and Blu-ray.
---