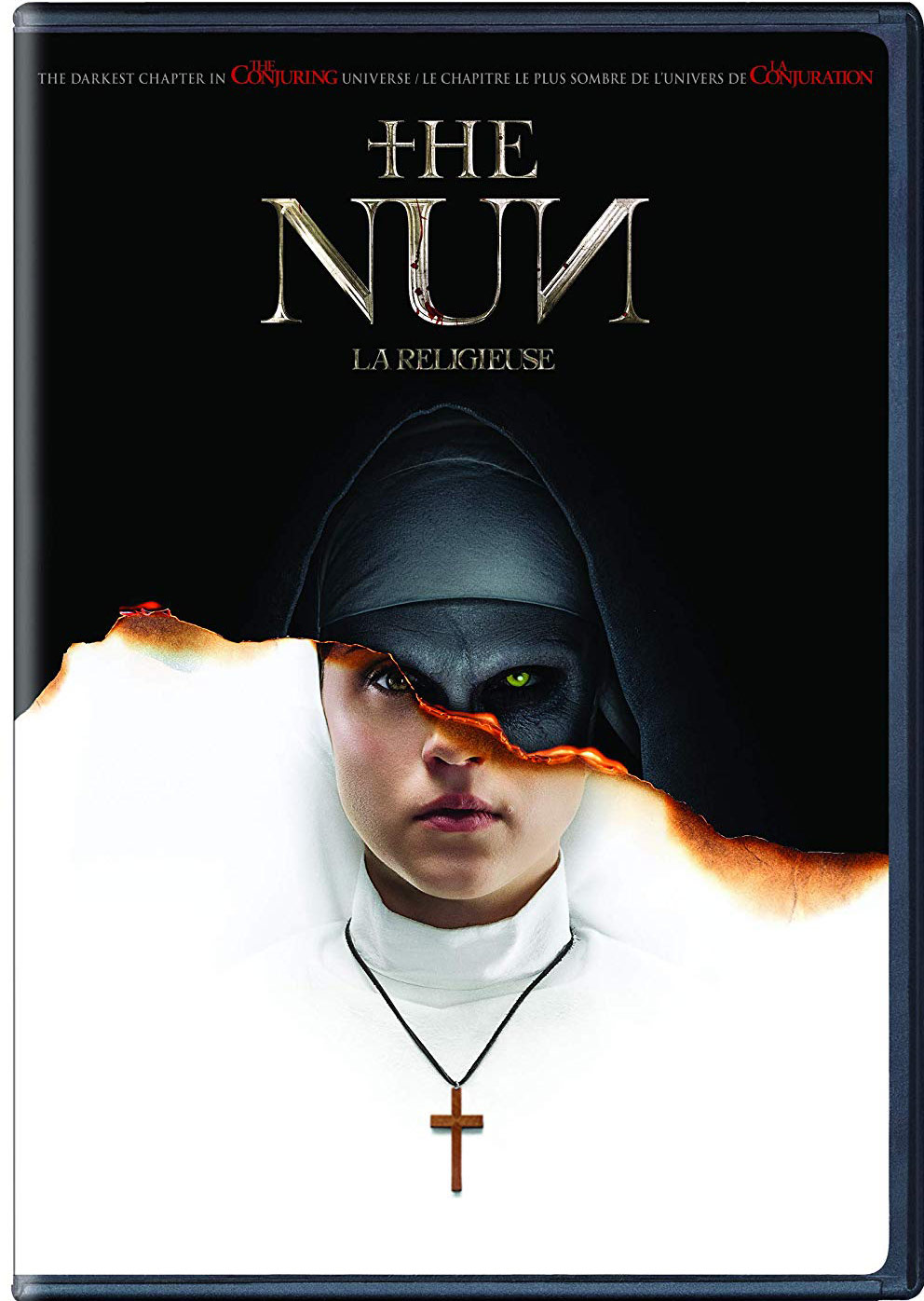 As Christmas quickly approaches, all the best DVDs and Blu-rays seem to be hitting the shelves! Check out the new home releases coming out today – Dec. 4, 2018.
Mission: Impossible – Fallout – Ethan Hunt (Tom Cruise) and his IMF team are tasked with bringing down a terrorist who goes by the name of John Lark, and who works with 12 people who call themselves "The Apostles," in order to blow up major cities around the world using nuclear power. Click here to watch our exclusive interview with Simon Pegg, who plays Benji. Click here to buy the Blu-ray.
Trailer: Mission: Impossible – Fallout
The Nun – When a young nun dies mysteriously in an abbey in Romania, the Vatican sends Father Burke (Demián Bichir) and a novitiate (Taissa Farmiga) to investigate. Together, they risk their lives and their souls as they confront a malevolent force that takes the form of a demonic nun. Click here to buy the Blu-ray.
Trailer: The Nun
The Happytime Murders – A puppet detective (Bill Barretta) and his human partner (Melissa McCarthy) try to find a serial killer targeting the cast of a 1980s television series. Click here for our interview with Goofer the Puppet and click here to watch our chat with director Brian Henson. Click here to buy the Blu-ray.
Trailer: The Happytime Murders
God Bless the Broken Road – Race car driver Cody Jackson brightens the lives of grieving young widow Amber and her nine-year-old daughter. But when Amber realizes Cody lives life on the edge, she's forced to decide between the broken road she knows so well, or trusting in a new path that God has provided. Click here to buy the Blu-ray.
Trailer: God Bless the Broken Road
Operation Finale – A team of secret agents led by Peter Malkin (Oscar Isaac) launches a top secret raid in 1960 to capture notorious Nazi leader Adolf Eichmann (Ben Kingsley). Malkin and his operatives plot to abduct Eichmann, who's living in a suburb of Buenos Aires, Argentina under an assumed identity, and bring him to stand trial for his crimes. Click here to buy the Blu-ray.
Trailer: Operation Finale
Elliot the Littlest Reindeer – When Santa's Workshop announces that Blitzen is retiring from Santa's team, mini horse Elliot (voice of Josh Hutcherson) sees it as his chance to become one of Santa's reindeer. With help from his friend Hazel, the little horse trains hard to fulfill his lifelong dream of earning a spot alongside the remaining reindeer who pull Santa's sleigh each Christmas Eve.
Trailer: Elliot the Littlest Reindeer
Pope Francis: A Man of His Word – From his deep compassion for the poor and wealth inequality, to his involvement in environmental issues and social justice, Pope Francis engages the audience face-to-face and calls for peace in this documentary by director Wim Wenders. Click here to buy the Blu-ray.
Trailer: Pope Francis: A Man of His Word
McQueen – A personal look at the extraordinary life, career and artistry of late British fashion designer Alexander McQueen. Through exclusive interviews with his closest friends and family, recovered archives, exquisite visuals and music, McQueen is an authentic portrait of the inspired, but tortured fashion visionary, who committed suicide in 2010 at the age of 40.
Trailer: McQueen
What Keeps You Alive – Jackie and Jules are a female couple celebrating their one-year anniversary at a secluded cabin in the woods belonging to Jackie's family. From the moment they arrive, something changes in Jules' normally loving wife, as Jackie begins to reveal a previously unknown dark side: all building up to a shocking revelation that will force Jules into a terrifying fight to survive. Click here to buy the Blu-ray.