Red Sparrow a stylish spy thriller – Blu-ray review
By Tribute on May 23, 2018 | 2 Comments
Red Sparrow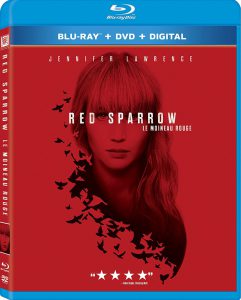 follows prima ballerina Dominika Egorova (Jennifer Lawrence), who cares for her ailing mother. After a malicious leg injury inflicted on her by an enemy, Dominika is given an "opportunity" to work for her uncle, Vanya (Matthias Schoenaerts).
Her uncle is a high ranking Russian SVR official. He sends her for special training to become a seductive operative known as a "sparrow." Her training teaches her that "every human being is a puzzle of need," and that her role is to become the missing piece in order to get what she wants.
At the same time we see CIA operative Nate Nash (Joel Edgerton) making a narrow escape from Russia after a meeting with an undercover informant known as Marble. After Dominika finishes her training, she is asked to make contact with Nash and uncover Marble's identity. Dominika finds Nash and is presented with an opportunity to become a double agent.
Her loyalty to the Russian SVR or the CIA, however, is always in question as the plot unfolds. In her new life of international espionage, the difference between friend and foe is negligible. Her thoughts and emotions are tucked away beneath her bangs, which change from brunette to blonde.
The beautiful outward appearances of the characters are nothing more than tools of exploitation. Outward appearances are a means to get what they want from their enemies. The aspirations of characters like Dominika in Red Sparrow is, for the most part, out of their control. The idea of individual free will versus determinism is a blatant theme in this thriller. There is also little to no character development. We are largely unaware of what Dominika thinks, feels, or believes — however, we don't need to be aware. This is clearly a plot-driven rather than character-driven thriller.
The enjoyment of Red Sparrow lies in trying to decipher the next plot twist, not indulging in the sensibilities of the protagonist. The visceral sex and violence displayed in the film are satisfying to watch, and to be expected. Fans of the genre will be pleased. The majority might feel moderately uncomfortable. To analyze the meaning of such "shocking or offensive" images would be beside the point.
Red Sparrow was directed by Francis Lawrence. Lawrence also directed three of The Hunger Games movies and has extensive experience directing music videos. This experience is evident in how the score is integrated. The melodramatic overture did its part in heightening one's feeling of suspense.
A more specific example of this director's skill includes the selection of Opus 40, No.6 by Tchaikovsky to highlight the opulent picture of a five star hotel, where we marvel at the subtle movements of Jennifer Lawrence. She carries herself through the lobby in an evening gown with the grace of a ballerina. This was, of course, before the hotel was repainted in blood.
Lawrence played a convincing Dominika. It would have been just as effective for Dominika to be played by a lesser known actress. Lawrence has an enormous range, while the character Dominika was emotionless and could have been played by an actress with less recognition and skill, but not beauty. There is no such thing as an ugly sparrow. They are all incredibly stylish.
Style is Red Sparrow's main draw. Even a scene shot in a dilapidated, monochromatic, Russian SVR interrogation cell is, well, stylish. ~Ari Derin
The Blu-ray is packed with several bonus features:
Heart of the Tempest: On Location — Production designer Maria Djurkovic, director Francis Lawrence and the cast speak about the feel and visual consistency of the film and the numerous set locations.
Welcome to Sparrow School: Ballet and Stunts: Francis Lawrence discuses how he organized the ballet seen in the film. Jennifer Lawrence discusses what it was like to learn ballet for Red Sparrow. Stunt coordinator Chris O'Hara discusses what it was like to plan the stunts for the film. Joel Edgerton comments on performing the stunts.
A Puzzle of Need: Post-Production: Film editor Alan Edward Bell and Francis Lawrence discuss the importance of cutting the film to achieve the desired mood and symmetry. The importance of sound editing and music is also discussed. Sound engineer Jeremy Peirson and composer James Newton Howard are interviewed.
A New Cold War: Origination and Adaptation: Jason Mathews, the author of the novel the film is based on, discusses writing the book. Screenwriter Justin Haythe and associate producer Cameron MacConomy are interviewed.
Agents Provocateurs: The Ensemble Cast: Francis Lawrence and the cast talk about what it was like to work together.
Tradecraft: Visual Authenticity: General cinematography, costume design, and the principals of color (red) are discussed.
Deleted Scenes & Director Commentary
If you have seen Red Sparrow and would like to rate/review it, click here.
---
---
---
---
Similar Articles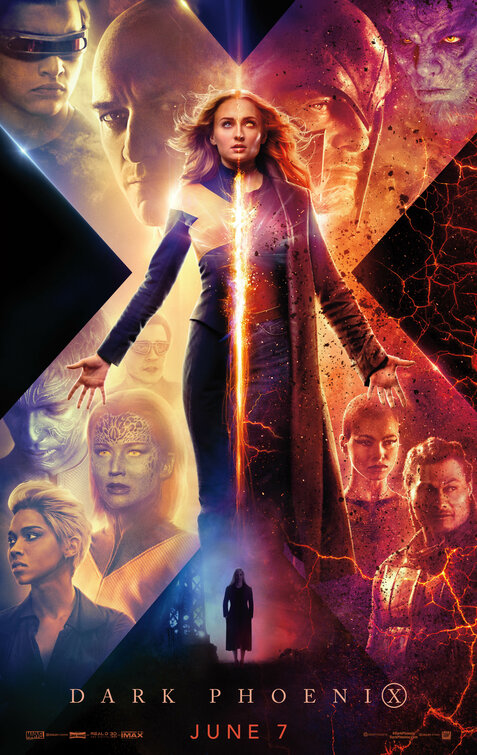 June 5, 2019 | 1 Comment
It's the end of an era in comic book films as Fox's X-Men franchise comes to a somber close with the 12th entry, Dark Phoenix, from director Simon Kinberg.
---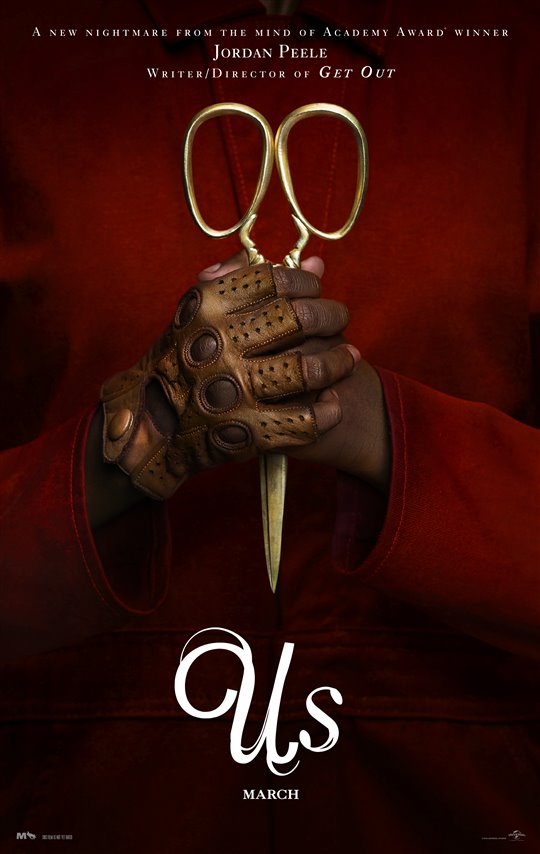 March 22, 2019 | 1 Comment
Five new movies are releasing today in theaters, including Jordan Peele's highly anticipated thriller Us. See which movie is opening at a theater near you.
---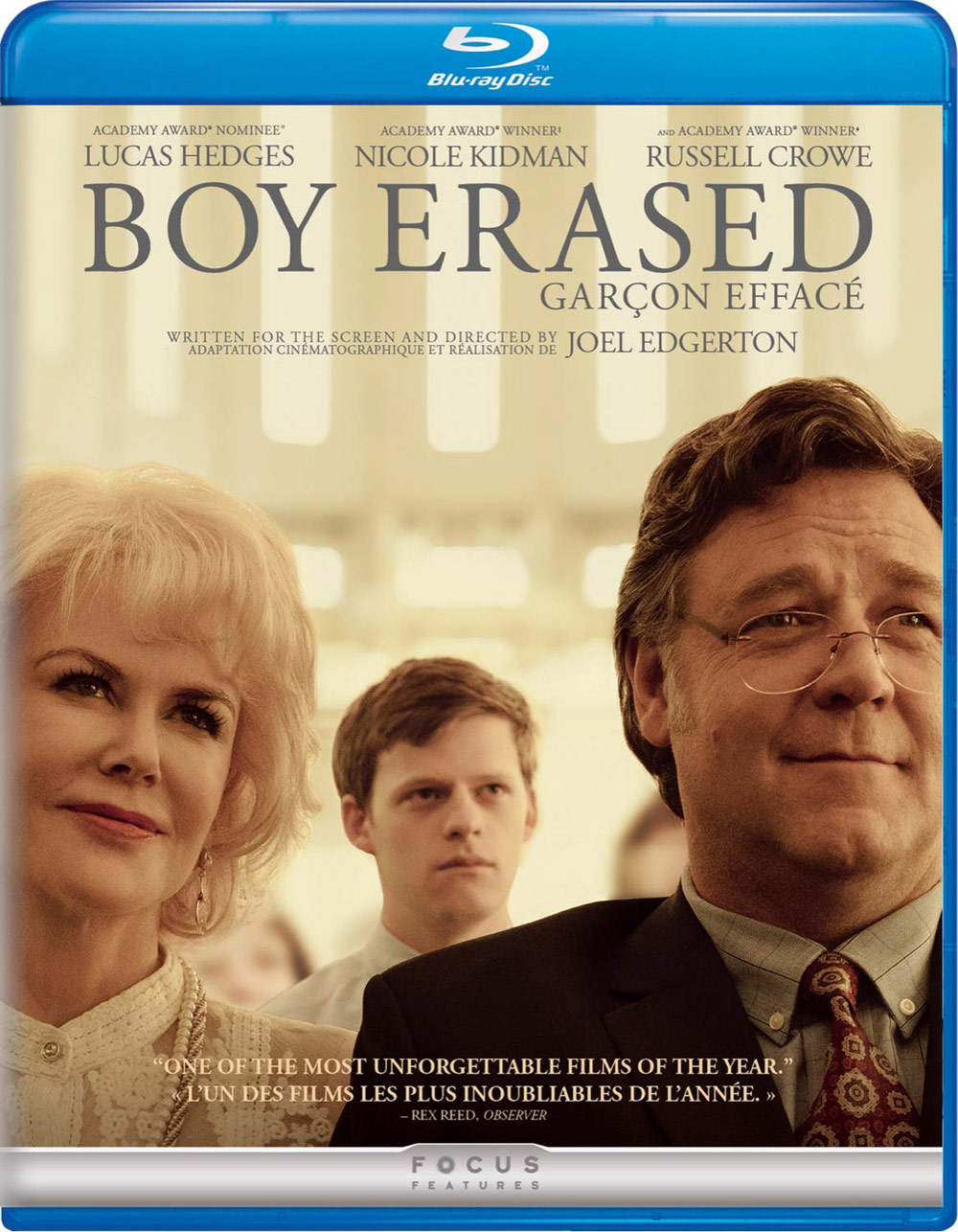 January 29, 2019 | Leave a Comment
Nicole Kidman and Russell Crowe star in the biopic Boy Erased, the courageous story of Jared Eamons and his life journey. Now on Blu-ray, Digital and DVD!
---