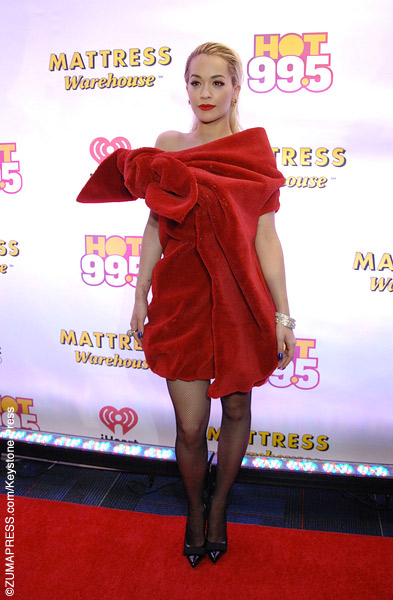 Rita Ora has split from Ricky Hil.
The 24-year-old singer and the rapper, also 24, have gone their separate ways after six months of dating after "drifting apart" because of her busy schedule. "Rita is so busy she is just flat out at the moment. She's recording The Voice on BBC1, she has campaigns for make-up, clothing and a perfume coming out," a source said. "Not to mention featuring in a Hollywood film, performing for the Obamas this week and recording her second album. Realistically, she doesn't have time for a steady relationship. It's not acrimonious – they just sort of drifted apart."
The Fifty Shades of Grey actress has vowed to stay friends with Ricky – who is the son of designer Tommy Hilfiger – but her career is taking so much time, it isn't "practical" for them to continue their relationship.
The source added to the Daily Mirror newspaper: "They had a great time in Marrakech last month for her birthday but since then she has been working non-stop in the States. As much as she liked Ricky, her career is her priority at the moment, while he's working on his own album. They do share a lot of mutual friends, though, so they're bound to stay in touch. However it's just not practical to be together right now."
The split is Rita's second of the year, as she separated from DJ Calvin Harris after over a year of dating in June.
And just like with Ricky, the 'I Will Never Let You Down' hitmaker blamed the break-up on her hectic schedule.
"There's only so much you can do when you don't see each other. I really admire people who have long-distance relationships. It's an incredible achievement. I couldn't do it," she said recently. "It was the right guy at the wrong time. I was about to start a tour, and he was also all over the place."