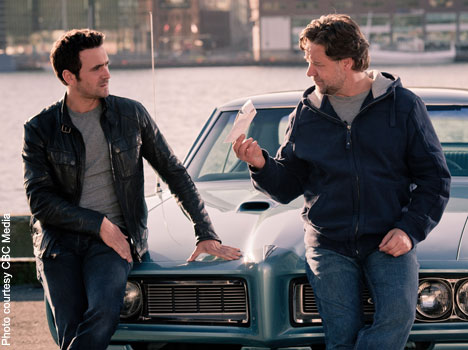 It's rare for A-list actors to make a guest appearance on any TV shows, let alone a Canadian series, but that's exactly what megastar Russell Crowe did, when he played a thug on the third season premiere of Republic of Doyle.
The show's co-creator Allan Hawco, who also stars as Jake Doyle on the show, told CBC News: "I really feel like this episode is very special. It's a jam-packed, fun ride."
The episode was filmed last summer in St. John's, Newfoundland and also features three actors who played alongside Crowe in the 2010 movie Robin Hood – Scott Grimes, Kevin Durand and Great Big Sea's Alan Doyle. The episode airs tonight at 9:00 p.m. on CBC.